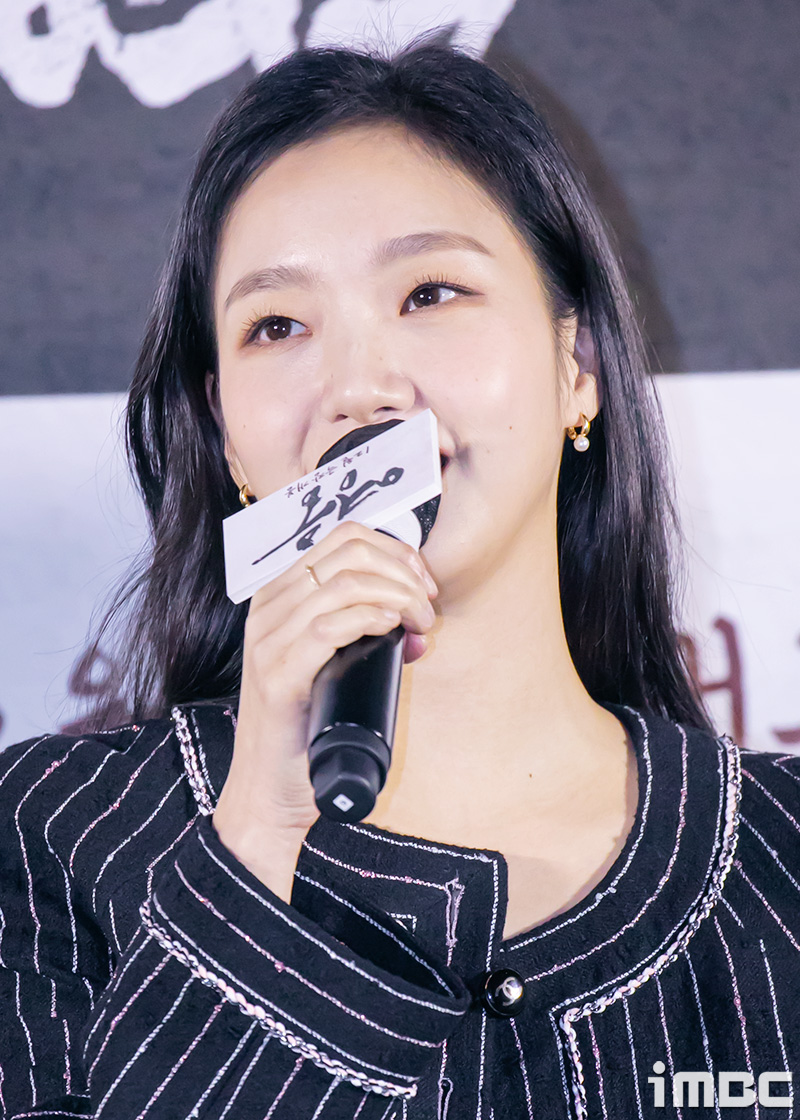 Kim Go Eun shared her thoughts on her upcoming movie Hero. The event held on November 21st had director Yoon Je Kyoon, Kim Go Eun, Jo Jae Yoon, Bae Jeong Nam, Lee Hyun Woo and Park Jin Joo in attendance.
Kim Go Eun shared, "I am both excited and nervous to present my new movie to the public as it's been a while since I starred in a film." She continued, "I was so glad to have the film released theatrically. We started filming in 2019 and finished it a while ago. We have a group chat of cast members and would vent a lot about not getting a theatrical release for our film, but I guess it's finally happening. It's like a weight has been lifted from my shoulders."
"I sang many musical numbers in high school. I also knew the song featured in the movie, so I thought I would learn the song fairly quickly. But I was wrong. I overlooked the time that has gone by. It'd been ten years since I last sang the song, and I realized that I just cannot sing as I used to. I cried at home and regretted signing up for the role. It was incredibly challenging to improve my singing in such a short time, and it was so painful that things didn't go as I had planned. The three songs I had to sing were all very emotional, and I almost had to wail while singing them. I wonder why I said I would sing the song live. It was crazy difficult to sing it live while acting. So I had to choose between performing a quality song or delivering quality acting. I chose the latter one, and I don't regret it as I'm not that good of a singer," added the actress while explaining how challenging it was to sing and act at the same time.
Hero is scheduled to be released in December. It's a film about the final year of Ahn Jung Geun, who was sentenced to death by the Japanese court for assassinating Ito Hirobumi.
Source (1)