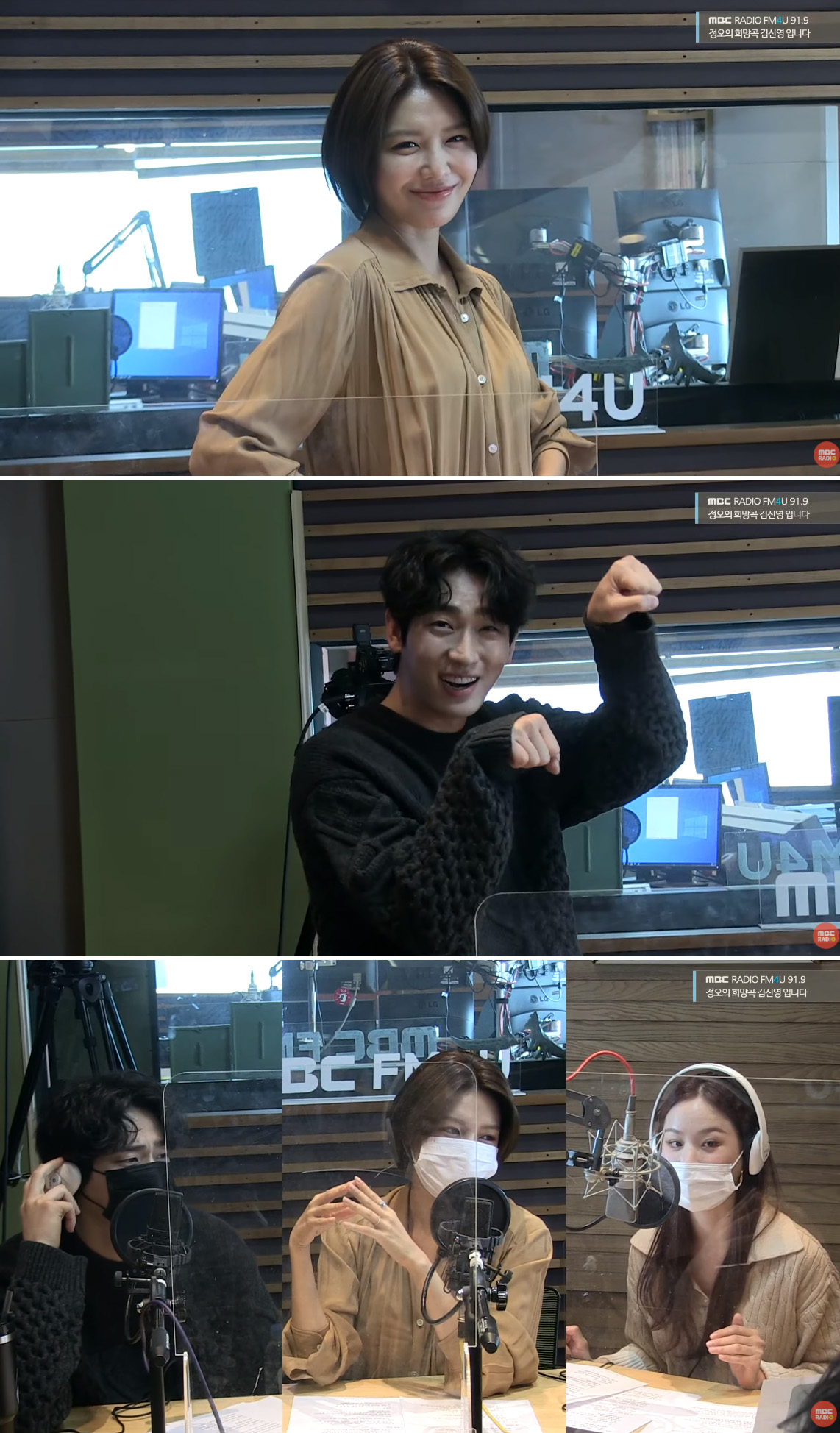 Choi Sooyoung boasted about her friendship with her fellow Run On actors.
On the 17th, Sooyoung appeared on MBC Radio's Kim Shin Young's Hope Song at Noon alongside Yoon Park, her partner in the upcoming drama Fanletter, Please.
The artist revealed that she had kimbap and pocky for breakfast – and the pocky was a gift from Yim Si Wan. The conversation soon led to Sooyoung's friendship with the Run On cast, Kang Tae Oh, Shin Se Kyung, and Yim Si Wan.
Adding that she and her friends had fun at an escape room before Kang Tae Oh's enlistment, Sooyoung shared, "The director and Yim Si Wan are the smart ones. Se Kyung is the man of action, and Tae Oh is a talkative one who plays a crucial role at a critical moment."
Sooyoung also talked about her easy-going nature. "When my manager needs a break, I use public transportation. If I wear a mask with no makeup, nobody recognizes me. And I don't care what others think about her." She then recalled an episode when the youngest floor manager didn't even recognize her once.
Later, Sooyoung mentioned the time she met her first love in a TV show ten years ago. "He's married now," the artist said. Mentioning that she rejected him because she wanted to become a singer, she added, "Why did I do that? I'm sorry," giving a big laugh.
Source (1)