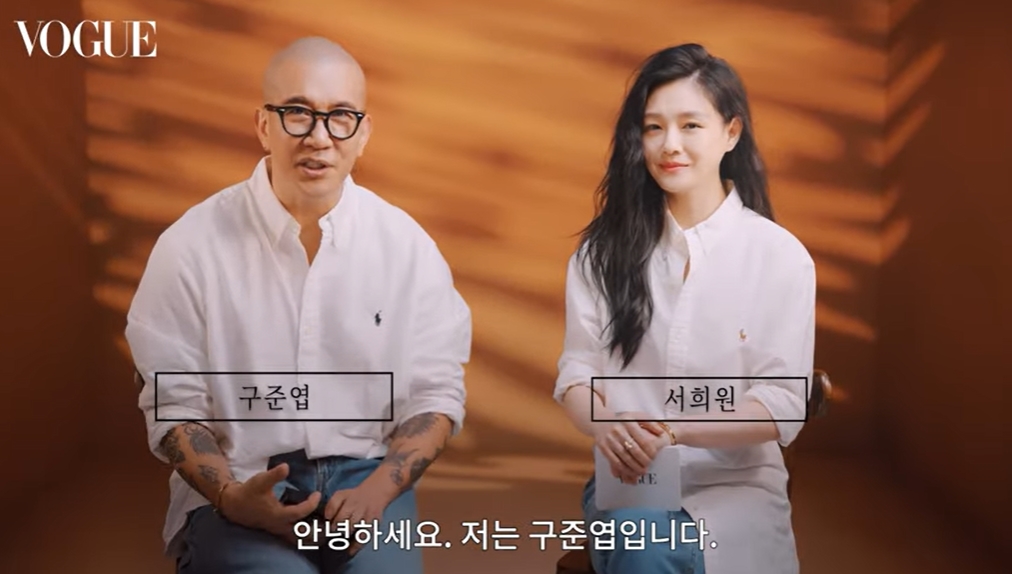 Vogue Taiwan released a video interview of Barbie Hsu and Koo Jun Yup on its official Youtube channel.
The clip had the couple asking and answering questions about marriage and relationships.
Barbie Hsu started off by asking her husband how many tattoos she has on her body. Koo Jun Yup answered, "Nine." But she commented, "You missed one. The one you drew for me. We agreed to have our wedding rings as tattoos and bought a tattoo machine. I had a burn scar on my thigh, and he drew a small person on top of it."
Barbie Hsu then revealed what made her think he is the one. She shared, "The most touching moment we had was when we decided to get married over the phone and when he decided to move to Taiwan." She added, "He came over with all his stuff and had to be quarantined for ten days. I got so emotional when I saw him. We hugged each other and cried our eyes out when we met." Koo Jun Yup continued, "It felt similar to when we first met 20 years ago. When I saw her, it didn't feel like it had been long since I met her. It felt like seeing her after a month rather than 20 years."
The couple who tied the knot in March and said that "having a happy family" is what they want moving forward as a married couple.
Source (1)