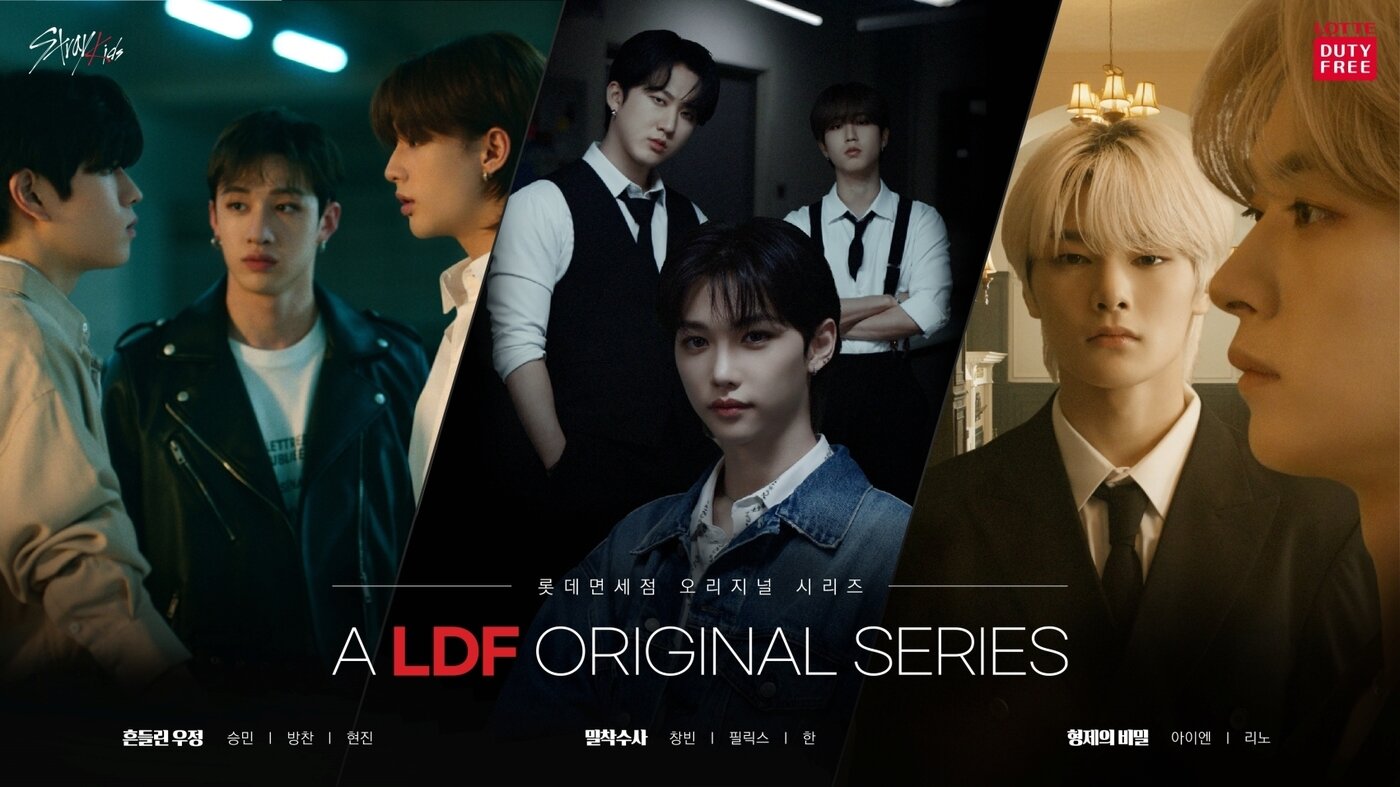 Lotte Duty Free announced on the 25th that they'll launch the "LDF Original Series," its own K-content video starring their new faces.
LDF origins series, the new Lotte Duty Free's self-produced content, consists of dramas, entertainment shows, and music videos starring Lotte Duty Free faces.
They plan to release this new content from October to February next year – Stray Kids (October), 2PM's Junho (November), aespa (December), TWICE (January 2023), and Super Junior (February 2023). You can watch the contents in various languages ​​such as Korean, English, and Chinese on Lotte Duty Free's official social media channels and LDF magazine.
<LDF 오리지널 시리즈>
스트레이 키즈(@Stray_Kids ) 편 포스터 미리보기👀!
–
🎞K-드라마 장르 맞히기 이벤트 🎞
<LDF 오리지널 시리즈> 포스터를 받고 싶다면
지금 바로 롯데면세점 인스타그램 이벤트에 참여해보세요!
👉 https://t.co/ojyemVgsoM pic.twitter.com/quMhHxFjL1

— 롯데면세점 (@lottedfs_global) October 20, 2022
The first content released from the 25th to 27th is a three-part short drama featuring Stray Kids boys. Stray Kids members showed their best performance in the story dealing with the materials often used in K-dramas such as the secret of birth and a love triangle. If the clips accumulate over 5 million views, LDF will drop behind-the-scenes photos and videos.
Then in November, LDF will unveil a drama starring singer-actor Junho. The series will be pre-released at Junho's fan meeting on November 19th and then on various LDF channels.
Source (1)