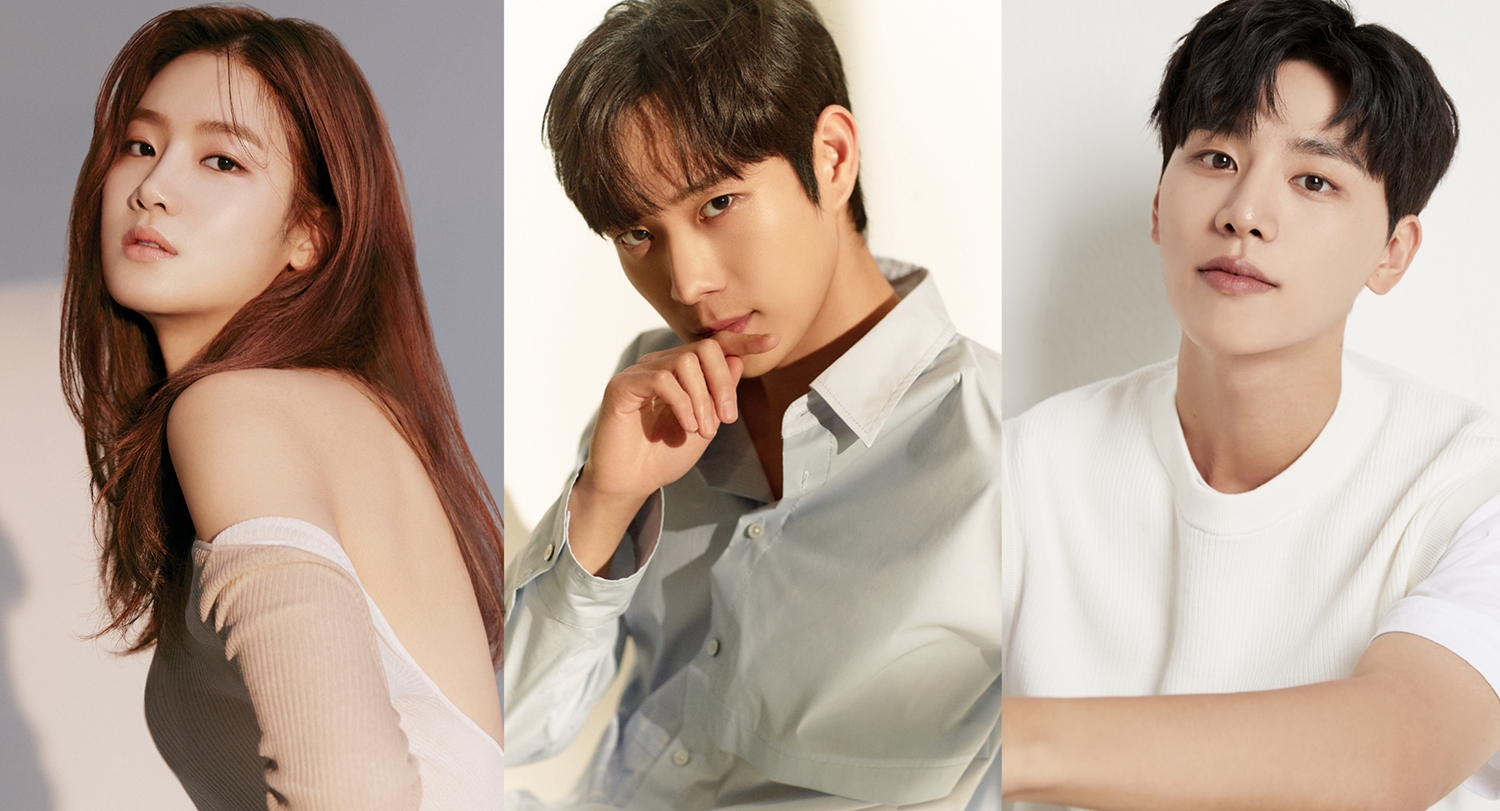 MBC's new Friday-Saturday drama named The Forbidden Marriage has confirmed its December premiere.
The Forbidden Marriage is a fictional historical drama based on the web novel about King Yi Heon's order to prohibit marriage after losing the crown princess seven years prior. One day, con artist So Rang appears in front of the king and claims that she can be possessed by the late crown princess's spirit. The drama is penned by Chun Ji Hye, the writer of the original web novel, and directed by Park Sang Woo of My Secret Terrius. 
Park Ju Hyun plays matchmaker con artist So Rang who owns a tea house called Aedaldang. She secretly sets people up with each other in the age of banned marriage. She will showcase her cheerful and lively side while playing the character.  
Kim Young Dae transforms into Lee Heon, the king of Joseon and a romantic lover. While grieving over the death of the Crown Princess, he meets So Rang and has his life turned upside down.
Kim Woo Seok stars as Lee Shin Won, a member of the judiciary organ and the eldest son of the Chief State Councillor family. Unlike his docile looks, Shin Won is an intelligent man who is good with swords. He will showcase the passion and wistfulness of unrequited love.
The production team said, "The drama will depict the risky romance of youths that blossoms in a period where love is forbidden. Please look forward to the sensational rom-com drama with perfect chemistry from the actors on top of the original web novel's charm."
The Forbidden Marriage will premiere on December 9th.
Source (1)