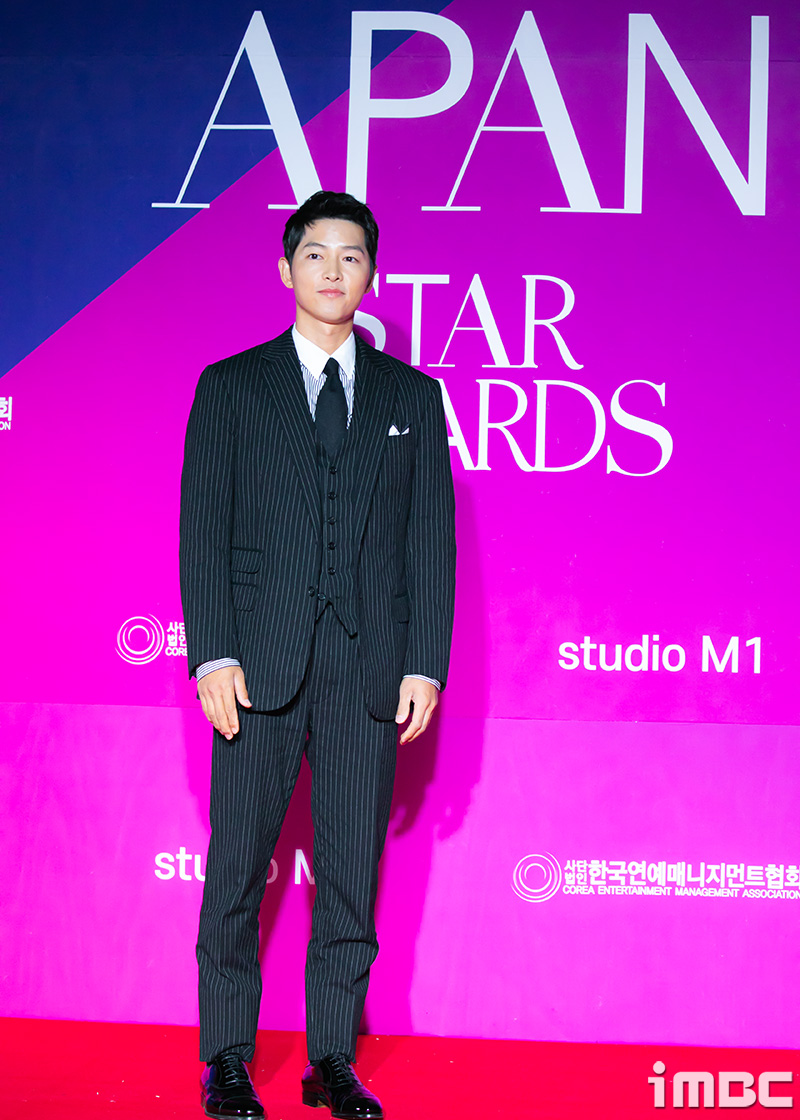 Song Joong Ki has won the grand prize for his role in Vincenzo at the 2022 APAN Star Awards!
Presented by Jung Il Woo and Yuri on September 29th, the 8th APAN Star Awards honored all dramas that aired between March 2021 and July 2022.
This year's grand prize went to Song Joong Ki for his role in Vincenzo. He shared, "When I was having a tough time as an actor, I got offered a role in Vincenzo. I was so nervous on the first day of shooting that I almost regret having to start in this project. However, I am now so thankful for all staff members who looked upon me so sincerely."
The Idol Champ Best Couple Award went to Park Seo Ham and Jaechan for their roles in Semantic Error. Park Jae Chan alone took to the stage and remarked, "I think I might have been less nervous if Seo Ham were up here with me. Thank you so much for all your support and love you sent to this unconventional drama." He then read out loud the letter Seo Ham wrote, saying, "I wanted to receive the trophy on stage in person and show my gratitude to all fans. I am so sorry for not being able to attend the event in person. Thank you so much." Jaechan then continued, "As we are chosen as the best couple, I vow on this trophy that we will be best friends forever."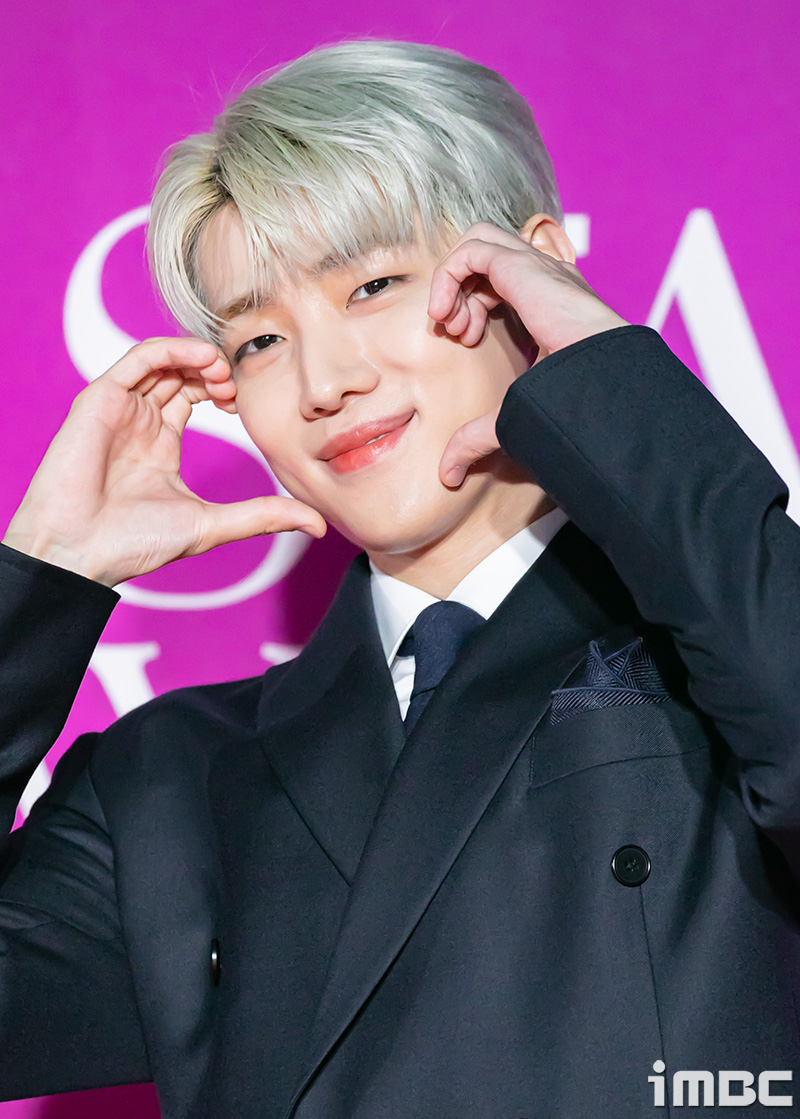 Check out the full list of the winners below!
Grand Prize: Song Joong Ki (Vincenzo)
Top Excellence Award, Actor in an OTT Series: Jung Hae In
Top Excellence Award, Actress in an OTT Series: Kim Sung Ryung
Top Excellence Award, Actor in a Miniseries: 2PM's Lee Junho
Top Excellence Award, Actress in a Miniseries: Shin Min Ah
Top Excellence Award, Actor in a Serial Drama: Joo Sang Wook
Top Excellence Award, Actress in a Serial Drama: Park Jin Hee
Global Star Award: Ji Chang Wook
Best Director: Jung Ji In and Song Yeon Hwa
Best Manager Award: BH Entertainment's CEO Son Seok Woo
Excellence Award, Actor in an OTT (over-the-top)Series: Ahn Bo hyun
Excellence Award, Actress in an OTT (over-the-top)Series: Han Sun Hwa
Excellence Award, Actor in a Miniseries: Jin Sun Kyu
Excellence Award, Actress in a Miniseries: Yoo Sun
Excellence Award, Actor in a Serial Drama: Han Sang Jin
Excellence Award, Actress in a Serial Drama: So Yi Hyun
Short-form Drama: tvN's Deok Gu is Back
Web drama: Be My Boyfriend
K-pop Label Award: KONNECT Entertainment
Idol Champ Best Couple Award: Park Seo Ham and Park Jaechan
Best Supporting Actress: Kim Shin Rok and Baek Ji Won
Best Supporting Actor: Yoon Byung Ho and Heo Sung Tae
Best New Actress: Park Ji Hu
Best New Actor: Yoon Chan Young and Tang Jun Sang