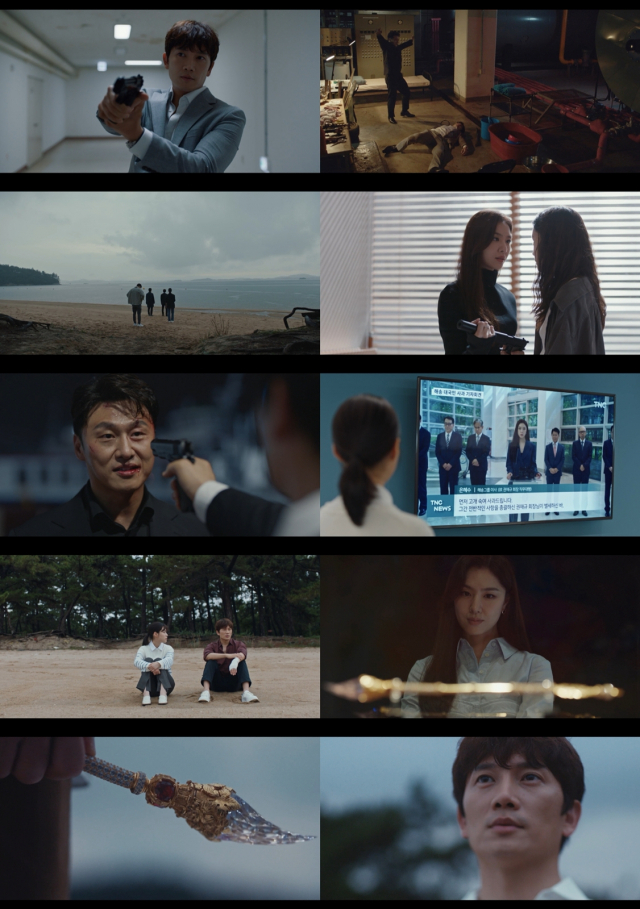 Adamas, which follows the pursuit of twin brothers as they fight against the corrupted power, ended with viewer ratings of 3%.
According to Nielsen Korea, the final episode of tvN's Adamas recorded ratings of 3.4%. This is still lower than the ratings of the first episode (3.5%), which was the show's highest record.
The drama ended as Ha Woo Shin (Ji Sung) handed over a fake Adamas to Hye Soo (Seo Ji Hye) and set out to find his twin brother Song Soo Hyun (Ji Sung), who was believed to be dead. After the brothers' struggle to uncover the evilness of the Haesong Group, the crime committed by Team A, the secret organization of the group, was revealed to the media, and Team A leader Lee (Oh Dae Hwan) got arrested.
Adamas drew attention for its unique production such as showing a bloody knife right before showing someone applying strawberry jam to a toast. The unique composition, like the camera positioned about the actor's head, also stood out.
Ji Sung showed flawless performance, playing a dual role. However, the twins were seen trying to solve the mystery on their own instead of cooperating, causing frustration, and the characters of Woo Shin and Soo Hyun were not clearly distinguished, disappointing the viewers.
Source (1)