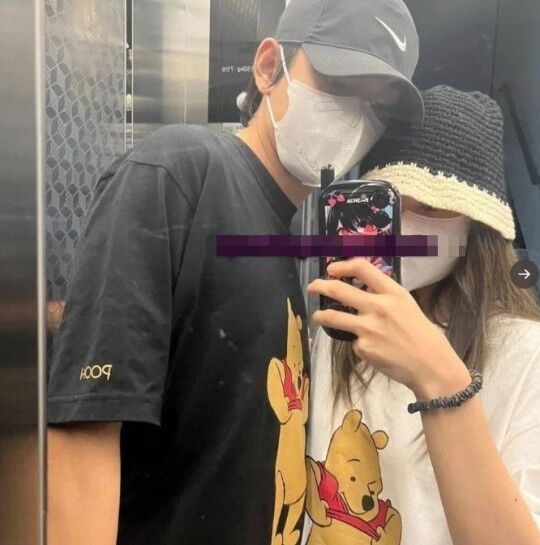 A Twitter user released a new alleged photo of BTS's V and BLACKPINK's Jennie on August 29th. The two are wearing matching Winnie the Pooh t-shirts in the photo.
This is not the first time the two stars got embroiled in romantic rumors. They have been the subject of dating rumors since an alleged photo of them together was leaked on August 23rd, featuring V getting his hair styled in a salon while Jennie is seen by the wall, taking a mirror photo of them. Two days later, the same Twitter user who shared the initial photo shared another new shot of the two stars purportedly captured at V's house. As it seems this picture was also taken using Jennie's phone, netizens are speculating Jennie's iCloud got hacked if the leaked photos are indeed the two K-pop stars.
As the two stars were allegedly seen riding in a car with untinted windows on Jeju Island in May, a growing number of social media users are suspecting the dating rumors to be true.
Meanwhile, neither of their record labels has yet commented on the ongoing dating rumors.
Source (1)