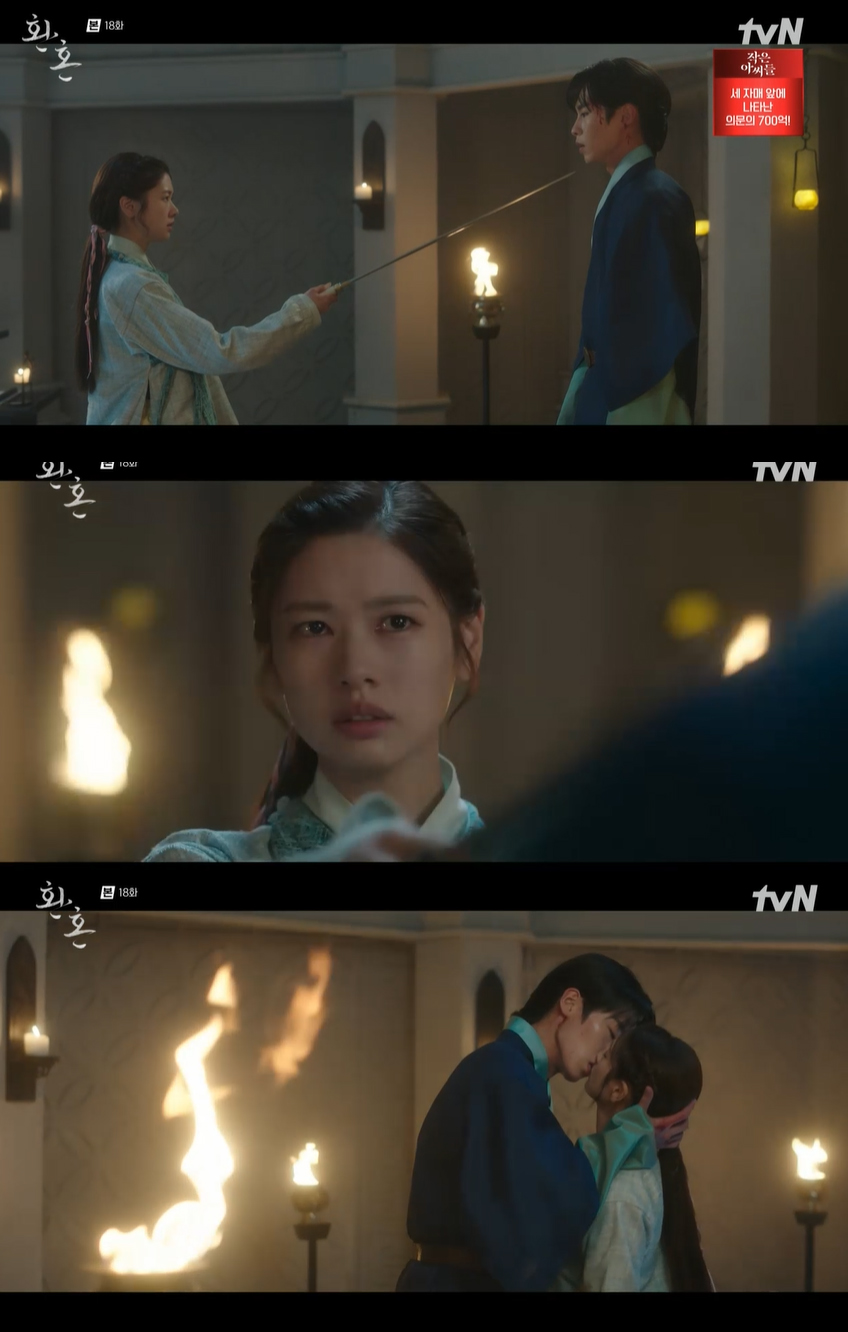 In episode 18 of tvN's Alchemy of Souls, Jang Wook (played by Lee Jae Wook) and Mudeok (Jung So Min) shared a sweet kiss after overcoming the crisis.
The latest episode had Mudeok regaining her strength by using the power of the ice stone and then suddenly realizing she would have to say goodbye to Jang Wook. Meanwhile, Jang Wook realized the mages including him were all trapped inside the ice stone and wished Mudeok to get her energy back using its power. He was also sighted telling her not to abandon him even after she regained her strength.
While being captured in Jeongjingak, the mages also faced another danger when soul shifter Kang Gaek Joo (Jang Sung Bum) went wild. Jang Wook was seen luring the soul shifter into a secret room at his own risk. Mudeok belatedly went to the secret room to save Jang Wook after learning that he was in danger, and killed Gaek Joo. Watching the whole thing happening in front of him, Jang Wook said, "Since you have unsheathed the sword, make your decision. Like you promised, point your sword at me first." Just like he said, Mudeok immediately aimed the sharp sword at him. But she soon changed her mind and withdrew it, saying, "Make me another promise, just like you said you would." He then replied by kissing her.
Jang Gang (Joo Sang Wook) was spotted regretting going to Cheonbugwan to prevent the chaos of Daeho that started with him.
Meanwhile, Alchemy of Souls scored the highest viewership with its latest episode, recording an average nationwide rating of 9.3 percent.