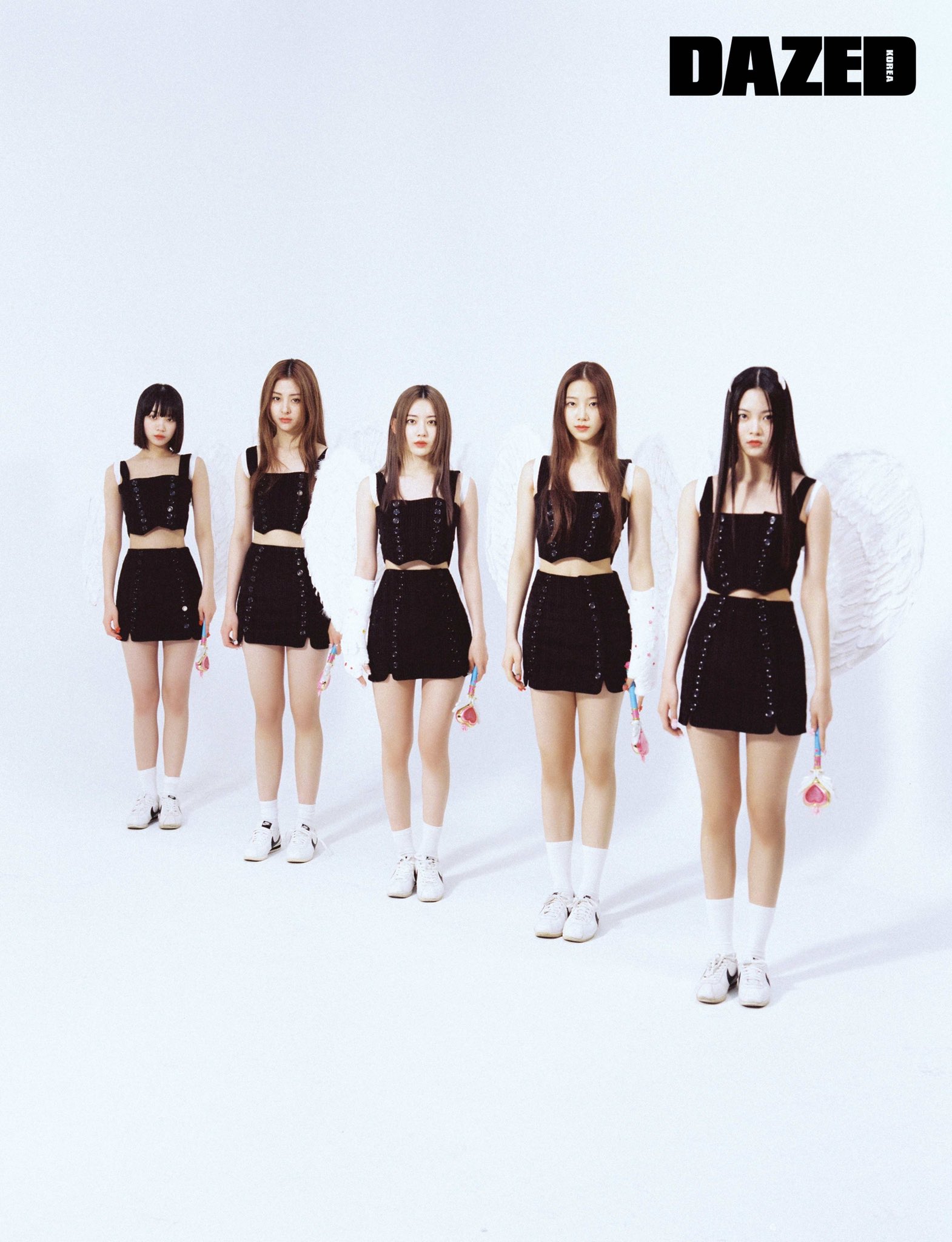 LE SSERAFIM expressed their feelings about their debut and what it was like the first month of their promotions.
Dazed Korea has unveiled the pictorial for LE SSERAFIM recently. Members Kim Chaewon, Sakura, Huh Yunjin, Kazuha, and Hong Eunchae posed in stylish school uniform-themed outfits decorated with wings and wands.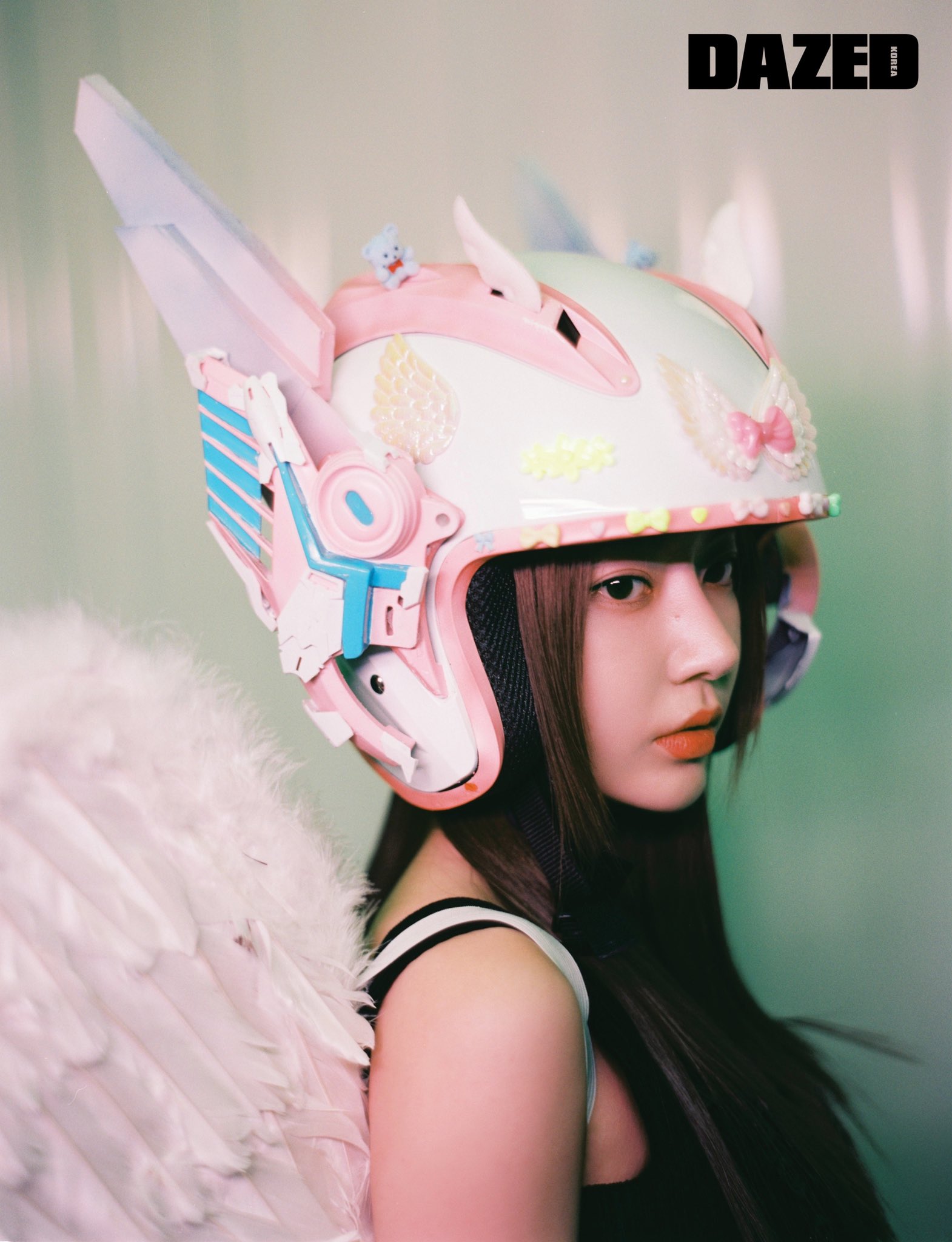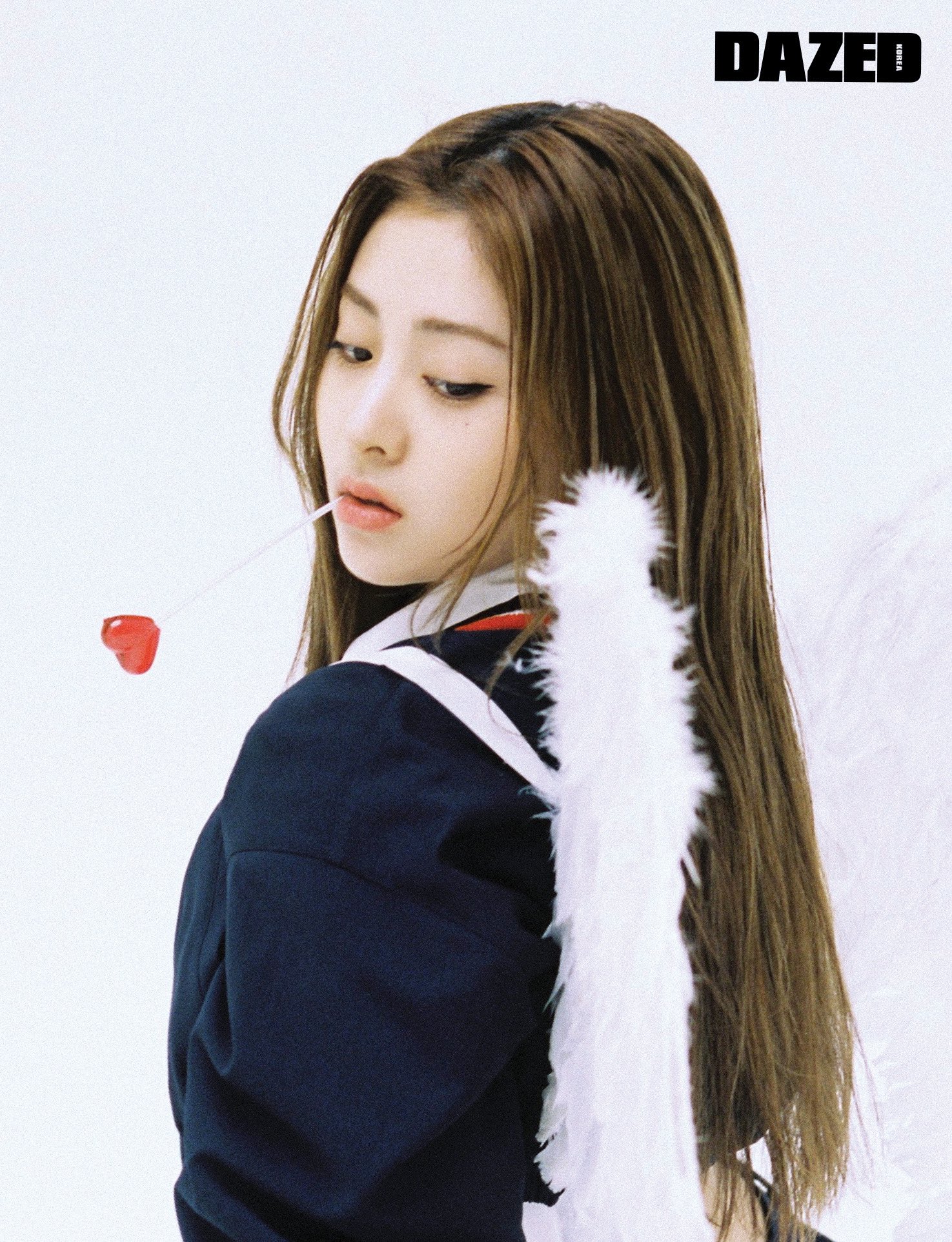 In the following interview, the girls dished on their debut with the song "FEARLESS." Hong Eunchae, famous for mastering the choreography in just two hours, shared, "We worked on the intro choreography for the longest time. We filmed ourselves in slow motion and tried to fix even the slightest difference in our dance."
The "FEARLESS" choreography became a hot topic on video platforms. Kazuha said, "A lot of people have covered our song. They all had brilliant ideas. Before becoming LE SSERAFIM, I was one of the people who only watched those covers. But now, they're covering the song I sang, and seeing it become content that people have fun with is amazing." Huh Yunjin showed affection for the song, saying, "My leg goes up as soon as I hear the intro that goes bBam bababa bam bam.'"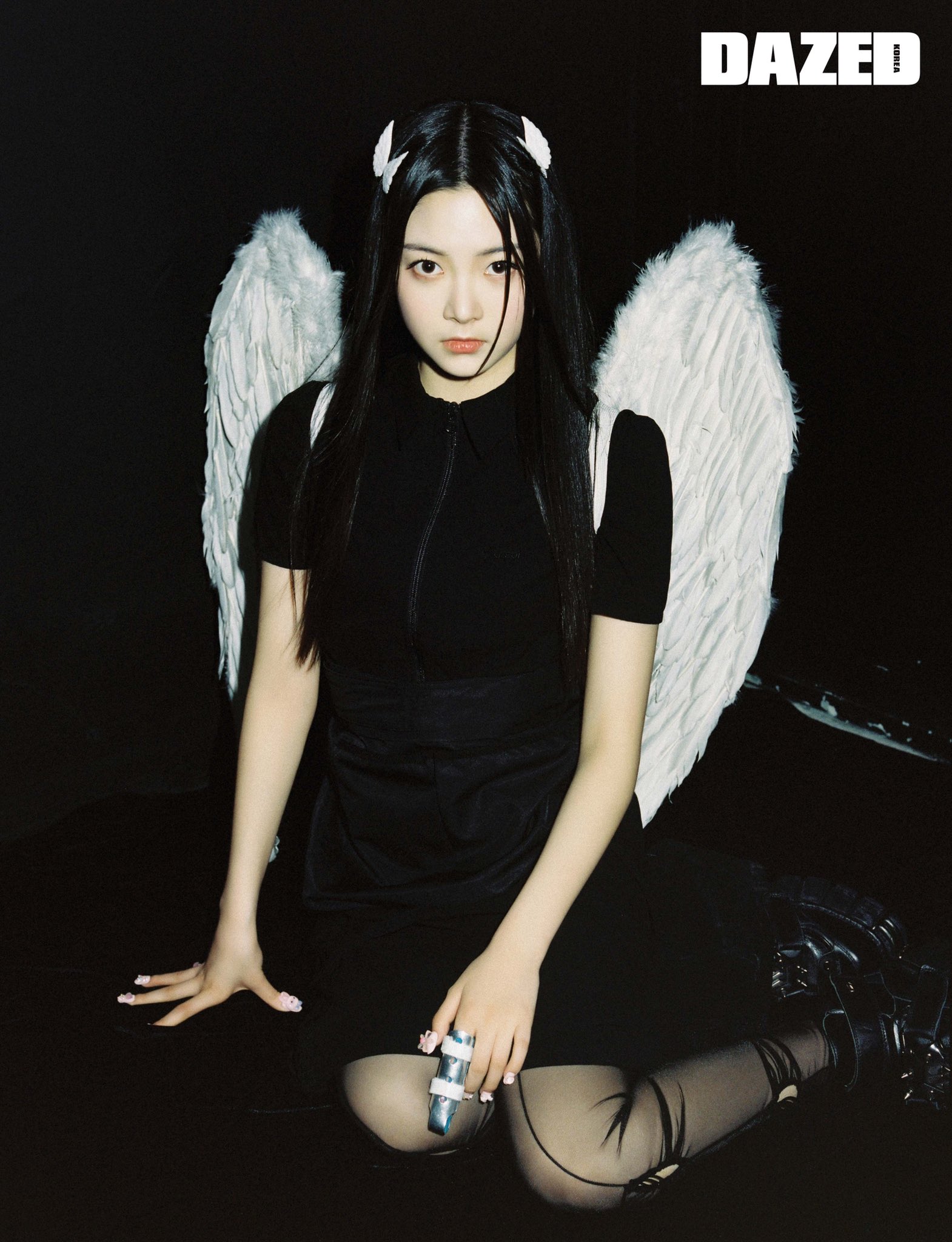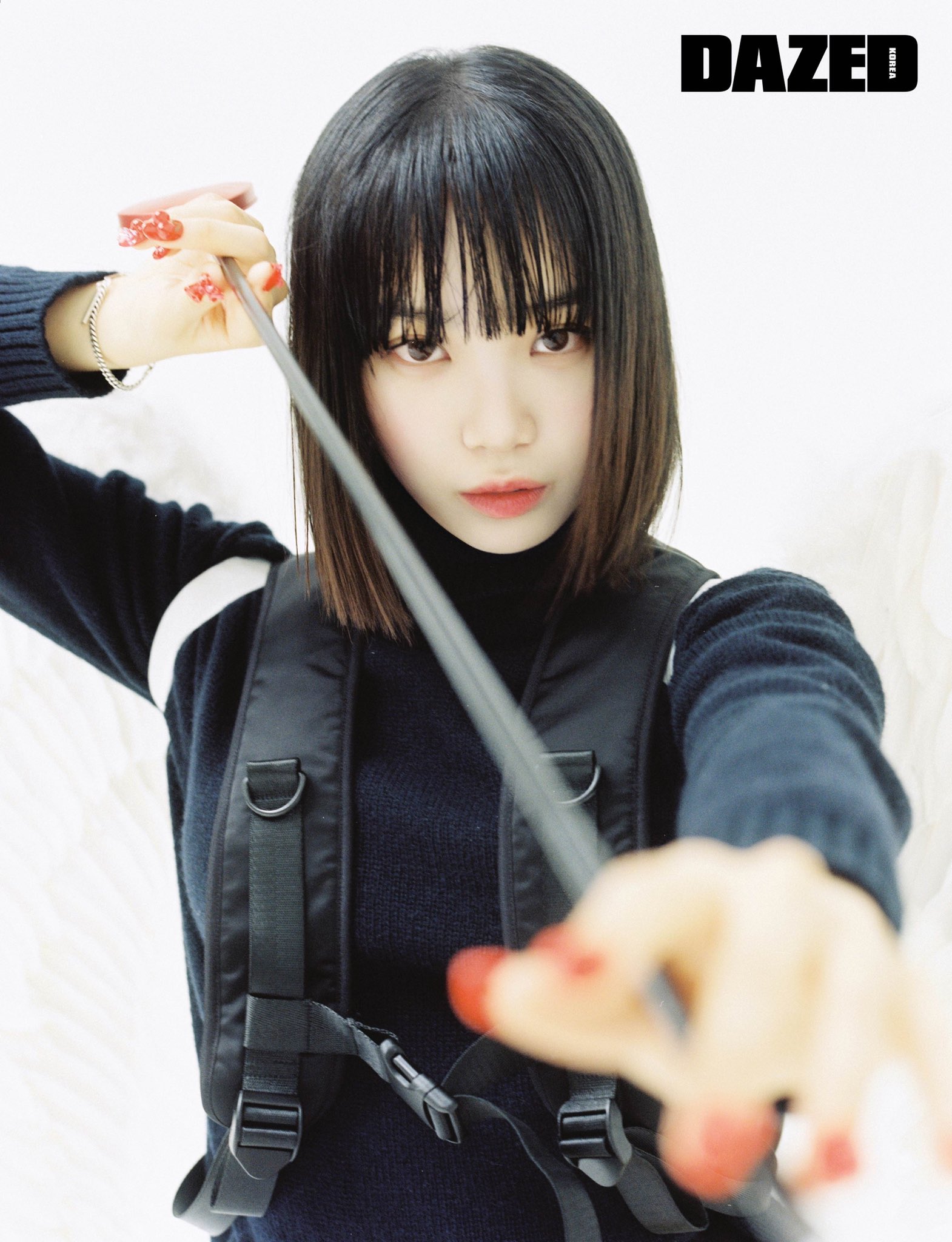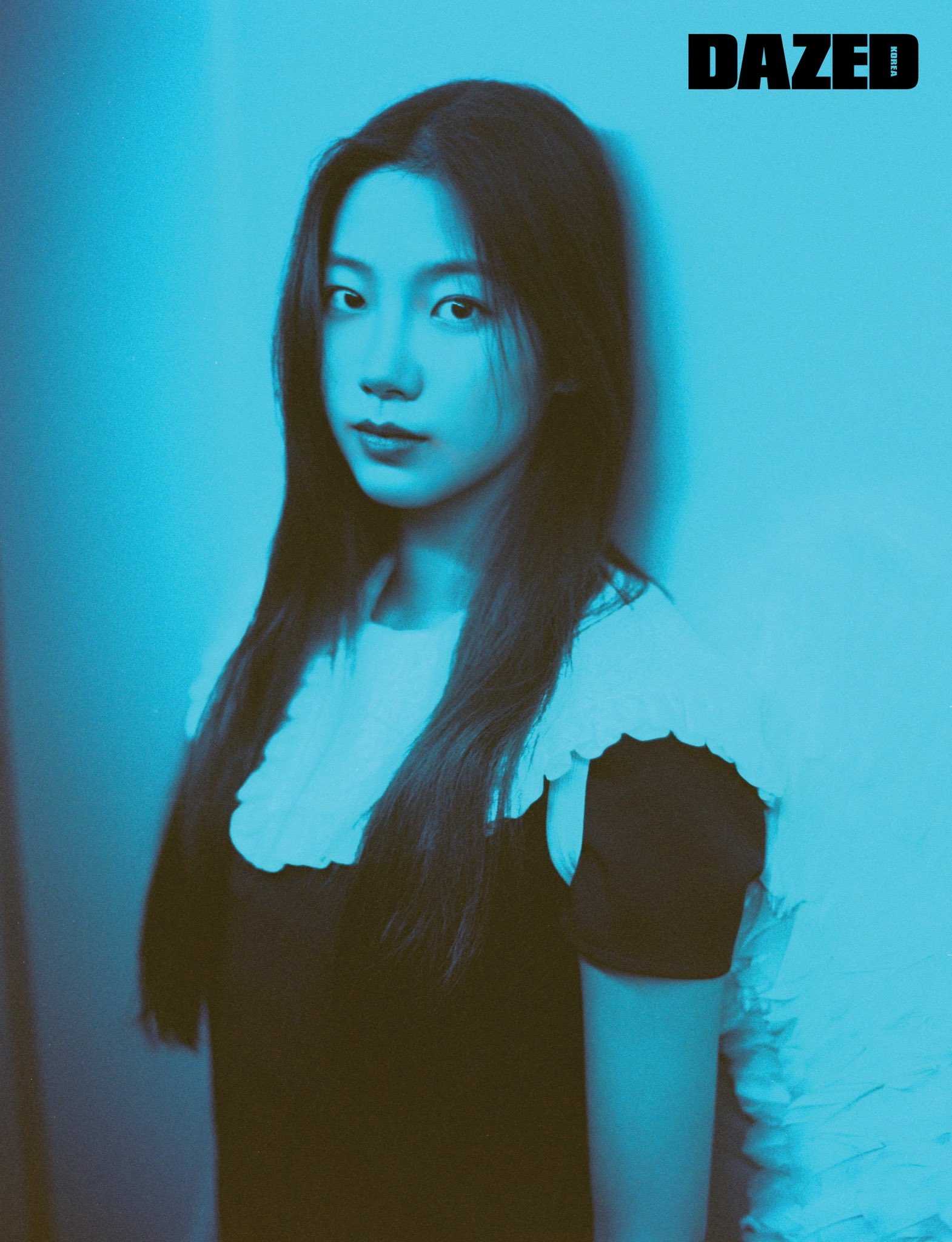 Additionally, Sakura talked about making her official debut. "My little brother in Japan told me that his friends had been telling him to congratulate me for them," she commented.
Looking back on their first month of promotions, Kim Chaewon shared, "The time flew by. But we're just beginning. Imagine how fast time will fly in the future. We've tried our best in every moment and promoted with a desire to remember every moment."
Source (1)