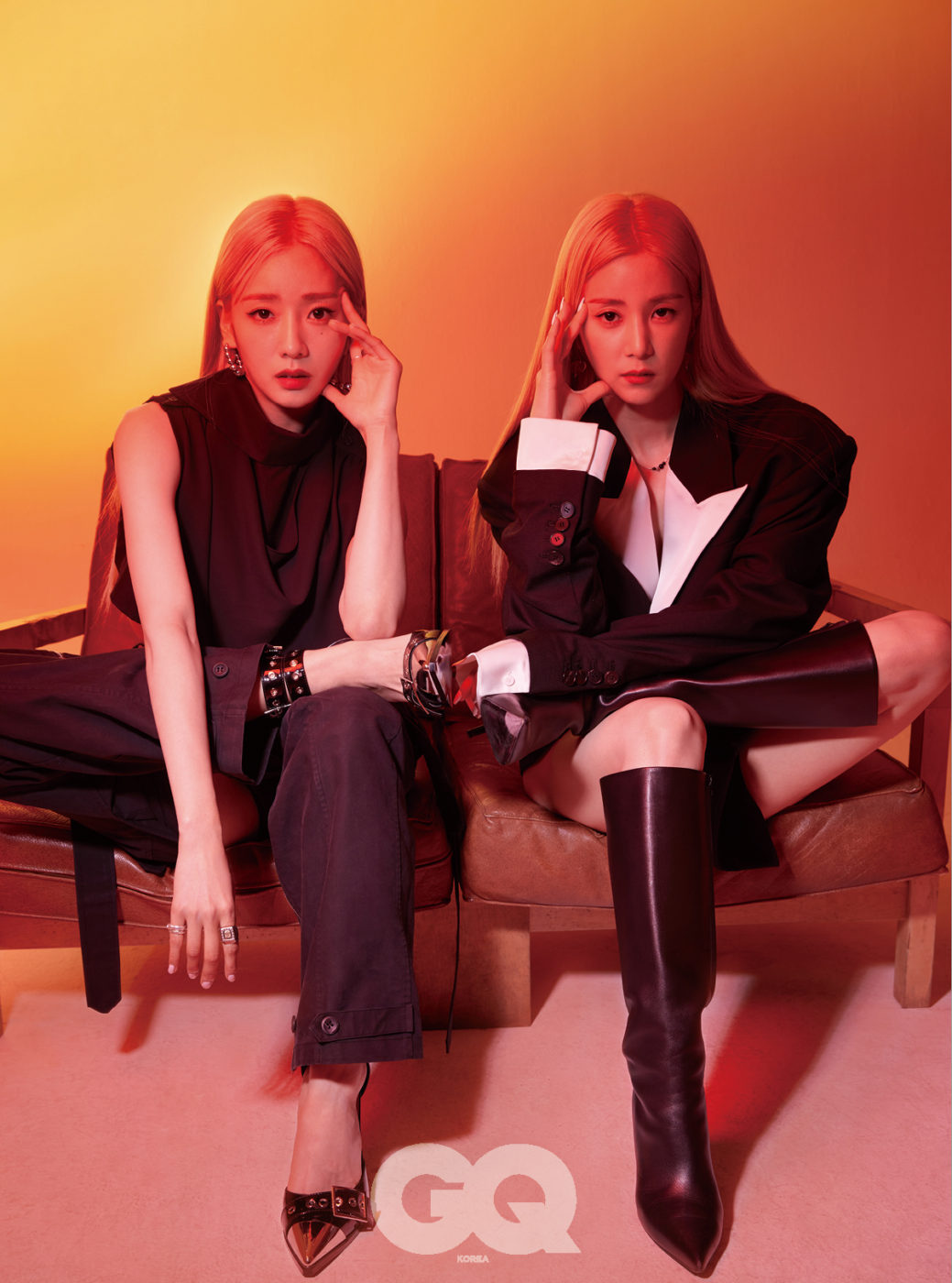 Apink's first unit group CHOBOM – Chorong and Bomi – posed for their first pictorial.
GQ Korea released a pictorial and an interview with CHOBOM. With blonde hair and a doll-like appearance, the two girls impressively pulled off both the colorful and black-and-white concepts.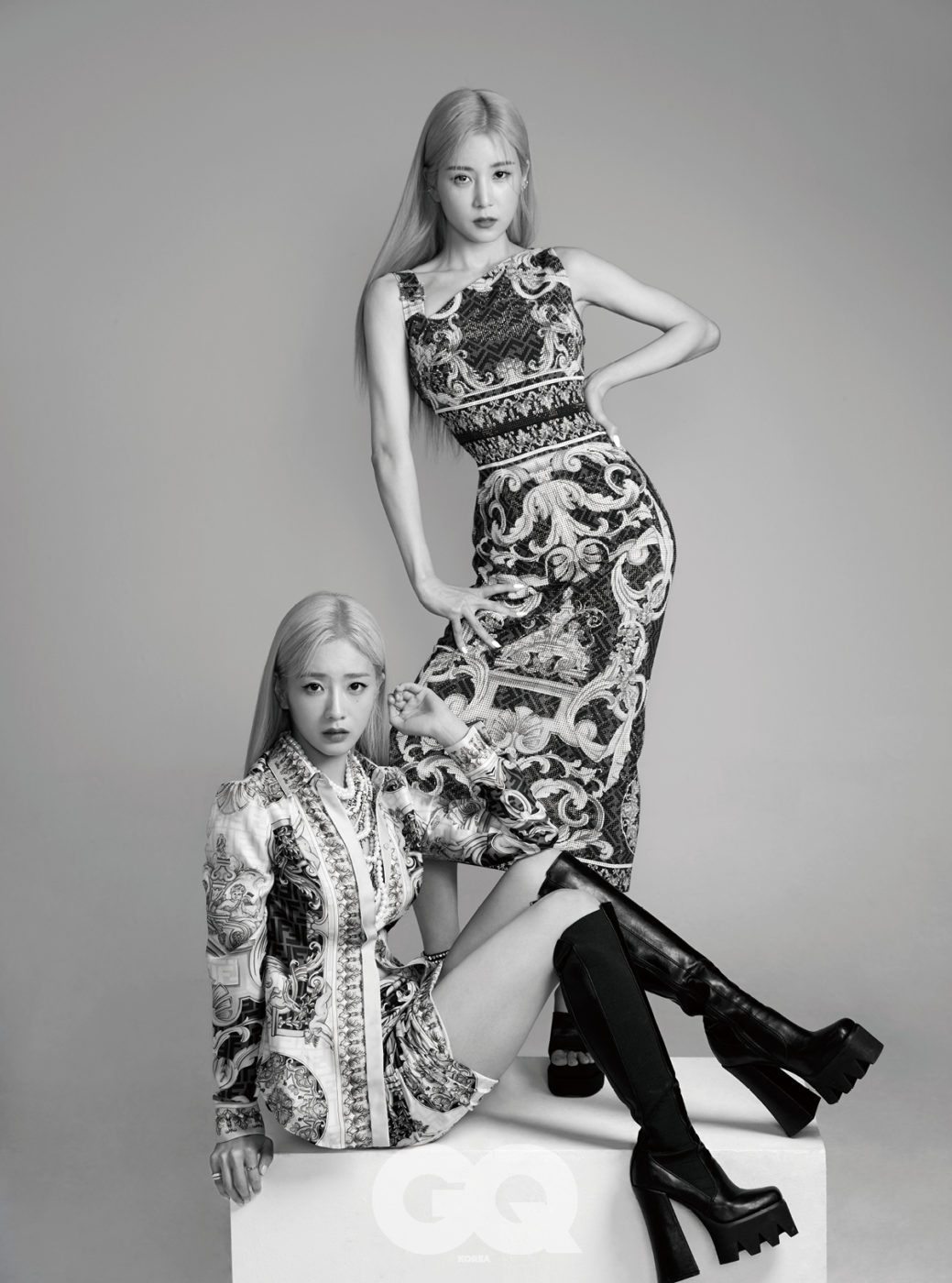 In an interview conducted afterward, the two girls opened up about their unit group CHOBOM and their debut single Copycat. "From the beginning, we decided on the concept of twins for the album. That's why the title track is called 'Copycat,'" Chorong said. Bomi explained, "Copycat is derived from a kitten imitating the behavior of a mother cat. And that whole thing is so cute. We thought it was the perfect title for our title song."
And this concept of twins works better since Chorong and Bomi share lots of similarities, including their looks. "The feelings we have for Apink," Bomi shared. "To put it a little more blunt, I could say an unusual obsession (for Apink). Chorong is the oldest member and I'm the second-oldest, so we feel lots of responsibility. When we were trainees, our dream was to become a singer. But now, Apink is our dream."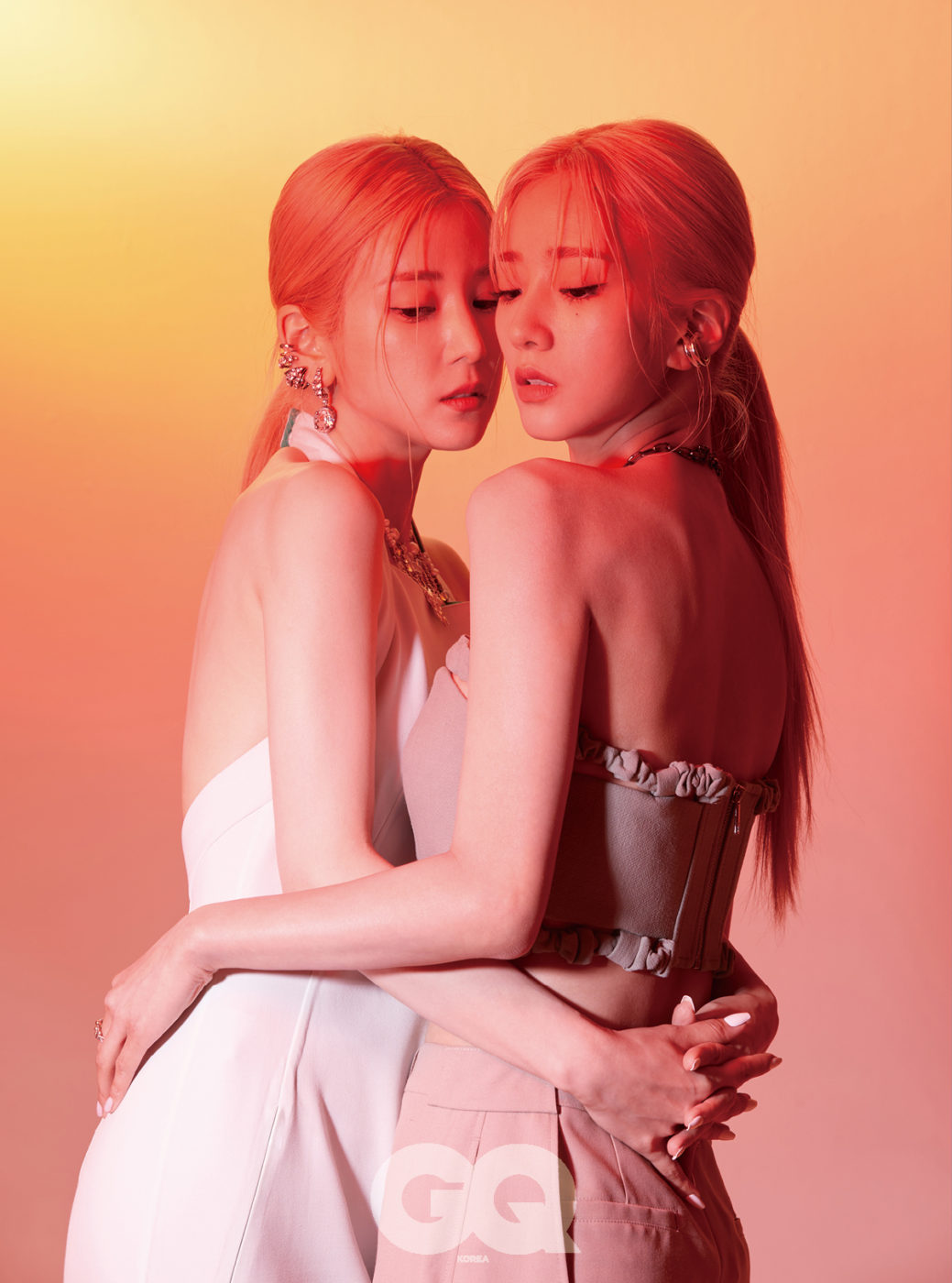 The two girls are getting ready for their second debut after 11 years. Still, they have so much to show. "There's no end in performance," Bomi said. "Our challenges continue, so there is no problem. If we're happy and our fans like seeing us, that's more than enough." Chorong chimed in, "We're going to worry just a little about challenging something new. Above all, we're going to focus on not losing the color of Apink."
Meanwhile, CHOBOM will drop their debut single Copycat on July 12th.
Source (1)