Cha Eun Woo's stunning looks are the hottest topic online.
Recently, Cha Eun Woo and Yuna Kim attended the reception jointly held by Dior Beauty and the Seoul Museum of Art. Dior Beauty is the official sponsor of the exhibition "Jean-Michel Othoniel: Treasure Gardens." The reception was hosted to celebrate French contemporary artist Othoniel's solo exhibition in Korea.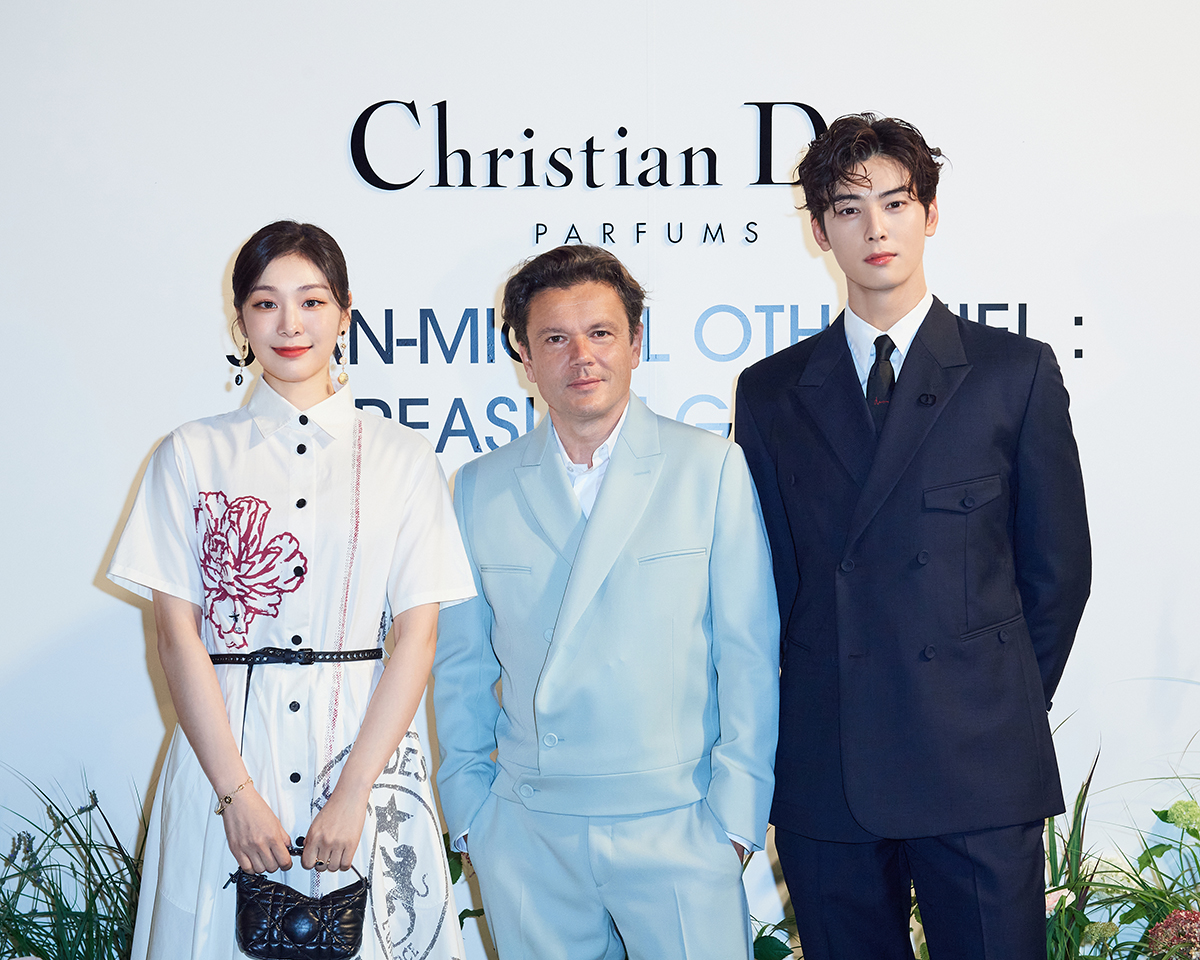 Cha Eun Woo and Yuna Kim are the brand ambassadors for Dior Beauty. Posing with Othoniel, the idol flaunted his flawless beauty. Showing off his tall and slender figure and perfect looks, he once again proved why he won the nickname "face genius."
People left comments like "His beauty is a world-class," "This one photo is making me so proud," and "The only words I can say are 'I'm overwhelmed.'"
Meanwhile, Cha Eun Woo made his debut in 2016 as a member of ASTRO. He started his acting career in earnest the following year by appearing in the drama Hit the Top. Since then, he solidified his filmography with projects like My ID Is Gangnam Beauty and True Beauty. Currently, he's shooting the new OCN seasonal drama Island.
Source (1)