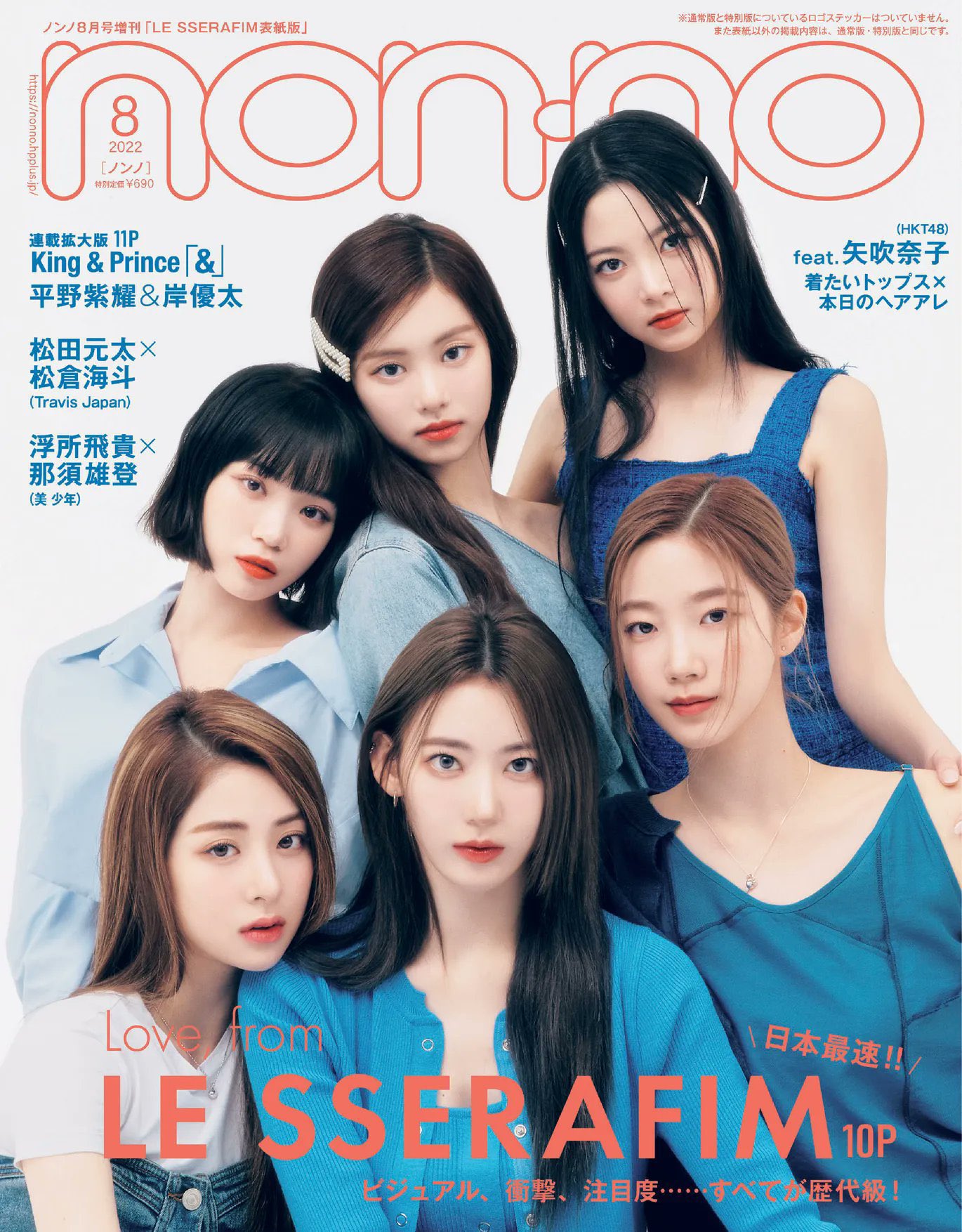 LE SSERAFIM's Kim Garam, who has suspended her activities due to a school bullying scandal, was spotted in a Japanese magazine.
On the 14th, a post titled "Kim Garam is back" went viral on online communities. According to the post, LE SSERAFIM made the cover of the August issue of the Japanese magazine Non-no. And of the girls, Kim Garam was posing in the center. In this regard, HYBE responded, "The pictorial for Non-no magazine was taken in April." This is before the suspicions of Kim Garam's school violence caused turmoil.
After the pictures were released, people showed two different reactions. While one side commented that the label should have been more careful until the facts came out, the other side stated that the label did the right thing by not asking for the magazine for a reshoot.
Earlier in April, suspicions of Kim Garam's school violence were raised. HYBE countered the allegations, saying it's nothing more than "malicious acts of spreading false rumors." But girl A, who claims herself to be the victim of Kim Garam's bullying, released an official statement through a law firm, re-sparking the whole issue.
HYBE once again denied the rumors. "A treated Kim Garam's friend wrong first, so Kim Garam protested to A on behalf of her friend," the label stated. "Kim Garam was the victim of a school violence." But despite the explanation, the controversies only grew worse, and Kim Garam announced the suspension of her activities.
Source (1)