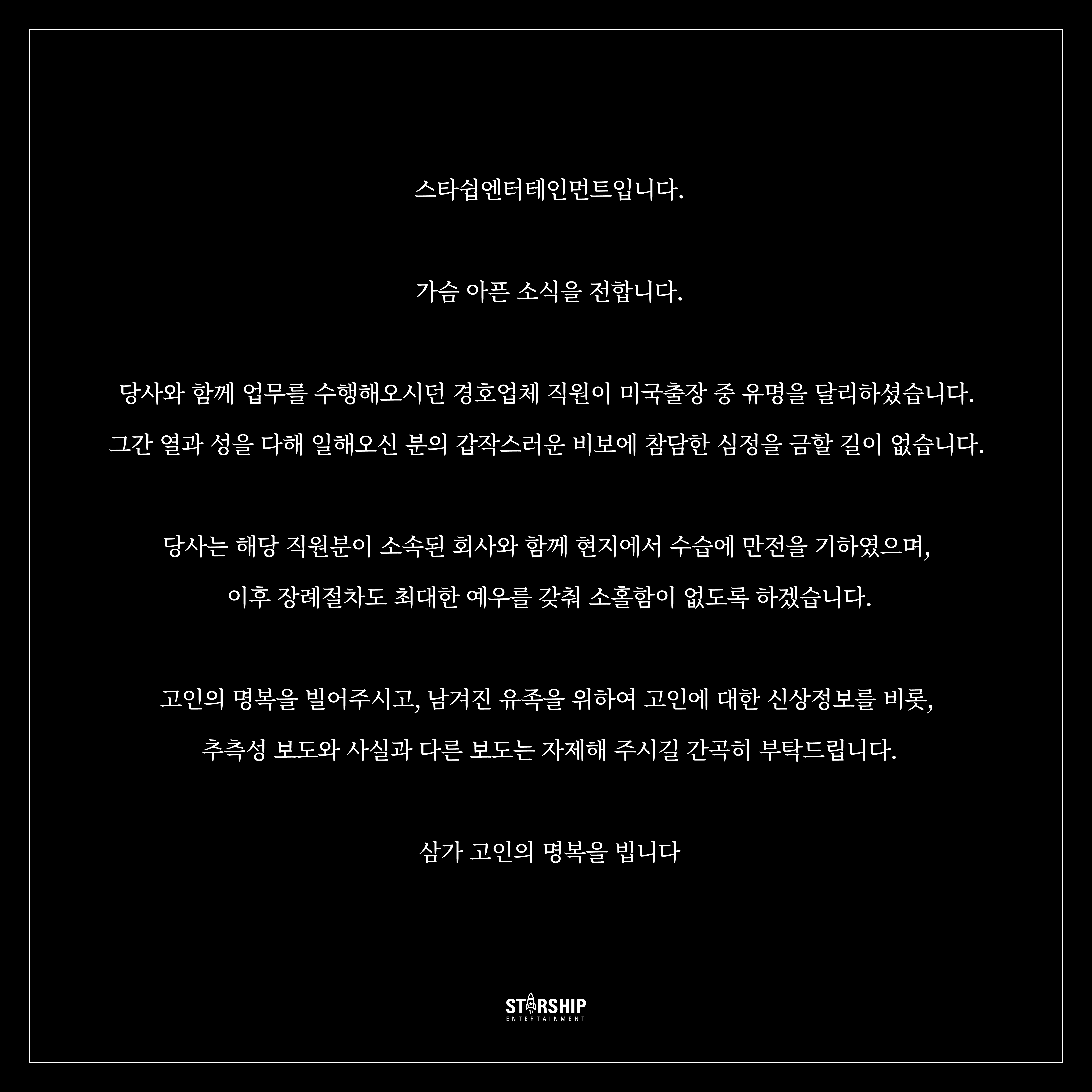 A security guard who worked for MONSTA X passed away during their U.S. tour.
On the 13th, MONSTA X's agency Starship Entertainment issued an official statement, saying, "One of our security guards, who has been working for us, recently passed away during the group's U.S. tour."
The agency said, "We have made every effort to cooperate with the company in Korea with whom the employee is associated, and the funeral will be handled with the utmost respect. We will make certain that no carelessness is displayed. Please express your sympathies to the departed and refrain from spreading rumors and inaccurate information about the deceased and the remaining family."
Meanwhile, MONSTA X was on their U.S tour from May 21st and June 11th.
Source (1)