Seo Hyun Jin is returning as a spiteful woman.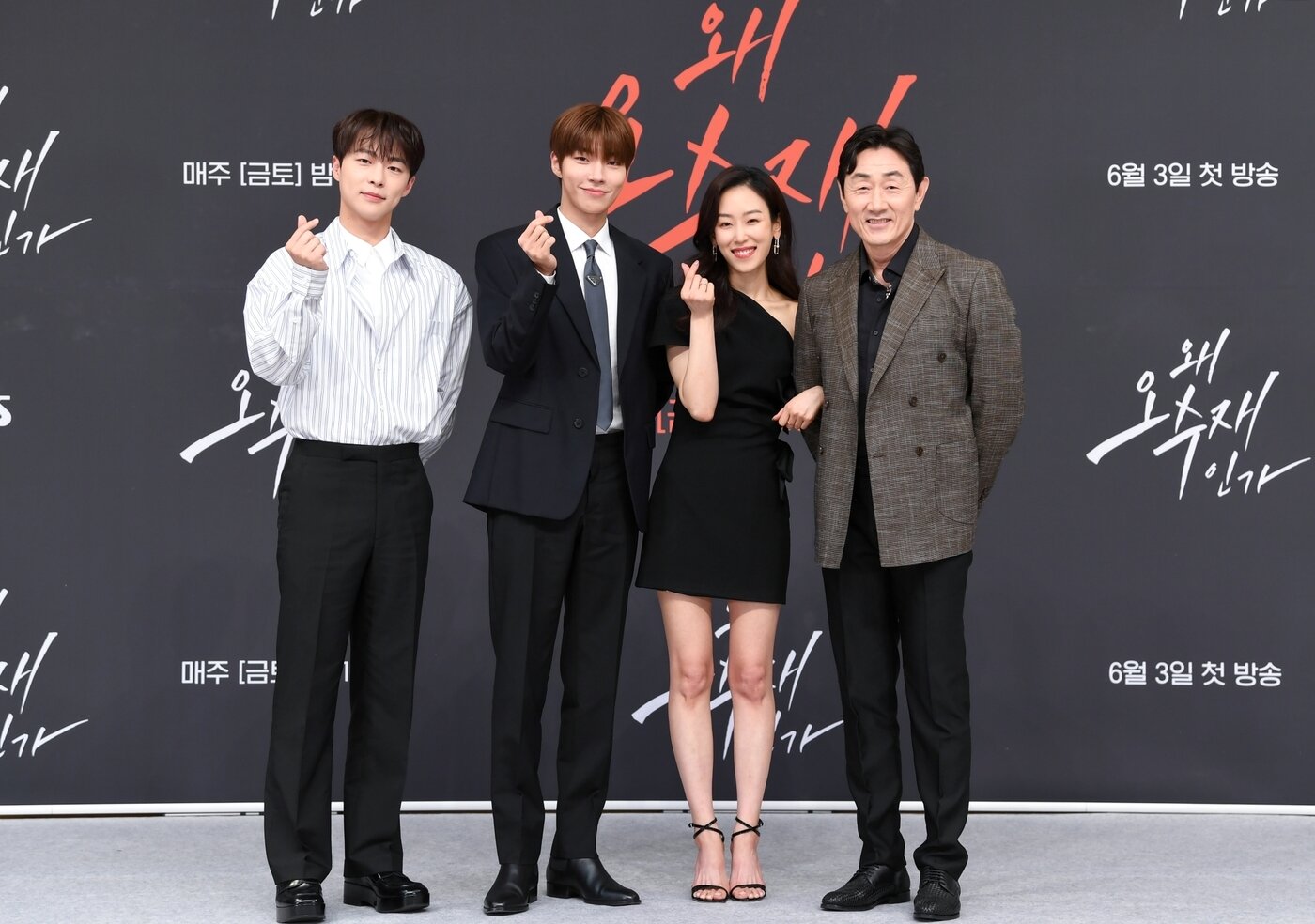 New SBS Friday-Saturday series Why Her? tells a heartbreaking yet romantic story about a coldhearted lawyer named Oh Soo Jae (played by Seo Hyun Jin), who becomes empty while pursuing only success, and a law school student named Gong Chan (Hwang In Youp), who isn't afraid of anything when it comes to protecting her.
On the 31st, the series held its press conference, heightening expectations. Seo Hyun Jin said, "Nobody can't be nice all the time. I believe that people change depending on the environment. After making a certain choice, Oh Soo Jae's boundaries between good and evil become unclear. I thought it'd be fun to have a character like her lead a drama."
Hwang In Youp commented, "I couldn't forget the title after I heard it. I wanted to act the past and the present of Gong Chan." When asked about working with him, Seo Hyun Jin replied, "I thought [our teamwork] was quite solid. I was worried about looking much older than him, but I was comforted by the fact that Hwang In Youp wasn't that young."
Heo Joon Ho, who will once again fill the small screen with his charisma, said that Seo Hyun Jin was the reason he chose Why Her? "My family loves her," he explained. "Also, I thought that this series could show the difference between healthy greed and unhealthy greed. So I wanted to be a part of it." The actor then praised Seo Hyun Jin, "She's an actress who thinks new things. After a long time, I finally met an actor who was well prepared."
Meanwhile, Why Her? will premiere on June 3rd at 10 PM KST.
Source (1)
Translator Kim Hoyeun: If you are a fan of K-drama, K-movie, and K-pop, I am your guy. I will continue to provide you with up-to-date K-entertainment news.