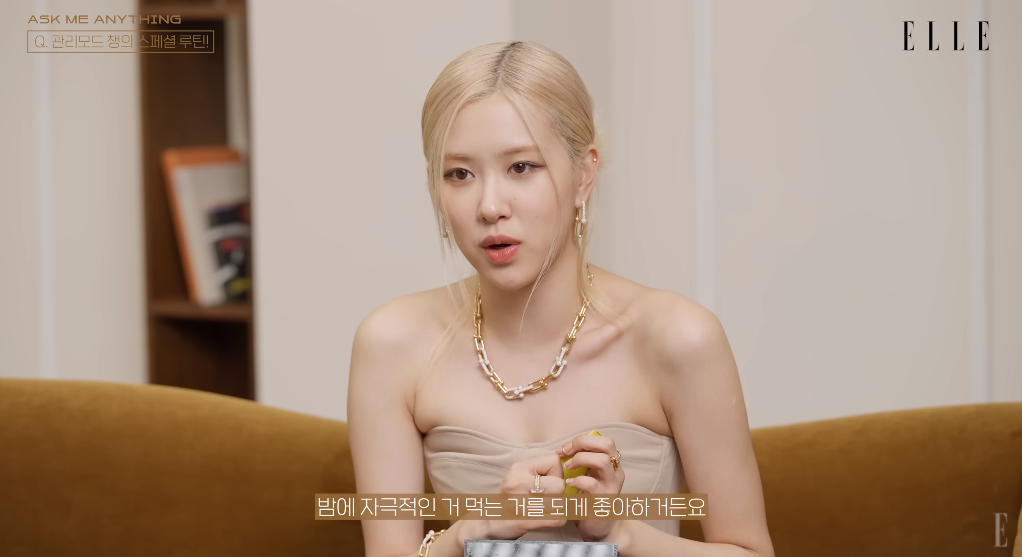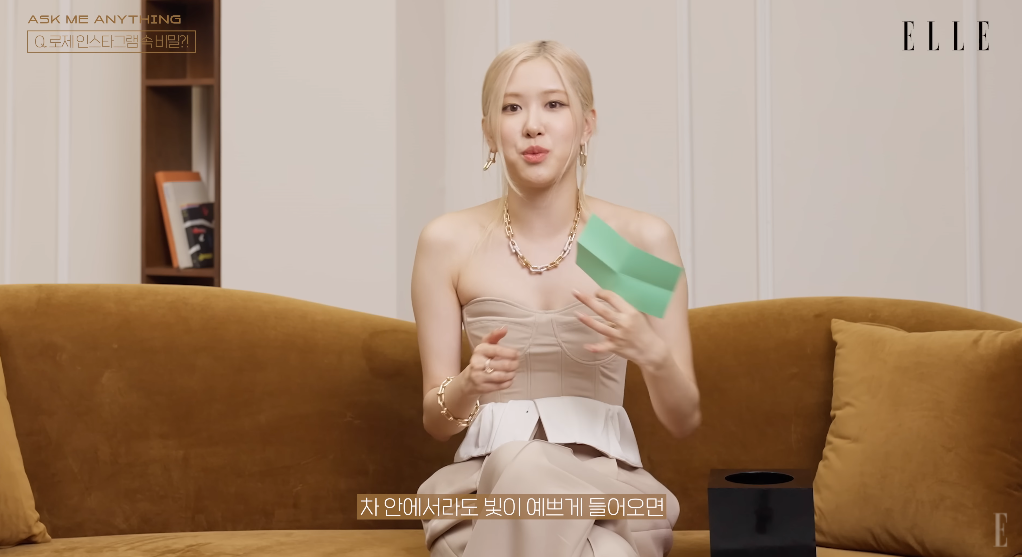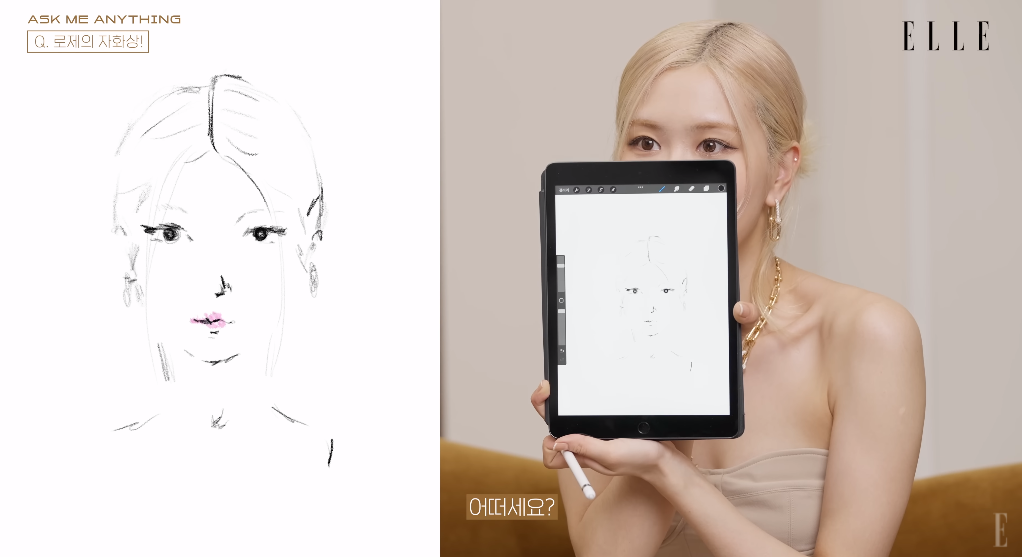 BLACKPINK's Rosé has shared some of her tips on keeping her shape.
Rosé recently posed for a pictorial with Elle Korea Magazine to grace the cover of their June edition. On the 20th, she appeared on the YouTube channel Elle Korea to get more personal with her beloved fans by revealing how to take a good selfie and stay in shape while drawing a self-portrait on her iPad.
As for the tips on how to keep in shape, Rosé said, "I easily get puffy. I like eating spicy food, especially at night." She added, "If possible, I try not to eat anything too spicy the day before filming. If I get hungry at night, I just try to kill my cravings as much as possible and not eat anything while doing so."
Rosé also said, "While working, I often crave something spicy like tteokbokki, but I get puffy if I do eat it. So I try to eat something like a bowl of salad in between filming." She explained how she manages to do so by sharing, "I eat all the spicy food I ever wanted after the photoshoot or the filming."
Rosé showed off her incredible drawing skills while drawing her own self-portrait and brain structures. Many fans left sweet comments like 'Awesome,' 'Lovely,' and 'She's so humble and kind' after watching her expert-like drawing.
Source (1)