TWICE's Nayeon is making her solo debut with the first mini-album IM NAYEON.
On the 19th, JYP Entertainment surprised the fans by revealing a poster for Nayeon's solo debut on the group's official social media channels.
According to the poster, her solo debut album IM NAYEON will be released on June 24th at 1 PM EST. IM NAYEON signifies two things – Nayeon's full name Im Nayeon and her bold and confident message, "I'm Nayeon."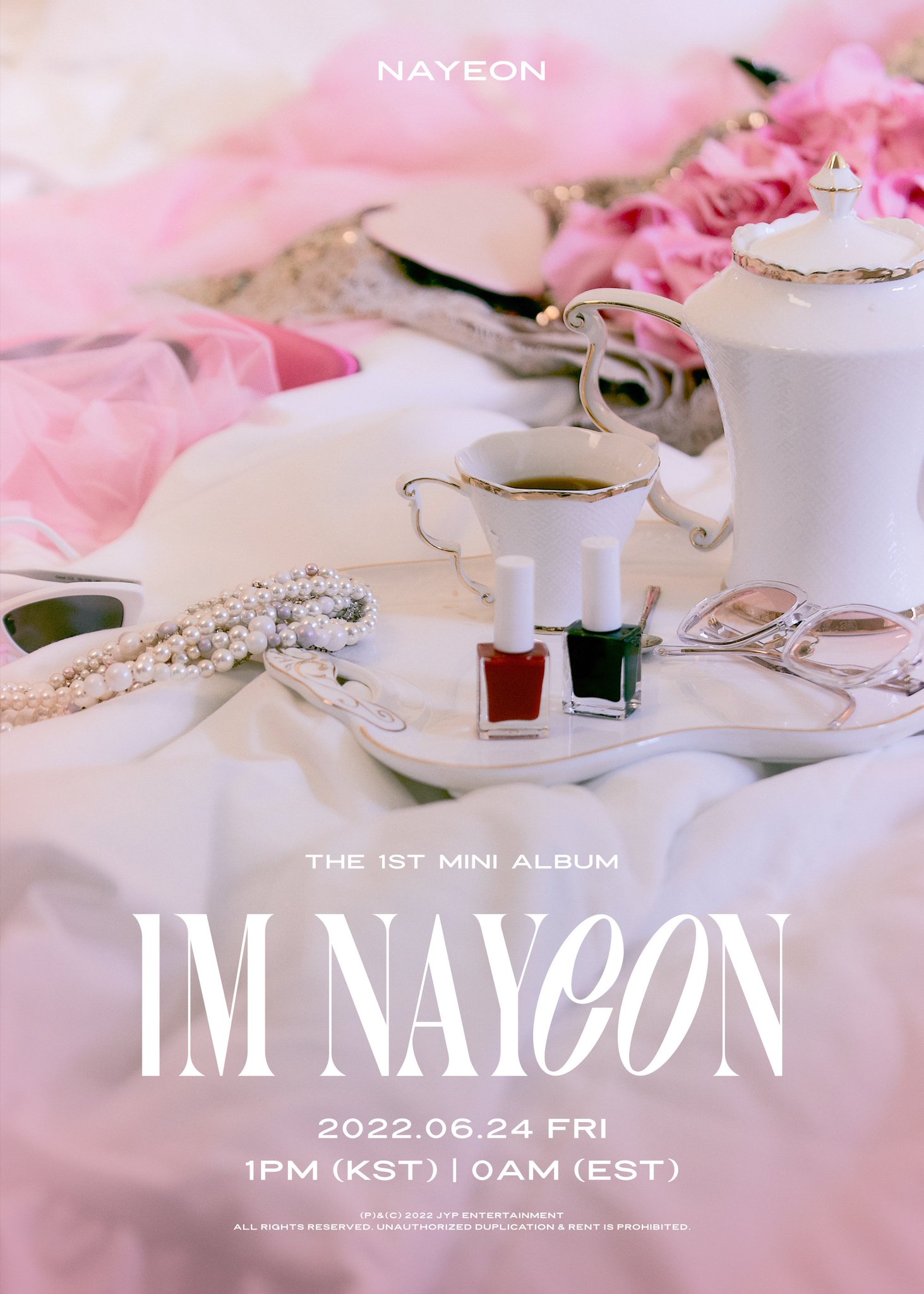 TWICE, debuted in October 2015, has set numerous records, solidifying their position as the top K-pop girl group. From their debut song "Like OOH-AHH" to their first English song "The Feels," the act has garnered billions of views for 20 music videos of the song they promoted with. Moreover, TWICE has sold a total of 7,299,094 copies in the past decade, which makes them the highest-selling female group/artist, according to Gaon Chart.
Naturally, interest and expectations in Nayeon's solo debut are skyrocketing.
Meanwhile, TWICE successfully wrapped up their fourth world tour "TWICE 4TH WORLD TOUR 'Ⅲ,'" proving their limitless global popularity.
Source (1)
Translator Kim Hoyeun: If you are a fan of K-drama, K-movie, and K-pop, I am your guy. I will continue to provide you with up-to-date K-entertainment news.