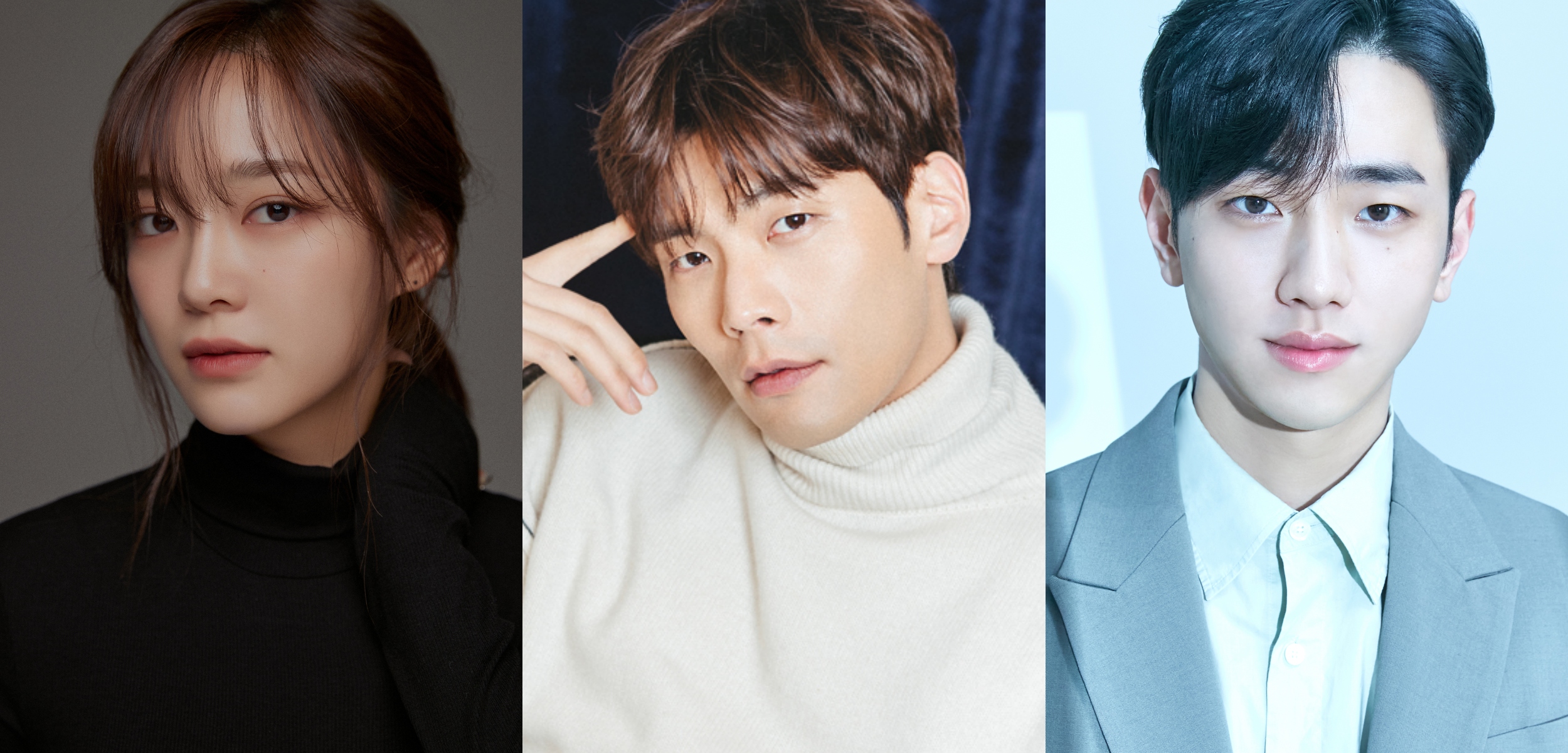 Today's Webtoon, the Korean remake of the Japanese series Sleepeeer Hit!, will premiere in July.
SBS's new Friday-Saturday drama Today's Webtoon tells the story of the former judo athlete On Ma Eum, who struggles to become a webtoon editor after quitting judo due to her injuries. The show comes from I Hear Your Voice and Pinocchio director Cho Soo Won.
Earlier, Kim Se Jeong, Choi Daniel, and Nam Yoon Su joined the cast. Business Proposal star Kim Se Jeong plays On Ma Eum, the icon of positivity. Returning to the small screen after four years, Choi Daniel takes on the role of Seok Ji Hyung, the deputy editor of the Neon Webtoon. He's On Ma Eum's boss, and though he might seem blunt at times, he quietly helps his junior staff the best he can.
Lastly, The King's Affection actor Nam Yoon Su turns into Gu Joon Young, a new employee of the Neon Webtoon with an IQ of 150. At first, he finds himself feeling like an outsider in his new company, but watching On Ma Eum, who commits herself to every task, he slowly reflects on himself and changes.
The production team shared, "We finished our table reads and have begun filming. The leading actors are creating a drama about a friendly workplace with their on-the-spot acting and sincerity." They added, "We'll make a drama that delivers an empathetic message and comfort to young people who are at the crossroads of dream and reality, and a supportive message to office workers who are doing their best in their respective positions."
Meanwhile, Today's Webtoon will premiere on July 29th.
Source (1)
Translator Kim Hoyeun: If you are a fan of K-drama, K-movie, and K-pop, I am your guy. I will continue to provide you with up-to-date K-entertainment news.