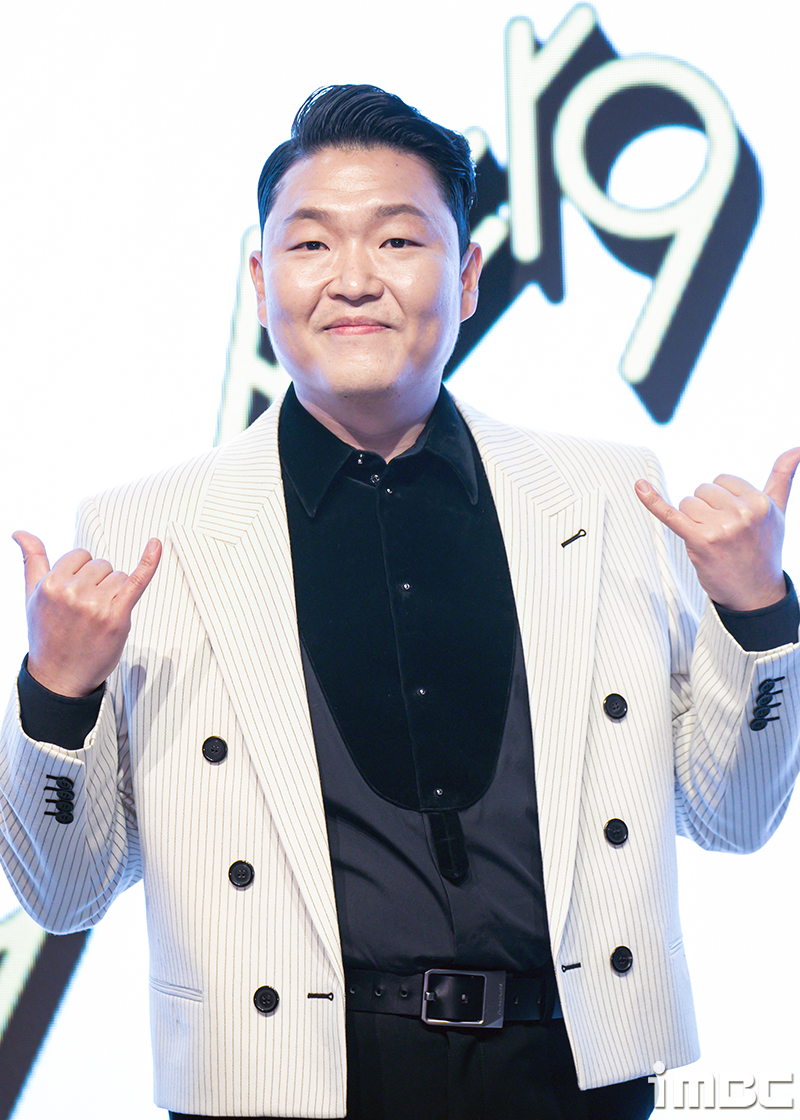 "The Gangnam Style" singer is returning with a new smash.
Psy will drop his 9th full album with PSY 9th today. What's impressive about this new album is the impressive guest/featuring artist lineup that includes BTS' Suga ("That That") and Suzy ("Celeb").
"I think it was last fall. Suga was really busy promoting as a BTS member and also had this ambition to work on outside projects as producer Min Yoon Gi," Psy shared. "One day, he called me to say that he wrote a song that'll suit me well and that he wants to be the producer for the song."
The singer recalled, "At the time, I had a concern – I had to stop with the EDM-based song, but I can't do a slow song, so I want a Latin-based song. And the song that Suga brought over was exactly what I wanted."
Psy also thanked the global star for his efforts. "What I'm especially grateful for was that we shot the MV in Incheon around mid-March," he shared. "It was so windy that way, and it rained until morning, so it was freezing cold. I mean, for me, it was my MV. But Suga had such a tough time, so now I feel grateful to him whenever I see the MV."
For the non-title track "Celeb," in which Suzy appears in the MV, Psy said, "I wrote this song in 2019 as my new title song. But it took three years for me to find a song that paired with it. So I'm finally releasing it after three long years."
"Zico produced the song, and he got discharged from the military today. I want to say congrats," he continued. "In particular, Suzy shot the MV three years ago. She practiced the choreography nonstop for four days and filmed it for three days. After three years, the MV is finally getting released. And for that, I want to thank and apologize to her."
Translator Kim Hoyeun: If you are a fan of K-drama, K-movie, and K-pop, I am your guy. I will continue to provide you with up-to-date K-entertainment news.