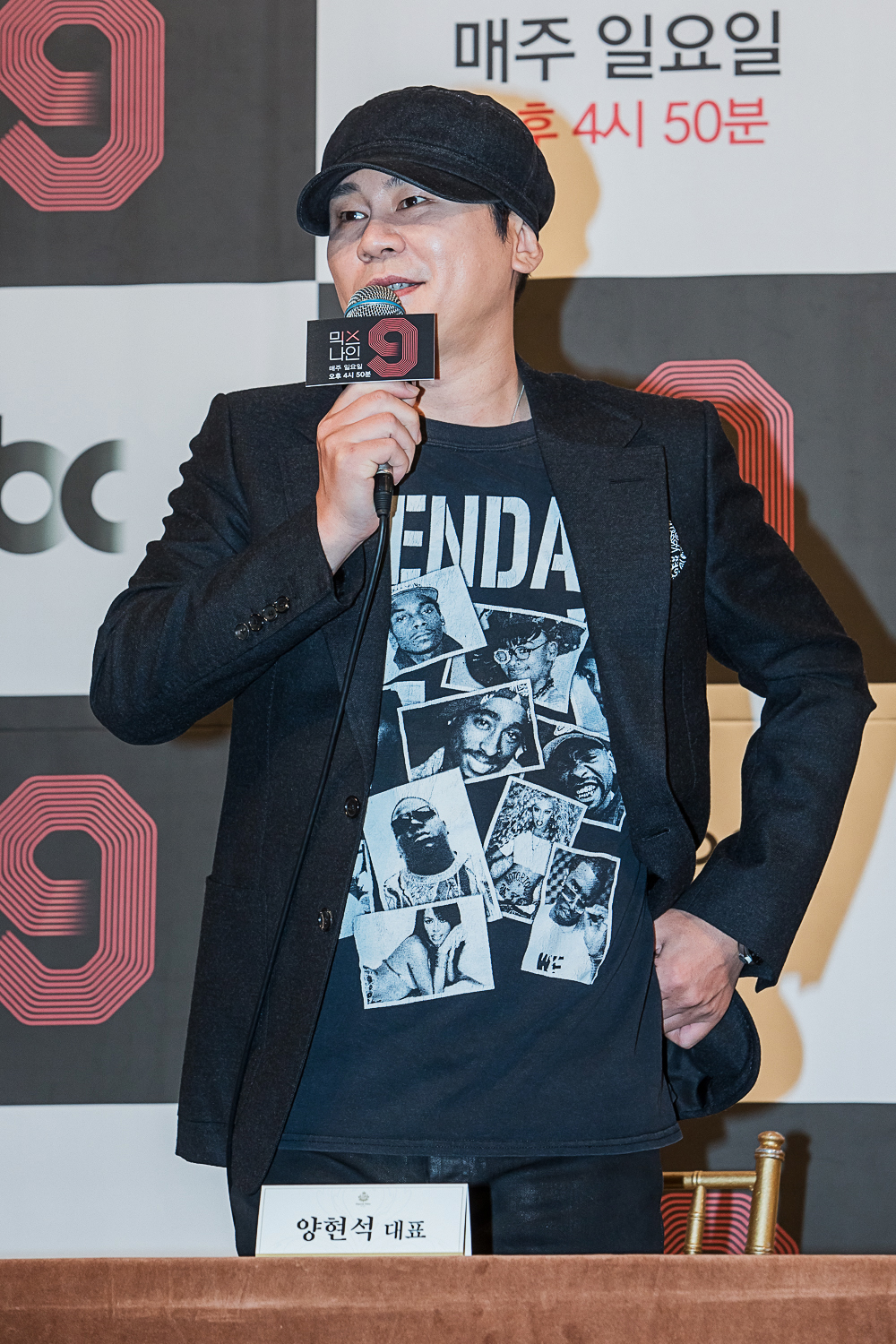 Additional court testimony has emerged that Yang Hyun Suk, former CEO of YG Entertainment, threatened a witness in B.I's drug case to take back his statement in order to subvert the investigation.
On the 18th, the Seoul Central District Court held a third trial on charges such as violating the Act on the Aggravated Punishment of Specific Crimes by Yang.
Person A, a former YG trainee who first informed the police of B.I's drug usage, took back his statement during the investigation. Then in June 2019, he claimed that he was forced to retract his initial statement under pressure from YG Entertainment.
At the trial, the prosecution asked A, "Is it true that Yang said, 'I am a person who can see all the testimony statements. You are in the entertainment industry, and it's easy for me to kill you.'" To which he replied, "Yes."
He elaborated, "I really thought that I would die if I didn't listen to his words. I was so scared because he threatened me so much, and he didn't seem like the person I knew."
However, Yang's attorney admitted to their client meeting the former trainee but denied any coercion and threats being made.
Meanwhile, B.I faced the charges of illegally possessing and using the cannabis and LSD that he purchased from A around April and May of 2016. The court sentenced the artist to three years in prison and four years of probation.
Source (1)
Translator Kim Hoyeun: If you are a fan of K-drama, K-movie, and K-pop, I am your guy. I will continue to provide you with up-to-date K-entertainment news.