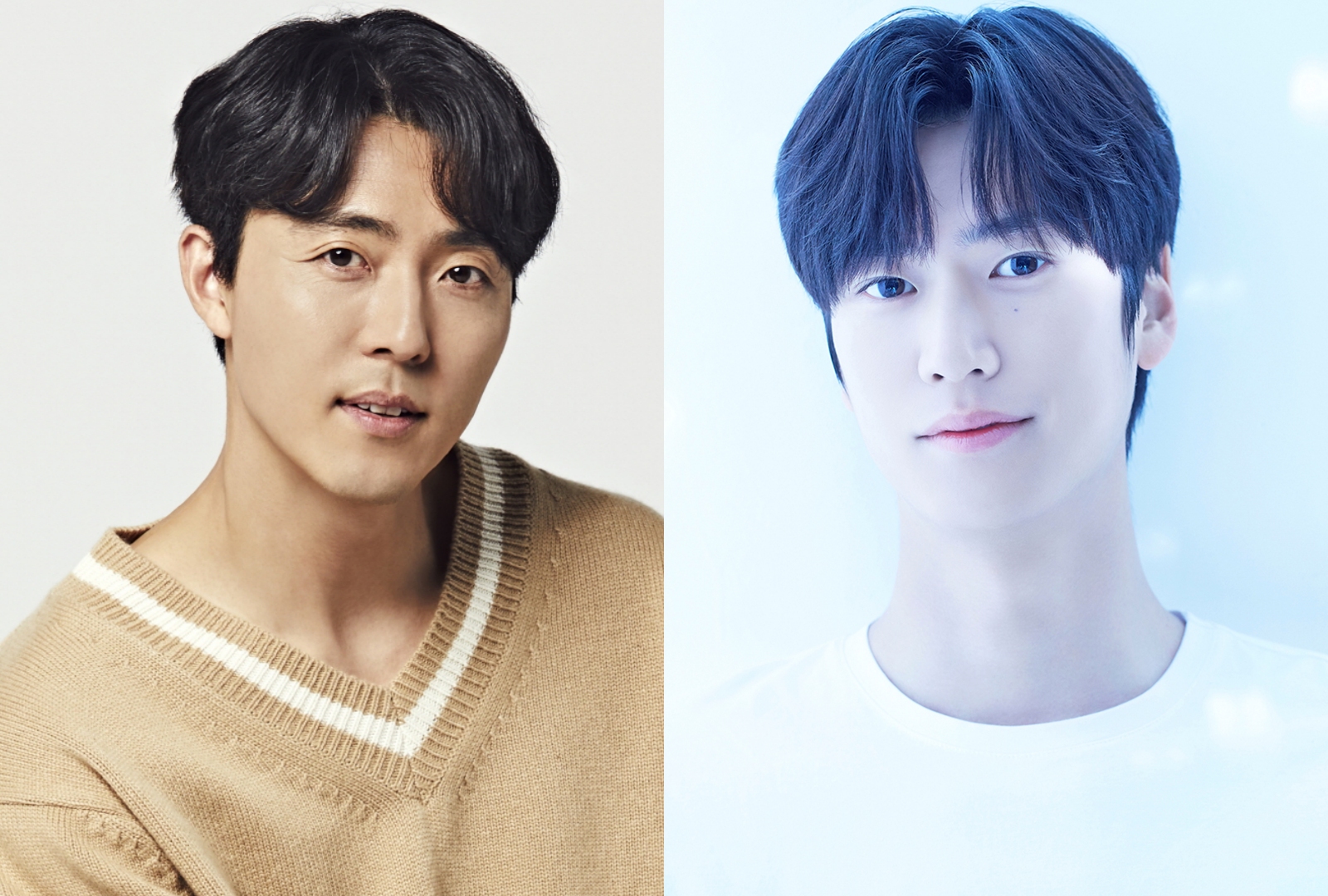 The two hottest stars Lee Mu Saeng and Na In Woo have officially joined the Korean remake of the British series Cleaning Up.
This new JTBC drama illustrates the struggles of maintenance workers at a financial company as they forge their new destiny after getting a piece of information about insider trading. Earlier, Jeon So Min, Yum Jung Ah and Yeom Hye Ran were cast as the trio.
Thirty-Nine actor Lee Mu Saeng plays the mysterious character Lee Young Sin. He's like the real-life version of every woman's dream guy. He's romantic, sexy, handsome, and gentle. He works at the law firm, but what he does there is wrapped in a veil.
Joining him in the cast is Na In Woo. He takes on the role of Doo Young, a doctoral student that's lodging at Eo Yong Mi's (Yum Jung Ah) house. He is good with his hands, from machines to electricity, and is full of nerdy charms. Above all, he's so kind-hearted that everyone who knows him is a passionate supporter of his.
Meanwhile, Hwarang and The Bridal Mask director Yoon Sung Sik and Return writer Choi Kyung Mi have joined hands for the production. It'll air as the follow-up of My Liberation Notes, which is a follow-up of Forecasting Love and Weather.
Source (1)
Translator Kim Hoyeun: If you are a fan of K-drama, K-movie, and K-pop, I am your guy. I will continue to provide you with up-to-date K-entertainment news.