In the drama, Lee Chung San (Yoon Chan Young) is a high school boy who had hid his crush on his old friend Nam On Jo (Park Ji Hoo) for 12 years. According to the actor, what helped him play the role was none other than the movie La La Land. "I watched La La Land before entering high school, and it was so beautiful. I didn't know the feelings of having a crush or being in love at the time. But still, the love story was so dear, sad, and beautiful. So I thought, 'I want to tell a love story so passionate and beautiful like this,'" he shared.
The actor mentioned the similarities and differences he has with Lee Chung San. "I was touched by Chung San's beliefs. And there were many moments where I sympathized with his thoughts," Yoon explained. "The difference is, as I look back, I've never had an experience of wanting to date someone so badly. So I attached On Jo's stickers to the back of my scripts and my phone, so I could understand that feeling and think of On Jo first."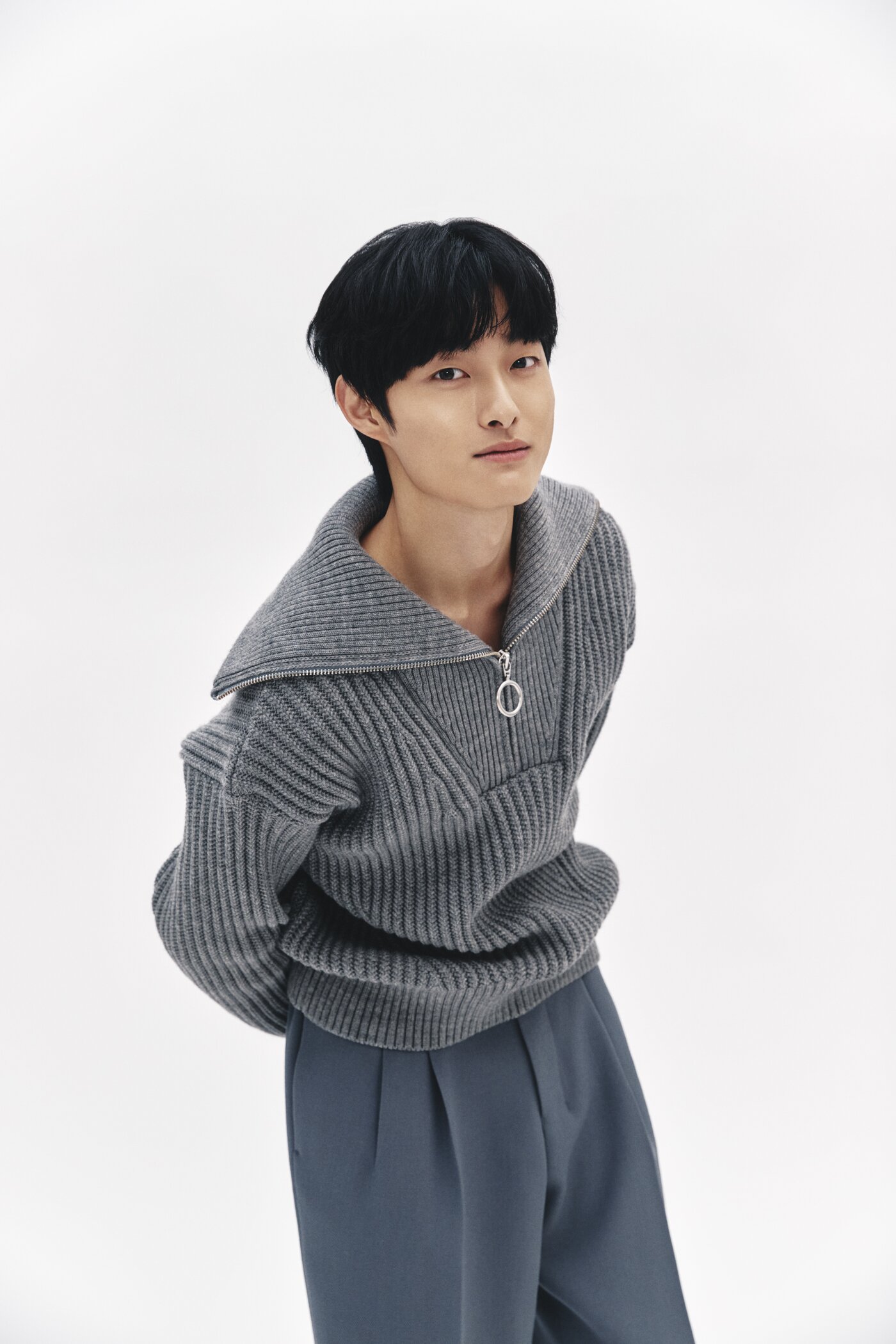 All of Us Are Dead centers around a group of high school students who are trapped in their school that became ground zero for a zombie virus outbreak. In the end, Chung San ends up getting bit by Yoon Gwi Nam (Yoo In Soo), who has turned into a zombie and gets caught up in an explosion.
However, many suspected Lee Chung San to be alive. Yoon shared, "I had interviews with overseas media outlets a few days ago, and even they were interested in whether Chung San was alive or dead. But I don't know either."
The actor then mentioned season two of the show. "I haven't heard any news (about season 2). I don't know what's going to happen. But I heard that nothing has been confirmed yet. Even the director didn't say anything to me," he relayed. "But personally, I hope I live. I hope (Chung San) lives."
Moreover, Yoon didn't forget to talk about Chung San's famous line – "Today, I'm the happiest guy in this school." After confessing his love to On Jo, Chung San kisses and hugs her for the last time right after getting infected by Yoon Gwi Nam. He then becomes the bait to lure the other zombies in order to save his friends.
"The line is in the original webtoon. I thought it sounded so cool, and when I read the script, it was written in there. In the webtoon, he said it when he was alone with On Jo," Yoon commented. "As I shoot the scene, the fear of dying, the sadness of not seeing On Jo, the responsibility to save friends, and hope for just all got mixed within me. It was like a flashback. In such a situation, I tried to focus on exploding these emotions while luring the zombies."
Translator Kim Hoyeun: If you are a fan of K-drama, K-movie, and K-pop, I am your guy. I will continue to provide you with up-to-date K-entertainment news.