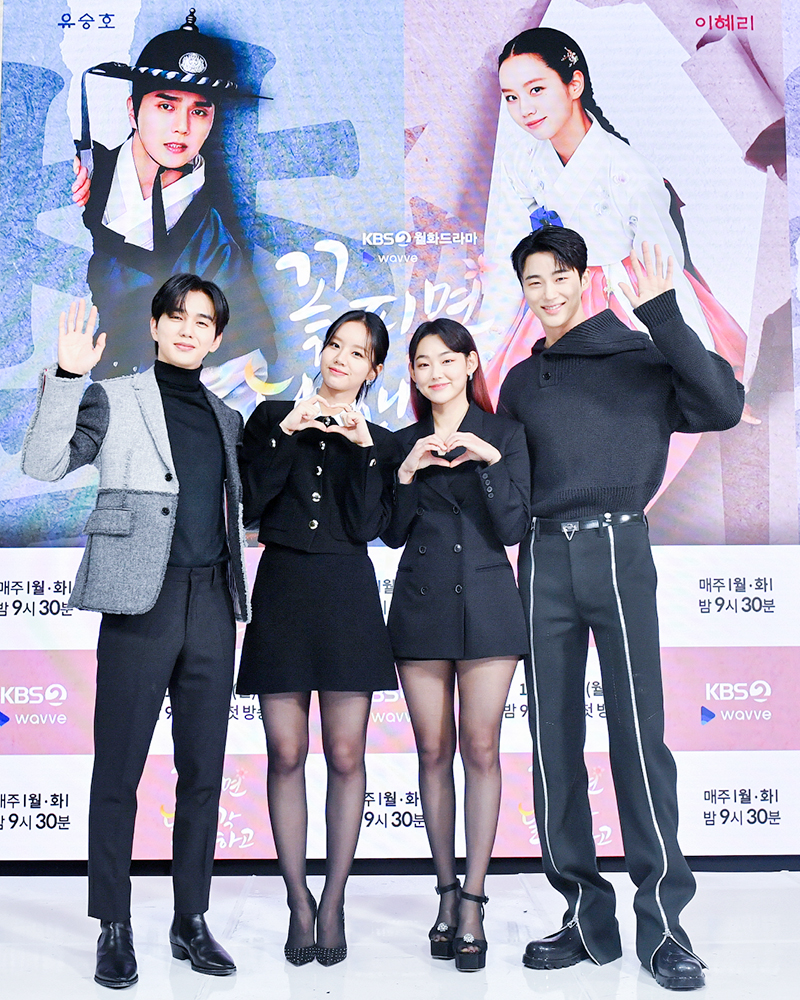 Yoo Seung Ho and Hyeri are ready to amuse viewers with their delightful chemistry.
KBS's new Monday-Tuesday series Moonshine held its online press conference on the 20th. Yoo Seung Ho, Hyeri, Byeon Woo Seok, and Kang Mi Na attended the event.
Set in the time when Prohibition ruled, Moonshine tells the love story of the nation's greatest inspector who lives a very moral life and a struggling aristocrat who illegally makes alcohol to support her family.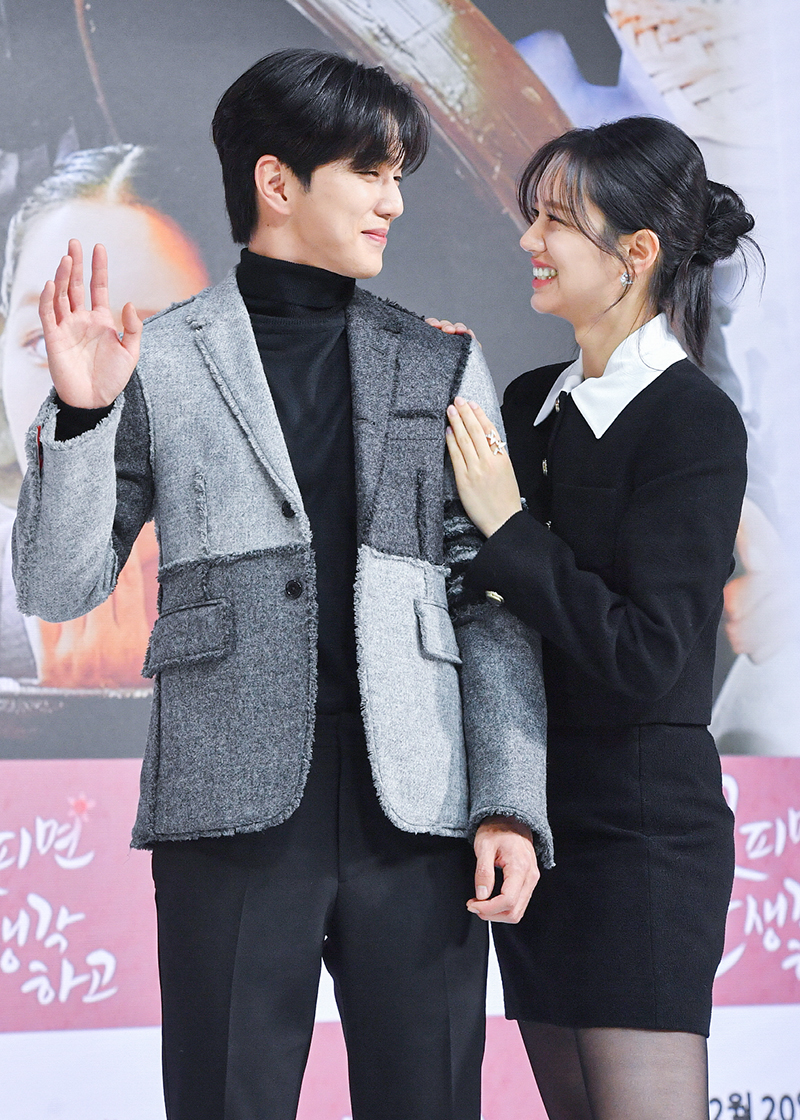 Yoo Seung Ho will star in a historical series for the first time in four years. "There is this unique vibe at the filming sites for historical series. And I like that vibe," he commented. "It's true that there's so much to prepare compared to the modern genres. But because of its charm, I could say that there is this addiction you end up having." The actor then expressed gratitude to his team, saying, "Thanks to the actors and the director, and especially Hyeri, I was able to film well."
Hyeri shared, "When Ro Seo (Hyeri) and Nam Young (Yoo Seung Ho) meet, they start off terribly with an uncomfortable relationship. But the process of getting to know each other is fun." She also thanked her co-star, "He was so considerate. I want to give good scores to our chemistry."
Soon, Yoo Seung Ho and Hyeri gave 93/100 to their chemistry.
Meanwhile, Moonshine will premiere today at 9:30 PM KST.
Source (1)
Translator Kim Hoyeun: If you are a fan of K-drama, K-movie, and K-pop, I am your guy. I will continue to provide you with up-to-date K-entertainment news.