'A Year-End Medley' confirmed its release both in theaters and on the streaming platform TVING next month.
A Year-End Medley centers around the people who visit the hotel Emros with their own stories. And in the hotel, various people start new relationships in their own way.
And the launching trailer released today captures the eyes and ears with the perfect combination of the narration of Han Ji Min, who has turned into a hotel manager, and the jolly New Year's vibe.
The first thing you'll notice is the star-studded cast. First, Han Ji Min plays So Jin, who has a crush on her longtime friend Young Jin, played by Kim Young Kwang. But Young Jin already has a fiance, Young Joo, played by Go Sung Hee. Lee Dong Wook catches the eye as capable hotel's CEO, Yong Jin, while Won Jin Ah takes on the role of Lee Young, a housekeeper who dreams of becoming a musical star.
This isn't the end. Kang Ha Neul turns into Jae Young, a man determined to spend his New Year's at Emros. Moreover, YoonA was cast as Soo Yeon, a hotelier who has pride in herself. Lee Hye Young and Jung Jin Young become Catherine and Sang Kyu, who are each other's first love from 40 years ago. Lastly, there is Lee Kang, played by Seo Kang Joon, a singer who has finally made it after years of obscurity. And next to him is his manager Sang Hoon, played by Lee Kwang Soo, whose contract with Lee Kang is about to expire.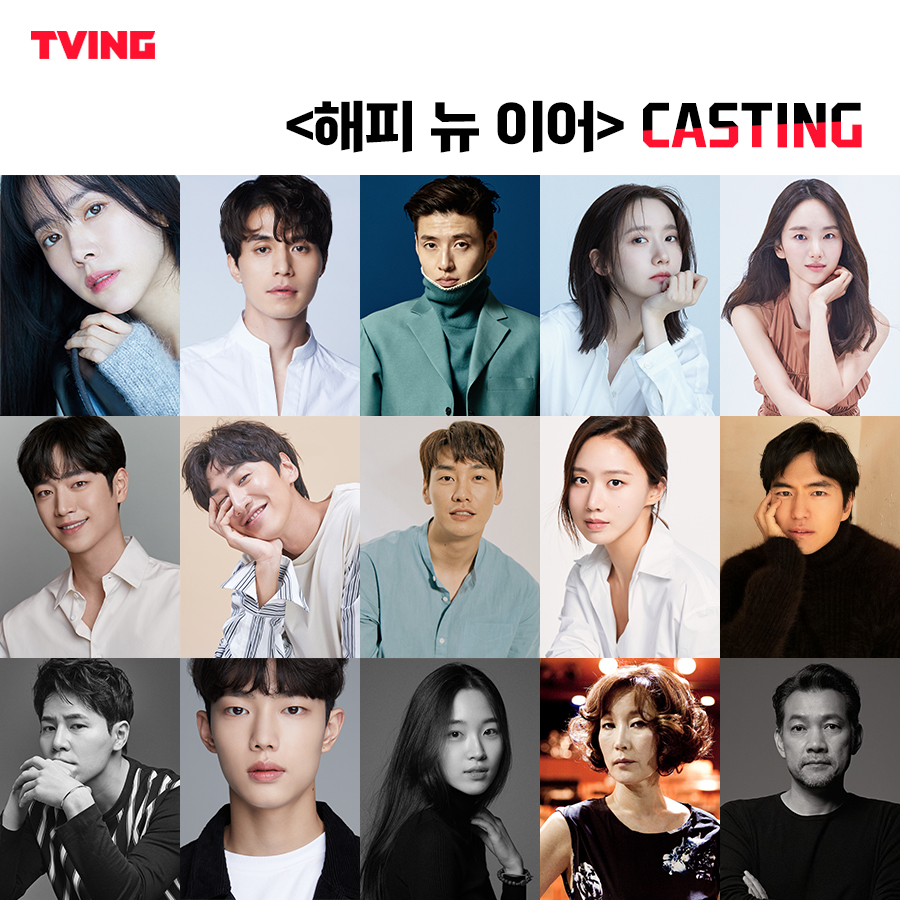 While various stories that will unfold at Hotel Emros stimulate curiosity, the question, "Will a precious relationship come to us at the end of the year?" raises expectations for the sweet romance that'll fill up the screen.
Meanwhile, A Year-End Medley is helmed by My Sassy Girl director Kwang Jae Young, dubbed the "romance legend." Hive Media Corp that produced Deliver Us From Evil and The Man Standing Next will produce the film. This upcoming heart-fluttering romance movie is slated for December release.
Source: CJ ENM, TVING
Translator Kim Hoyeun: If you are a fan of K-drama, K-movie, and K-pop, I am your guy. I will continue to provide you with up-to-date K-entertainment news.