Weki Meki will make their long-awaited comeback with 'I AM ME' and the title song "Siesta."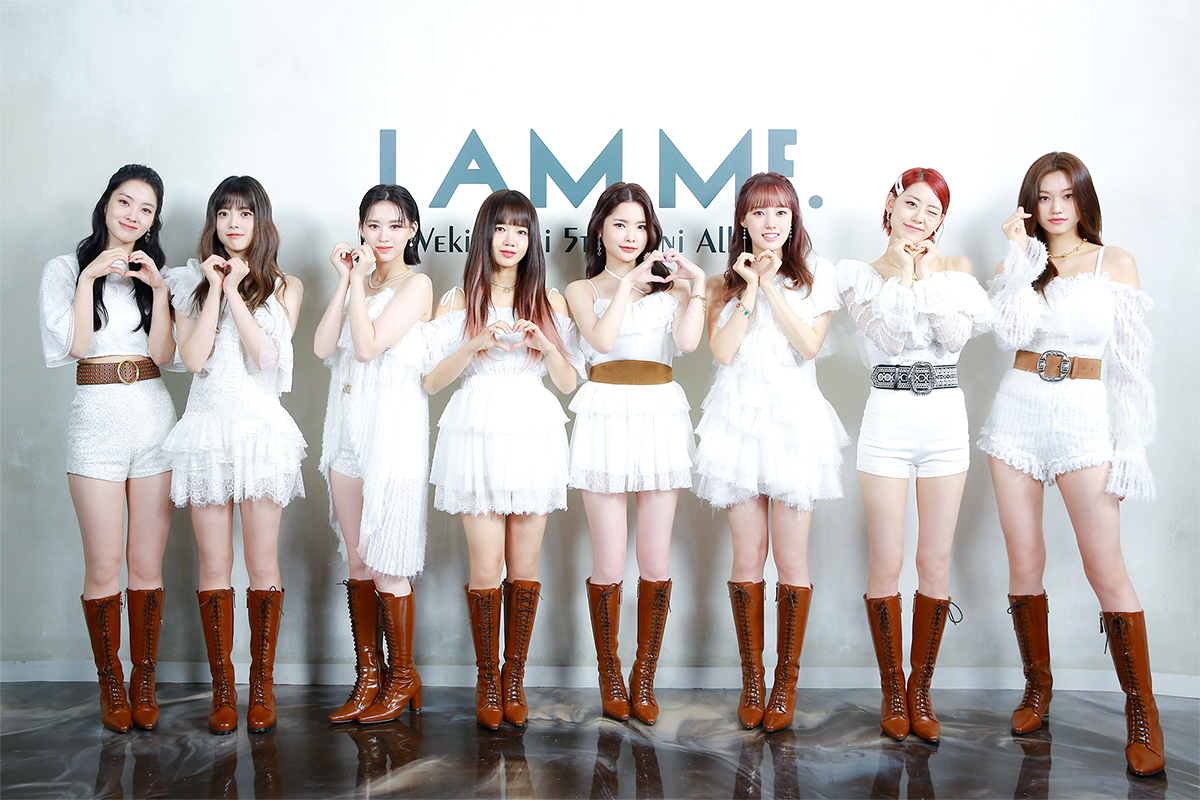 On Thursday, the act held a press conference to talk about various stories about their upcoming smash.
Celebrating their 4th anniversary this year, Weki Meki will reach their turning point with "Siesta." This new album honestly sings about the members' stories as singers and as "me" in their 20s. Doyeon shared, "I think many people will empathize with us because the album tells our honest stories. I want to receive a lot of love."
Since the album centers around their story, members actively took part in album-making. Doyeon took part in the creating overall album concept and planning, while Suyeon wrote the lyrics of 4th and 6th tracks "Sweet Winter" and "One Day."
Sei said, "I think we're in the age that's beautiful but has the most worries. Through this album, we tried to show the hope that we can get through the confusing emotions we experience during our youth."
Weki Meki's new title song, "Siesta," is a pop genre song with elements of electronic and deep house. As "Siesta" has the meaning of napping, the track includes the act's aspirations to take a big leap forward, like how napping adds vitality during the long daytime. Elly commented about the song, "I was surprised during the recording session because the notes were so high. But I'm glad that it came out pretty well."
How have the members grown since their debut? Rina responded, "We've gotten a lot relaxed. All of us are playing our respective roles within the group very well, and our attitude towards the work has changed. If we were terrified and worried at first, we like to challenge ourselves now and try to enjoy the moment."
Meanwhile, Weki Meki's new smash, I AM ME, will be released at 6 PM KST today.
Source (1)