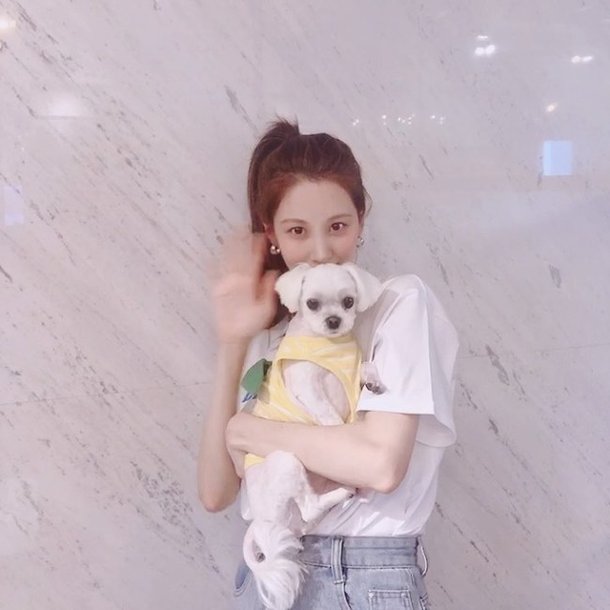 Girls' Generation's Seohyun joined the 'Bye Bye' social movement.
On May 29th, Seohyun posted a picture of herself hugging her dog and waving bye to the camera and wrote, "Hello, this is Seohyun. I was able to join the 'Bye Bye Campaign' thanks to Kim Hyo Jin. The campaign's objective is to say bye to the culture of buying pets. I hope many people get to know about the campaign so that every dog in the shelters can become happy."
Seohyun also tagged her band mate Taeyeon and actress Yoon Ji Won to join the movement with her.
Source (1)