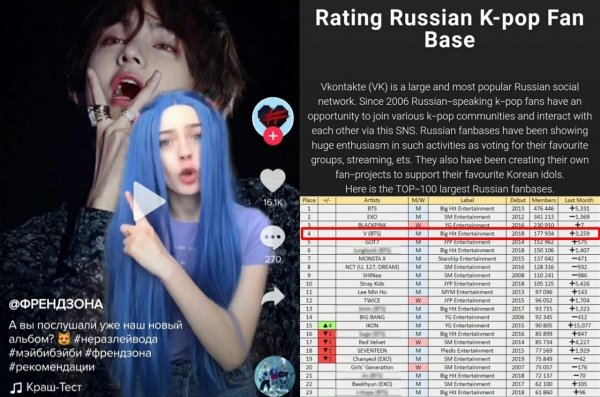 It has been reported that BTS V appeared in popular Russian group Frendzona's new song.
Frendzona's Mabybaby uploaded a TikTok video introducing the viewers to the group's new song. According to this video, BTS V's name appears in the lyrics, "I'm not Zendaya but you ain't Taehyung."
V's name appearing in Frendzona's song shows the huge fan base V has in Russia as well.
According to Deer Zone, the largest K-Pop community in Russia, BTS is the most popular group in Russia. And from the members, V has the highest ranking among K-Pop artists in Russia.
Source (1)