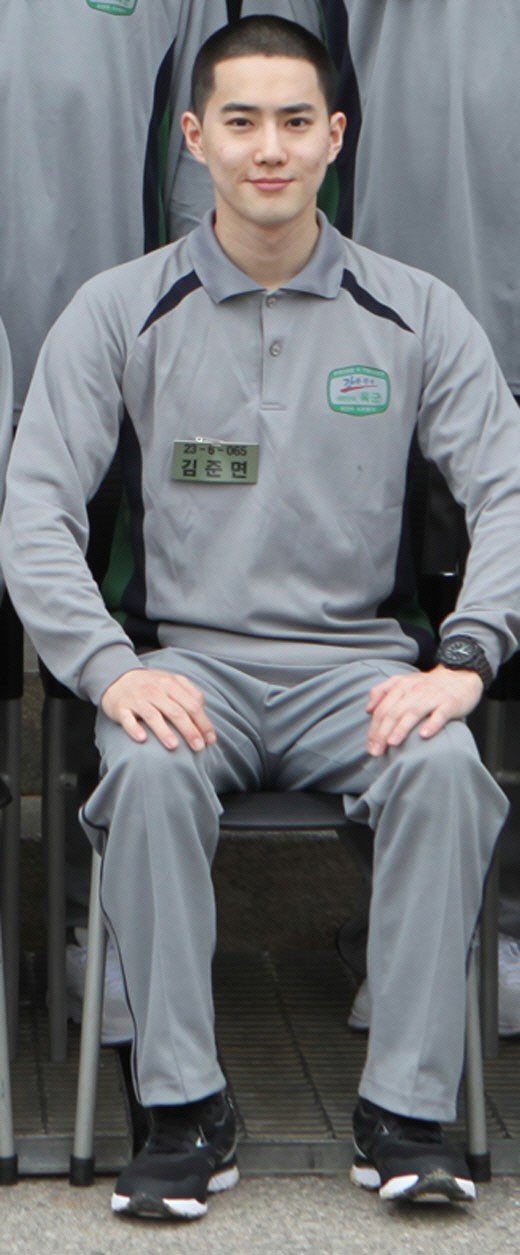 EXO Suho's first look in the army training center was revealed.
On May 19th, ATC's official website posted a photo of the new enlisting soldiers including Suho.
The picture showed Suho sitting and smiling slightly for the camera with a name tag that reads, "Kim Joon Myun."
Suho enlisted in the army on May 14th and he will be appointed as a public service worker after completing four weeks of training.
Source (1)