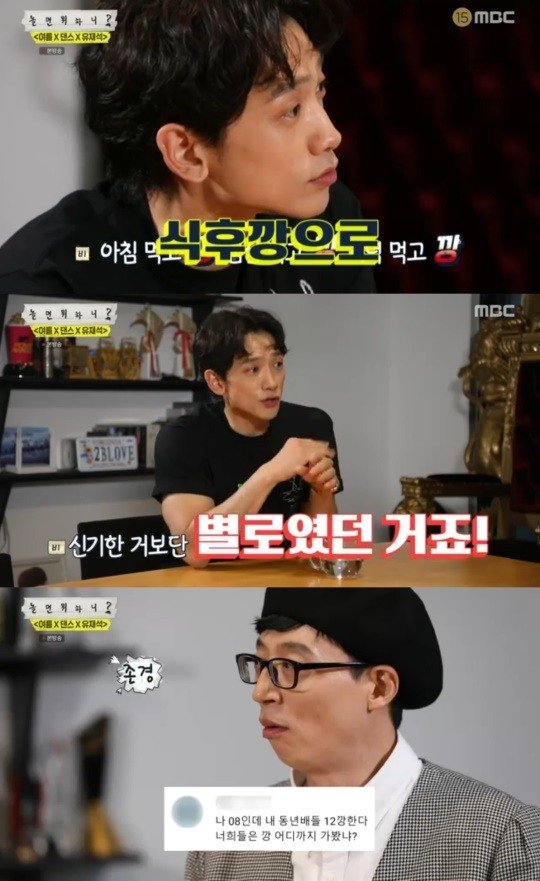 Rain has been receiving the spotlight recently for his past performances of his song "GANG." The viral videos have been going around the internet making viewers laugh with Rain's enthusiastic expressions and dance moves. 
And on May 16th, Rain appeared on MBC's Hangout with Yoo to finally share how he feels about the new viral trend.
Yoo Jae Suk asked him, "When I saw 'GANG' at the time, I thought it was cool. Why do you think you're getting this kind of reaction?"
And Rain confessed, "I don't think people found it cool. I think it was just bad. These days, it's tacky to look at the camera and dance or dance too well. I realized that after 'GANG.'"
The artist also added, "I saw a comment that said the person did 'GANG' 12 times in one day. The comments on my video are funnier than variety shows these days. I want people to enjoy it.
During the episode, Rain also showed off a few moves from his past popular songs. Check it out here!
Source (1)