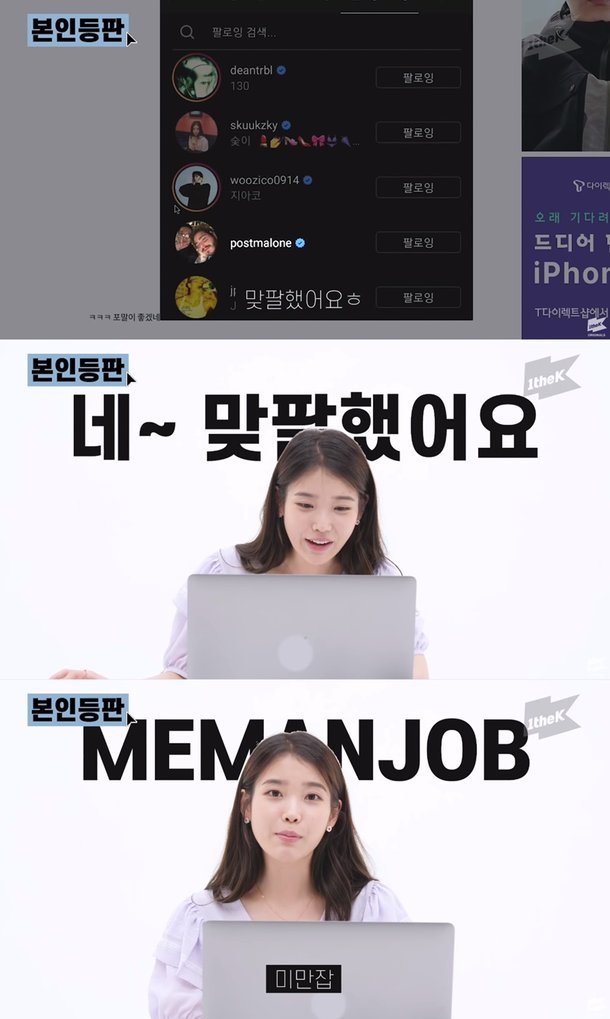 On May 12th, 1theK Originals uploaded a new video of their Look Me Up series starring IU.
In the video, IU revealed why she ended up following back Post Malone on Instagram.
She shared, "I had heard that Post Malone followed me, but I forgot about it. My little brother is studying in the US. I asked him who the top artist in the US is these days, and he told me that Post Malone is the best."
IU continued to share, "So I told him that Post Malone followed me, and my brother went crazy. I wanted to show off a little, so I followed him back while my brother was watching me."
Watch the full episode below to hear the full story and learn about IU's experience collaborating with BTS Suga.
Source (1)