Euna Kim announced the disbandment of KHAN through her Instagram.
When asked by a fan about KHAN's comeback and solo activities, the rapper responded by stating that the group had disbanded.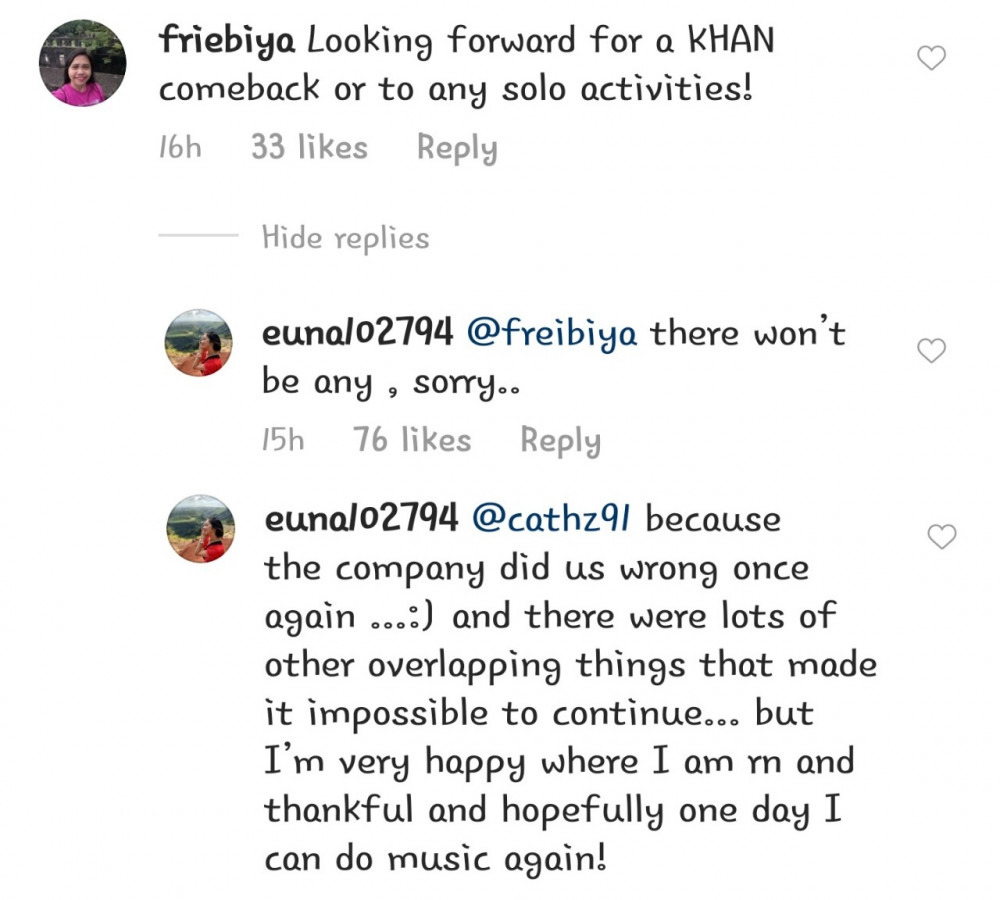 KHAN was a group of two girls, Euna Kim and Minju, that debuted on May 23, 2018 under Maroo Entertainment. The two girls had formerly been members of The Ark. Because the girls haven't been nor will be releasing anything more in the future, this disbandment means that they will be disbanding with only one single = "I'm Your Girl".
Check out the music video below:
Source (1).