Fans have been expressing their anger at KBS after their mistreatment towards A Pink during the 'KBS Gayo Daechukje'. The girls' performance was cut off before they could even finish, which caused them to be unable to perform their outro. Fans have been speaking for the group through the #JusticeForAPink, which is currently trending number three worldwide.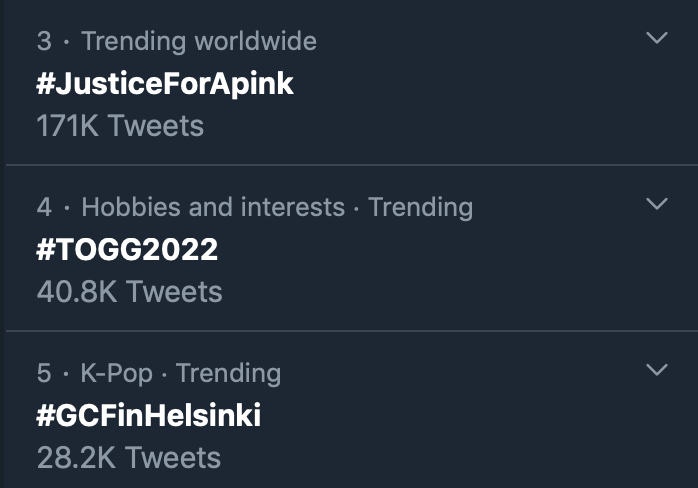 we've never seen apink in this state before wtf look how confused and upset they were whats more heartbreaking is eunji still bowed to thank the audience despite being treated like this kbs is so shameless give us your apology!!!!!! #JusticeForApink pic.twitter.com/QO8jwKgeWN

— 멍댕댕🤍 (@meongislife) December 27, 2019
kbs had the audacity to cut their performance..no notice… a 9 year old group… they didnt practice so hard for you to cut them off like this#가요대축제_해명해#JusticeForApink pic.twitter.com/ikOCiPaaSX

— 두유 SOY 🌿 (@soyjinnie) December 27, 2019
A Pink member Naeun posted the outro that they were unable to perform on her personal Instagram for her fans, and also posted a long caption explaining the reason as to why she posted the video.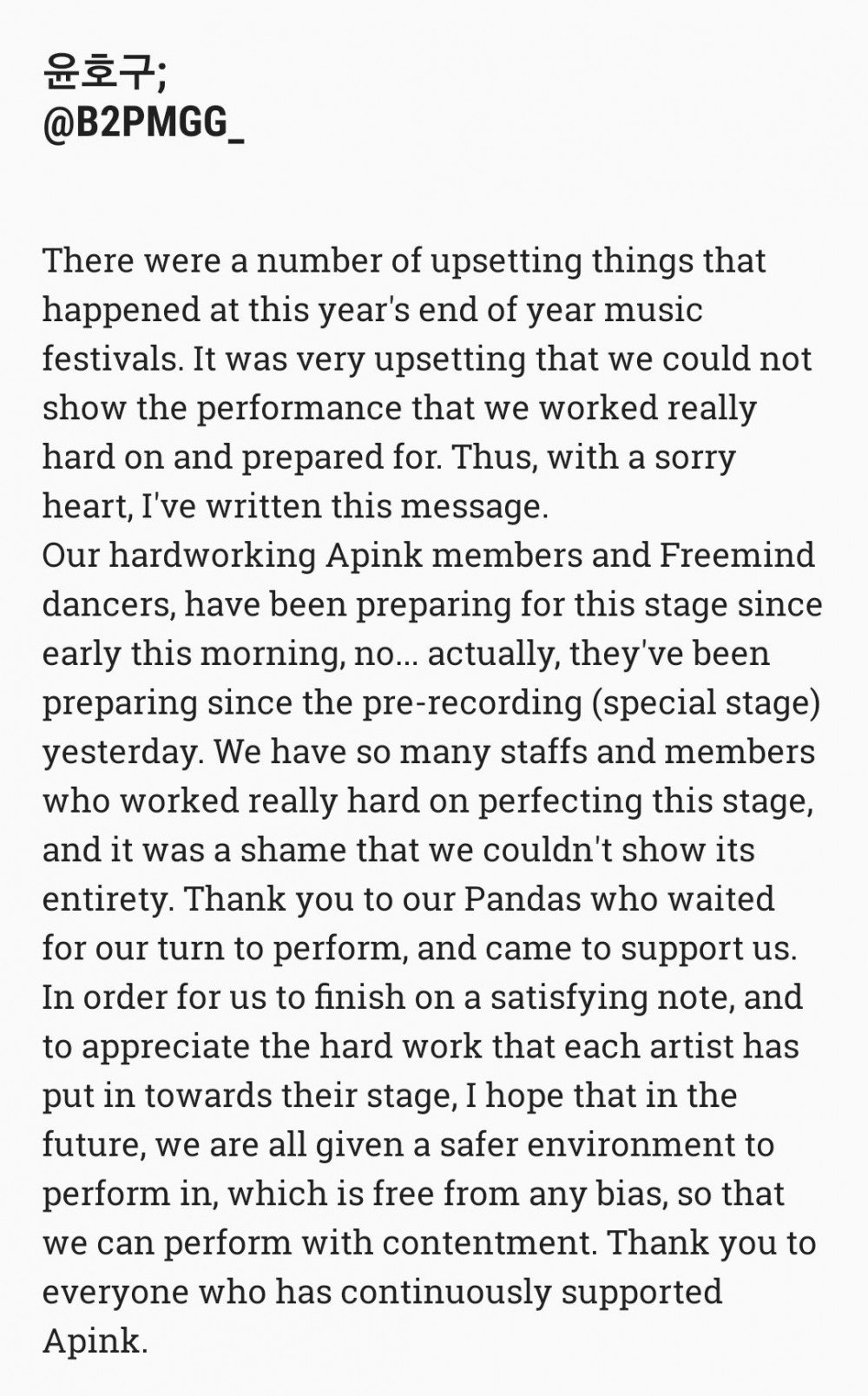 Another member of the group Chorong was seen on a recent V Live with puffy eyes, leading many fans to believe that she had been crying.
She was crying😭#JusticeForApink #가요대축제_해명해 pic.twitter.com/5ryg1m922I

— Yara🍈 (@tiarahfdz) December 27, 2019
Hoping for a sincere apology from KBS to these hardworking girls.