Details of Red Velvet Wendy's recent accident on the '2019 SBS Gayo Daejun' stage was revealed by Dispatch.
Dispatch had been with field staff that participated in the event on the 25th, and an official who had witnessed Wendy's accident talked about it in detail.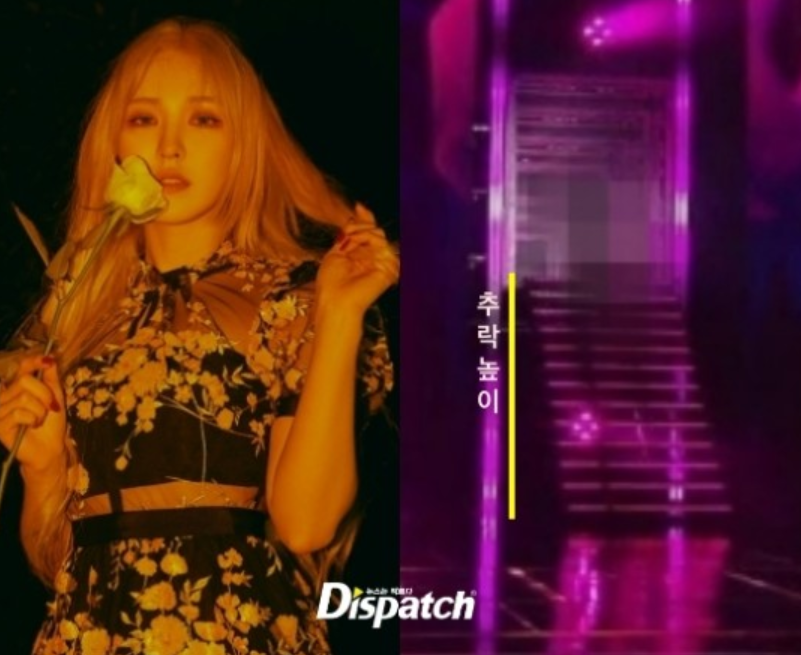 The witness stated, "Wendy conducted her first rehearsal at 11:00am on the 25th on the main stage for her Aladdin OST "Speechless" sound test. The sound test went smoothly. The accident happened later during further rehearsals."
"Wendy climbed the second floor tunnel and prepared to walk down the stairs as prepared but the lift didn't go up. At that moment, she lost her balance and fell 2.5 meters down to the stage in a defenseless state. The two-story tunnel was dark and cramped. The stair lift wasn't ready when Wendy was rehearsing. We could've prevented the accident by just having marking tape at that location. The accident scene turned into chaos. Immediately after the accident, Wendy was taken to the emergency room by ambulance as Red Velvet members looked on shocked by the news of Wendy's injury. Because of Wendy's absence, she wasn't able to participate in the pre-recording or the main broadcast. After the accident, several groups went up to the second floor tunnel. After news of the accident spread, everyone had to perform with deep anxiety."
Wendy suffered a fracture in her right pelvis and wrist, cracked her right cheekbone, and multiple bruises all over her body. She is expected to take months to recover, and will be inactive for the time being. In the meantime, Red Velvet is to perform without Wendy for future promotions.
SBS is undergoing criticism from netizens all around for its sloppy stage production every year. Wendy's accident and SBS' insensitivity towards it – they only gave a brief apology and moved forward with the braodacast – has heightened the criticism.
We sincerely hope Wendy is okay, and we wish for a speedy recovery.