On November 27th, actor Kim Woo Bin announced his first solo fan meeting since his recovery and return to the entertainment industry.
Kim Woo Bin first made a public appearance since his recovery on November 21st at the '40th Blue Dragon Film Awards', greeting everyone with a healthy, big smile.
SidusHQ, Kim Woo Bin's label, stated that the actor's upcoming solo fan meeting '2019 Kim Woo Bin – Thank You' will take place on December 8th at the SMTOWN Theater. The solo fan meeting will be held in order for Kim Woo Bin to be able to catch up with his fans, and for him to be able to express his gratitude for their well wishes and prayers for his recovery that were sent to him the past three years.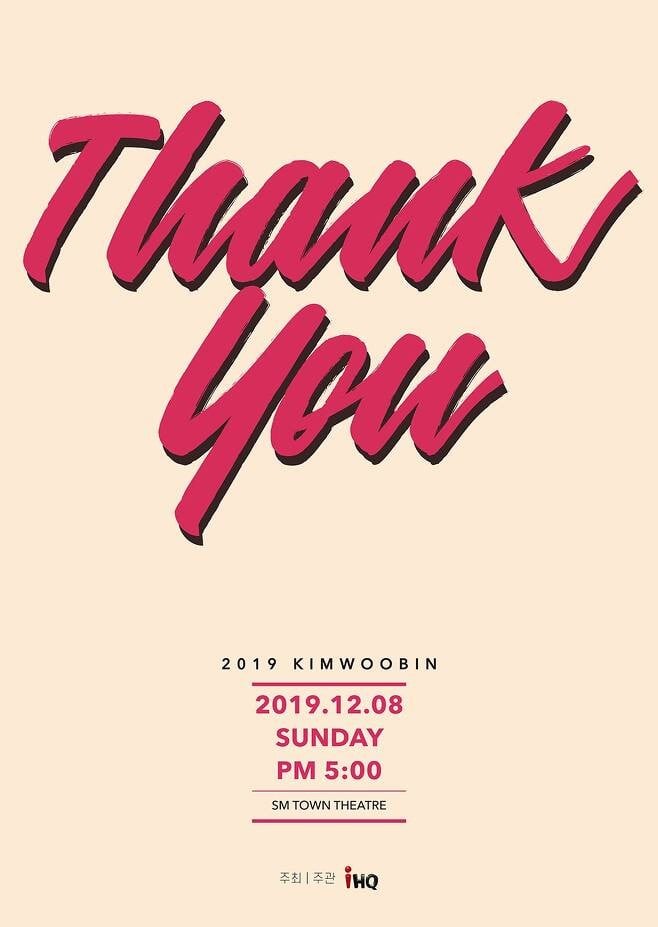 Be sure to stay tuned for more updates!