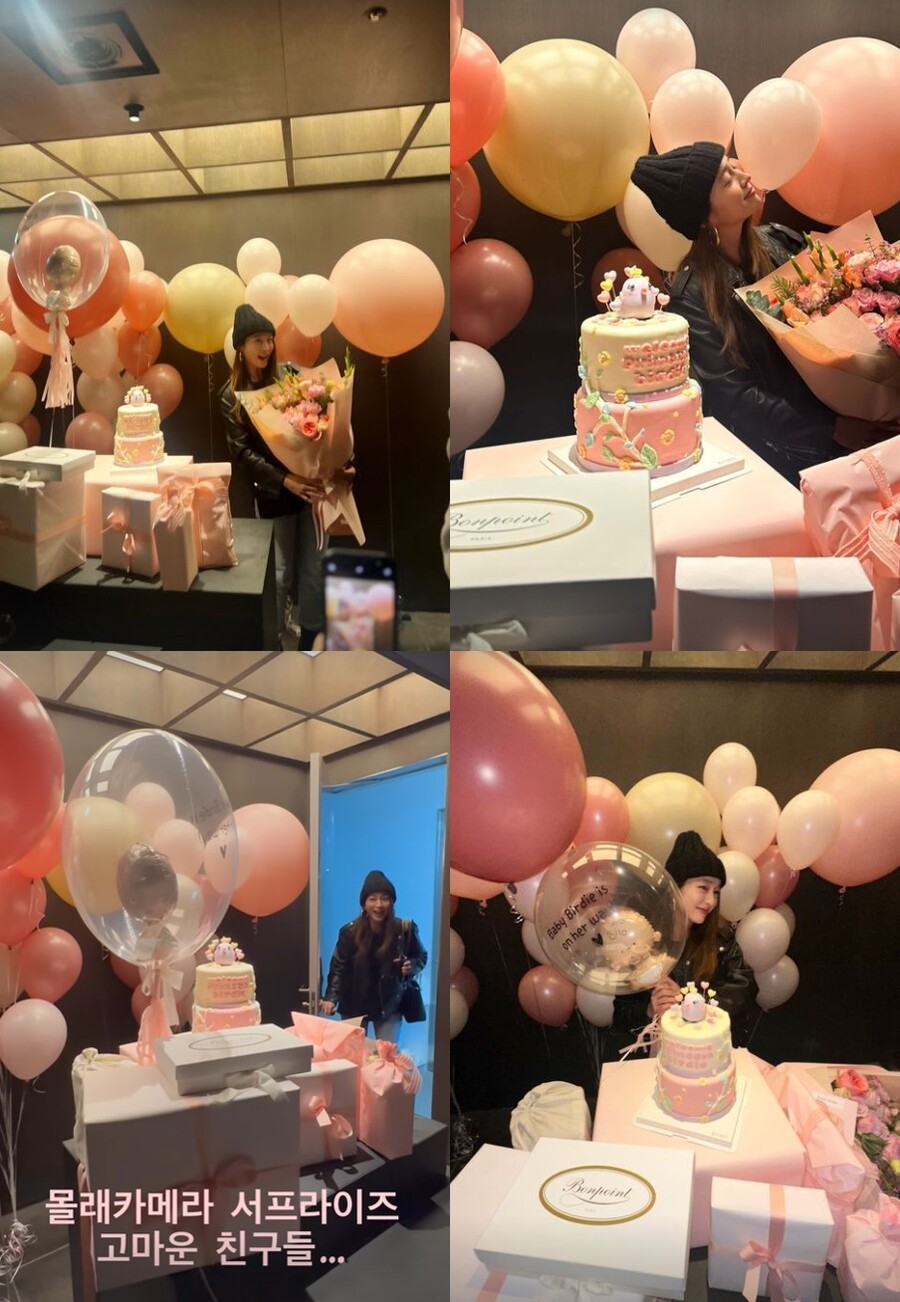 Lee Min Jung has revealed the gender of her new baby.
On November 7th, the actress shared a video and several photos on her Instagram with the caption that reads, "Thank you all for the surprise event." The shared photos capture her surprised expression upon seeing colorful balloons and a beautiful cake when she opened the door. Although looking a bit confused, she couldn't hide the bright smile on her face.
The images suggest that the baby shower was prepared to celebrate the expected arrival of the actress' second child. The pink-colored decorations and the phrase 'Welcome princess birdie' on the cake hinted at the baby's gender.
Lee Min Jung married Lee Byung Hun in 2013. Two years later, in March, they welcomed a baby boy into the world. In August of last year, the actress announced her second pregnancy.
Source (1)