Several well-known celebrities have come forward to share their experiences of being victims of scams. From fraudulent investments to fake casting opportunities, these stories shed light on the vulnerabilities even the rich and famous can face. Let's explore the stories of these celebrities who have courageously shared their experiences with various frauds.
BLACKPINK's Lisa
In 2020, BLACKPINK's Lisa revealed that she had been conned out of approximately 1 billion KRW ($800,000) by her former manager, known as A. A took advantage of their close relationship with Lisa to deceive her by pretending to help her with real estate-related issues, only to squander it on gambling. Following this incident, A was reportedly dismissed from his position.
>> BLACKPINK's Lisa Purchases a $6 Million House Property in Seoul
IU
IU shared her own experiences with fake casting offers during her guest appearance on the KBS2 show Happy Together 3. She revealed, "I've had a similar experience to Soon Shin from the drama You Are the Best," and explained how certain talent agencies had demanded money in exchange for appearances in TV programs. "They typically ask for around 3 million won ($3,000) and promise to get you some extra roles in return for the money," she explained, highlighting the prevalence of such practices in the South Korean entertainment industry.
Choo Sung Hoon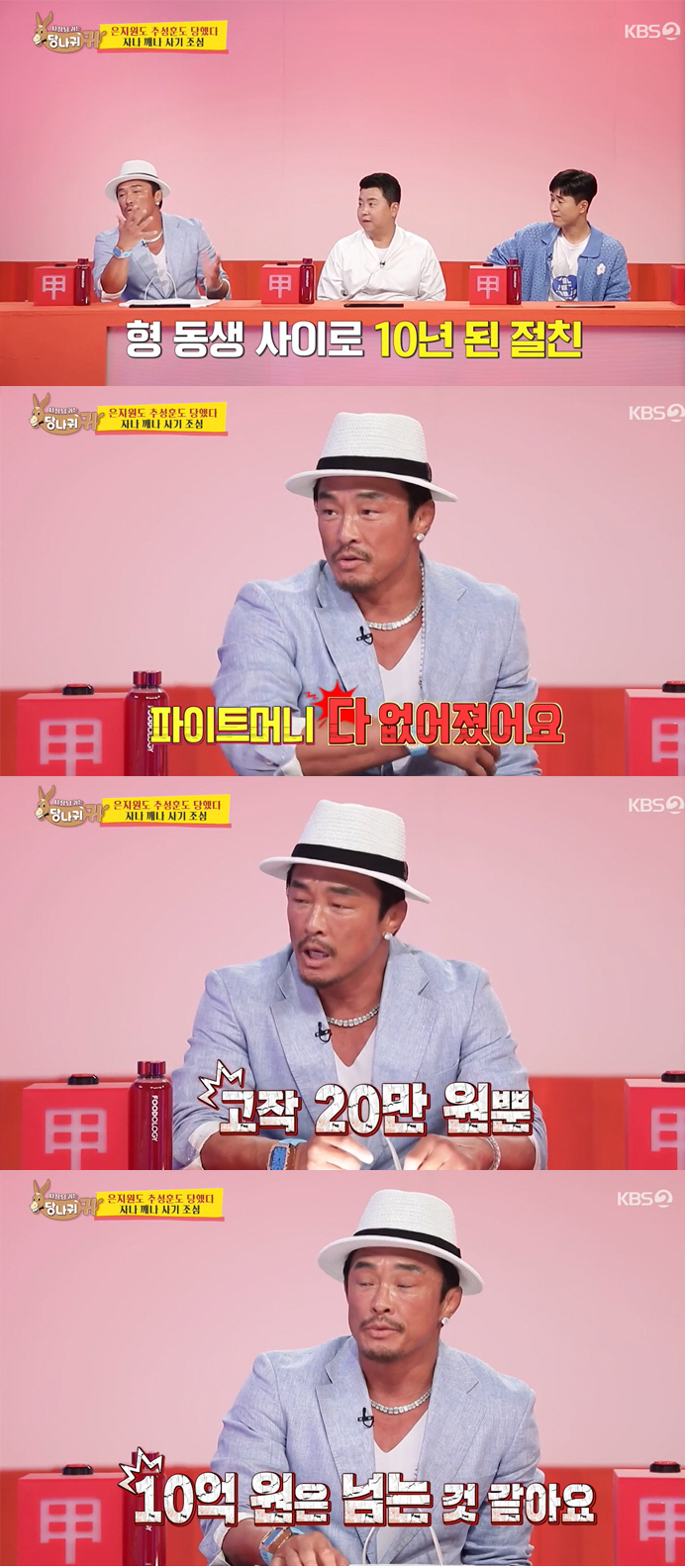 Choo Sung Hoon, also known as Yoshihiro Akiyama, shared his experience of being scammed by a close friend. He said, "I trusted a friend I had known for over 10 years and handed him control of my finances since he was my manager at the time. However, that 'friend' ended up taking all the money I had saved over six years. When I checked my bank account to buy a house for my mother, there was only 200,000 won ($200) left."
Kim Jong Min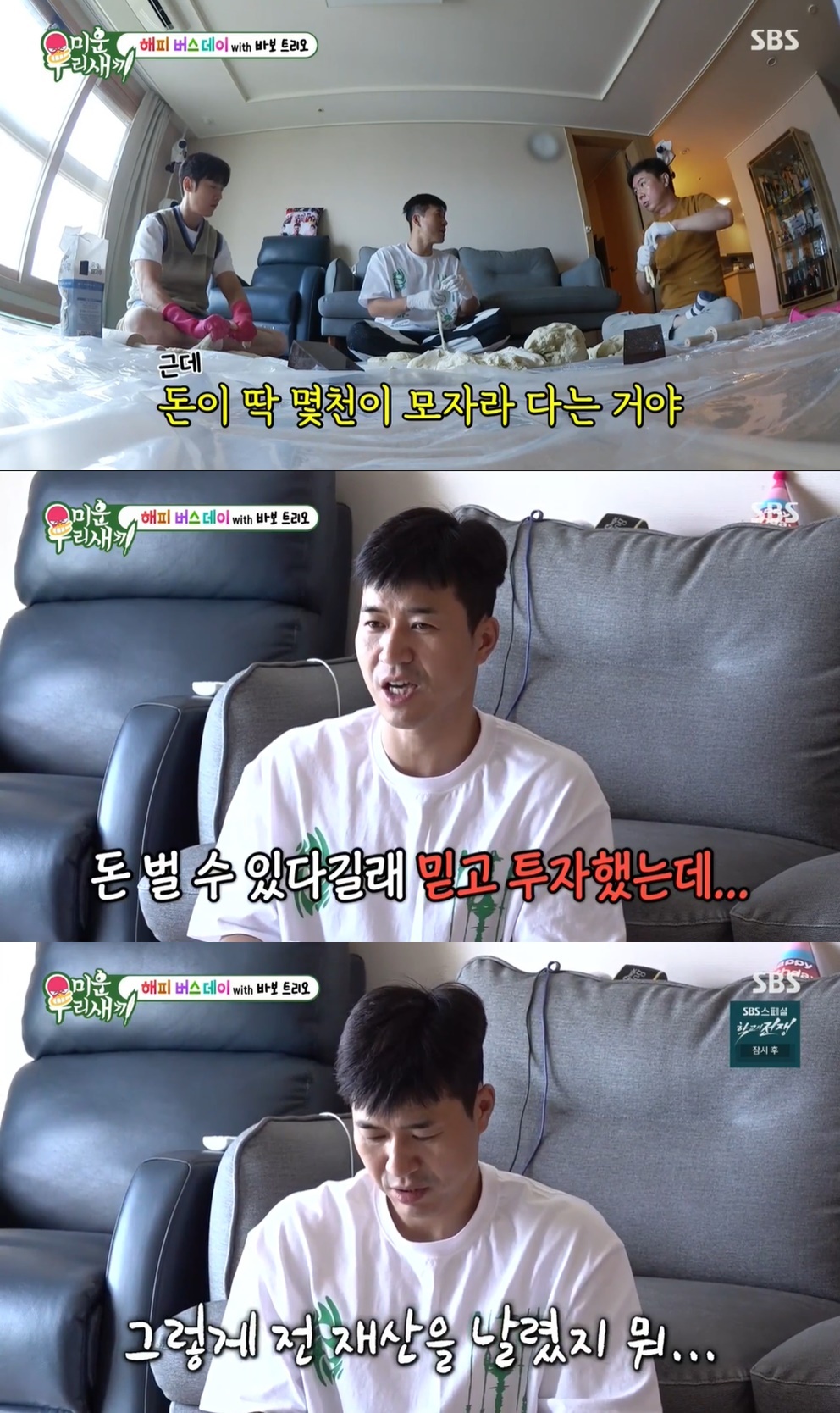 In an October 22nd episode of My Little Old Boy, Kim Jong Min opened up about his experience of getting scammed. He said, "I've been scammed many times in the past. I had a friend who was involved in supplying alcohol to the U.S. military base. He suggested we go into business together supplying a type of tequila with a worm inside. He said we needed just a few thousand more dollars, and that was my entire savings. I trusted him and invested, but suddenly, he cut off all contact, and that's how I lost my entire savings."
He also mentioned that he continued to fall victim to scams even after that. He confessed, "It's really strange; whenever I had some money, I would either invest it in a failing business or get scammed. Now, I've finally started saving money."
Jung Woo Sung
In 2016, Jung Woo Sung was tricked by a famous TV writer and lost a whopping 4.6 billion KRW ($3.9 million). Although this incident occurred seven years ago, it garnered significant attention due to the substantial amount of money involved.
The TV writer reportedly deceived him into investing in a fake private equity fund she had created, using her reputation as a renowned screenplay writer with a long history of successful dramas dating back to the 1990s. In September of last year, she was convicted of violating the Specific Economic Crimes Aggravated Punishment Act and sentenced to seven years in prison.
A journalist who appeared on a Channel A show disclosed that even other reporters had been deceived by the writer's lies and that one of his colleagues tragically passed due to stress after investing 500 million won ($368,000) in the same fake scheme.
Shinhwa's Lee Min Woo
Lee Min Woo shared his story on a different Channel A show and explained how he was defrauded by a trusted friend. He said, "I didn't get scammed by a stranger, but by someone I trusted. They didn't just rip me off financially; they messed with my head big time. Looking back, it's clear they were after my money, planning it all out. They practically cleaned me out, and the worst part is, this was someone my sister and I both knew."
Lee Min Woo's sister, Lee Young Mi, also appeared on the show and revealed that the person who scammed them had been their friend of 20 years. She admitted, "I only found out about my brother being scammed two years later. For three years, this person exploited his vulnerabilities," and revealed that this experience left him suffering from post-traumatic stress disorder.
Female fencing silver medalist Nam Hyun Hee
The renowned 42-year-old former female fencing silver medalist, Nam Hyun Hee, may not have been conned out of money, but she was on the brink of marrying a complete fraud.
The female athlete found herself entangled in controversies following her much-talked-about engagement to a 27-year-old woman, Jeon Cheong Jo. What began as a joyful announcement of their upcoming marriage quickly morphed into a convoluted narrative filled with gender identity debates, fraud allegations, and even stalking and child abuse accusations.
Jeon Cheon Jo faced multiple allegations and accusations after becoming known as Nam Hyun Hee's fiancée. The initial shockwave came when Kim Min Seok, a Seoul Gangseo District Council member, reported Jeon to the police on charges of fraud and attempted fraud, based on a tip that she had induced someone to obtain loans through a loan brokerage platform. As the investigation progressed, further revelations came to light, with Jeon being accused of taking 110 million won ($81,054) under the pretext of investment in a Chinese business and 20 million won ($14,866) for an app development investment. The fraud allegations involving Jeon are currently under joint investigation by the Songpa Police Station in Seoul.
The case took an even darker turn when Nam revealed that Jeon had manipulated her with "fake pregnancy tests." She explained that she thought she was pregnant when she saw two lines on the tests she provided, as Jeon insisted that she had undergone gender transition surgery to become a man and had received a testicle transplant. However, during a police identity check, Jeon was confirmed as female.
It was also revealed that Jeon had allegedly stalked Nam's mother and engaged in child abuse against Nam's nephew. Fast forward to October 31st, Jeon went under arrest on multiple charges and is currently under investigation by the police.
Park Soo Hong
Park Soo Hong has taken legal action against his elder brother, whom he had trusted for over 30 years. The allegations involve the suspected unauthorized use of Park's earnings, appearance fees, and contractual payments, amounting to an estimated 11.6 billion won (equivalent to $8.6 million). To recover the embezzled funds, Park Soo Hong filed charges against his elder brother and initiated a civil lawsuit.
The situation took a significant turn in September 2022 when his brother was arrested. During the investigation, prosecutors discovered a range of financial misconduct, including an unauthorized withdrawal of approximately 1.1 billion won ($819,583) from Park's bank account for real estate purchases, 90 million won ($67,056) used for unknown purposes, 90 million won ($67,056) charged on Park's agency's credit card, a 2.9 billion won ($2.1 million) loan taken out under Park's name, and 1.9 billion won ($1.4 million) obtained through fraudulent employee registrations and salary transfers via his management company.
Park's brother was released from custody in April after his detention period expired. Since then, he has been undergoing legal proceedings outside of custody, alongside his wife. The next court hearing is scheduled for December 1st, marking an important chapter in this complex family dispute that has garnered significant public attention.
Dex
Former military personnel and TV personality Dex has revealed that he fell victim to a housing lease scam. On the 6th, a video titled "Dex's Inner Thoughts" was posted on the YouTube channel "Insaeng84."
In this video, webtoon artist Gian84 visited Dex's house. He asked, "You mentioned you fell victim to a housing lease scam." Dex responded, "This house is the one, I deposited over 200 million won ($150,000), but…"
Dex elaborated on the situation, revealing that the property he believed he had leased was not owned by the person who posed as the landlord. When he checked the property registry, he found that a different individual was registered as the owner. He recounted that the so-called landlord had simply lent his name due to urgent financial needs. Notably, this person was one of the individuals featured in the "fake lease" scandal that made headlines last year.
Fortunately, Dex had signed an insurance policy with the Korea Housing & Urban Guarantee Corporation when he leased the house. However, the extent of the damages would depend on whether the insurance would cover the situation. The guarantee limit is crucial in this scenario. A legal expert stated, "Dex's insurance limit fortunately covers 100 percent of the deposit." And he added, "While it's still uncertain, the ultimate result might involve minimal to no loss."