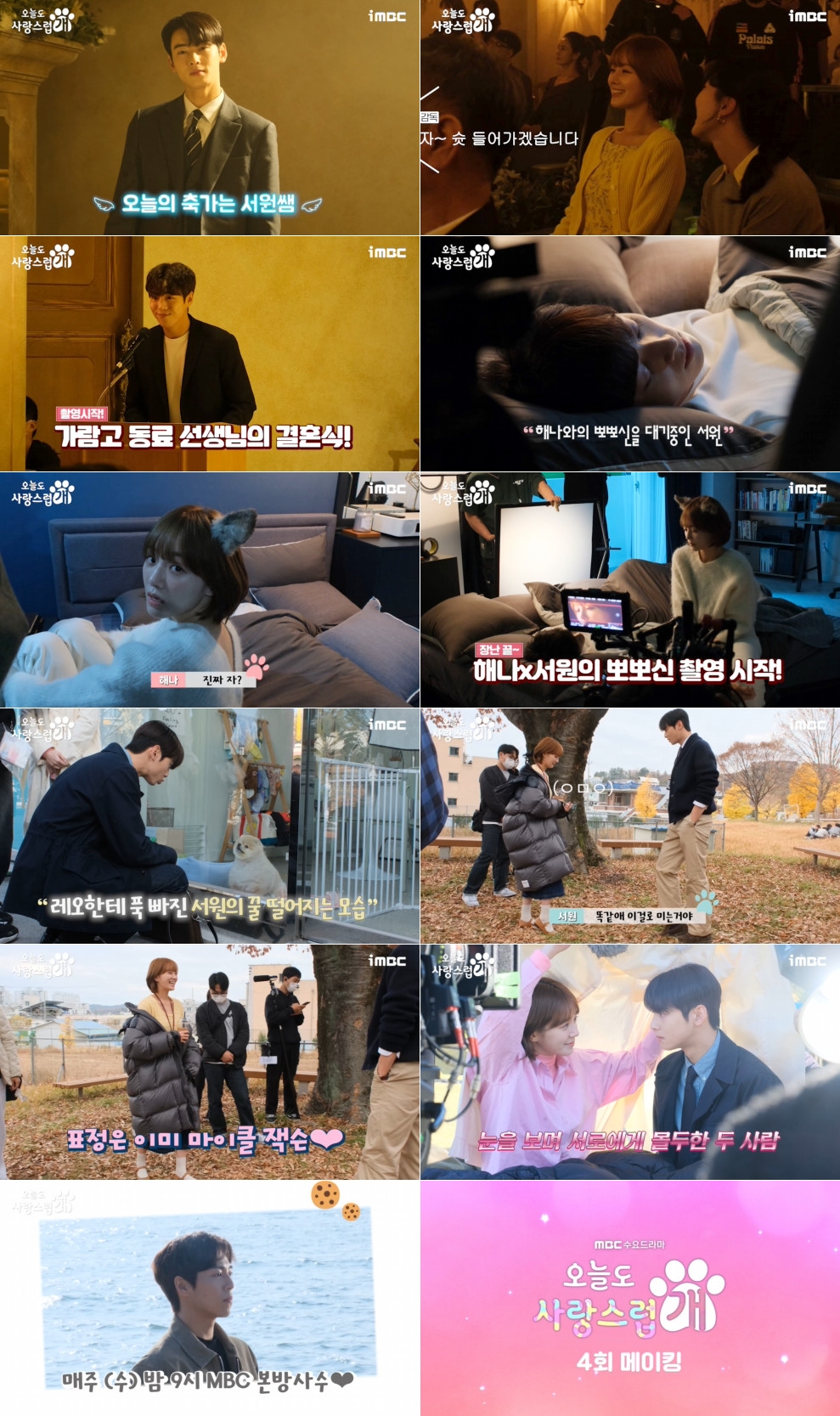 MBC has released the behind-the-scenes video for the fourth episode of A Good Day to Be a Dog.
In episode 4, Jin Seo Won (played by Cha Eun Woo) and Han Hae Na (Park Kyu Young) grow closer as they share their secrets, while Lee Bo Gyeom (Lee Hyun Woo) keeps a watchful eye on the two.
What particularly garnered attention was Hae Na's comforting words, which melted Seo Won's heart, and the sweet moment when the two locked eyes.
The behind-the-scenes video of the fourth episode captures the realistic chemistry between Cha Eun Woo, Park Gyu Young, and Lee Hyun Woo. In the clip, Cha Eun Woo gets ready to film the scene where he sings a song at a wedding. Before the camera rolls, he shares words of encouragement with the staff members, saying, "Thank you for your hard work late into the night. We got this." Hearing his words, they respond with cheers and applause. After lightening the mood, the actor delivers a sweet rendition of the song "Like a Child" by Kim Dong Ryul, which went viral after the broadcast.
The exciting footage of the Hae Na's kiss scene is also revealed. During the scene, Park Gyu Young, wearing a dog-ear-shaped headband, playfully comments, "Are you really asleep?" to Eun Woo with his eyes closed.
Lastly, the ending scene captures the viewers' attention as Eun Woo and Gyu Young engage in discussions with director Kim Dae Woong regarding the finer details of the scene.
>> Cha Eun Woo Sizzles and Soars in Captivating 'W Korea' Editorial
Source (1)