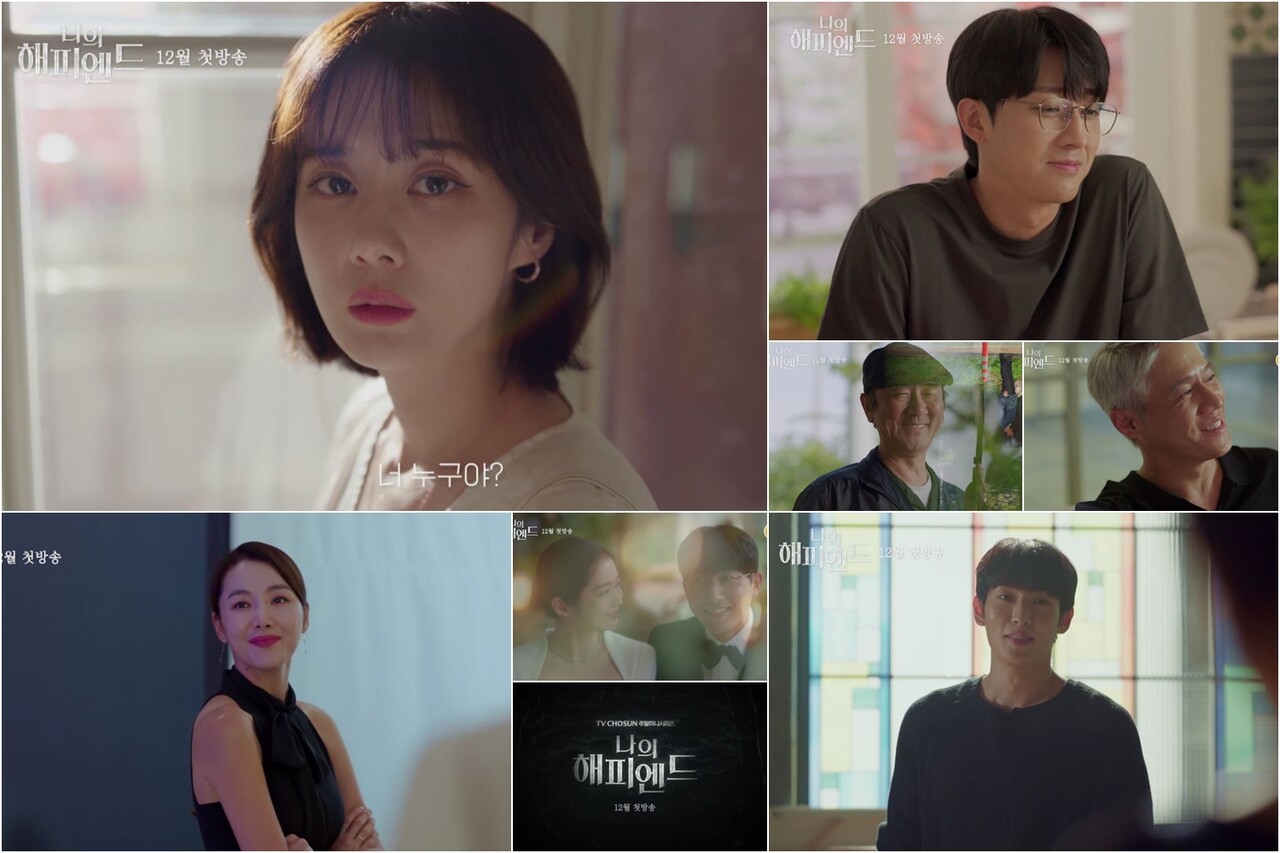 My Happy End, the upcoming weekend mini-series on TV Chosun, just unveiled its first teaser, and the suspense is almost palpable.
Slated to premiere this December, My Happy End serves up a psychological thriller drama that follows a woman relentlessly pursuing success but is confronted with shocking truths about the betrayal of those she trusted.
Directed by Jo Su Won, the creative mind behind smash hits like I Can Hear Your Voice and Pinocchio, the series further elevates expectations. Moreover, the drama boasts an impressive cast, including Jang Na Ra, Son Ho Jun, and So Yi Hyun. This is also a reuion of Jang Na Ra and Son Ho Jun, the stars of hit 2017 drama Confession Couple.
The recently released teaser for My Happy End ratchets up the tension in an electrifying way. It opens with Seo Jae Won (Jang Na Ra) leaning against a wall while majestic string instruments play in the background.
The teaser then shifts to show the happy marital life of Seo Jae Won and Heo Sun Young (Son Ho Jun) which starts with a blissful wedding. Quickly following are scenes with Kwon Yoon Jin (So Yi Hyun), engrossed in her artwork, and Seo Chang Seok (Kim Hong Pa with smiles. In contrast, the face Heo Sun Young makes in his office contrasts significantly with the earlier joy, even exuding solemnity.
The atmosphere takes a sudden turn when time appears to reverse after someone plunges into the water, drowning and then resurfacing. The teaser concludes with a drastic shift in Seo Jae Won's tone as she quietly murmurs, "Who are you?"
The production team conveyed, "Through this first teaser, we wanted to give viewers a taste of My Happy End's unique take on the human psychological thriller genre. Expect a show that will capitalize on the cast's solid acting prowess and inventive direction to bring forth an unparalleled psychological thriller."
Source (1)