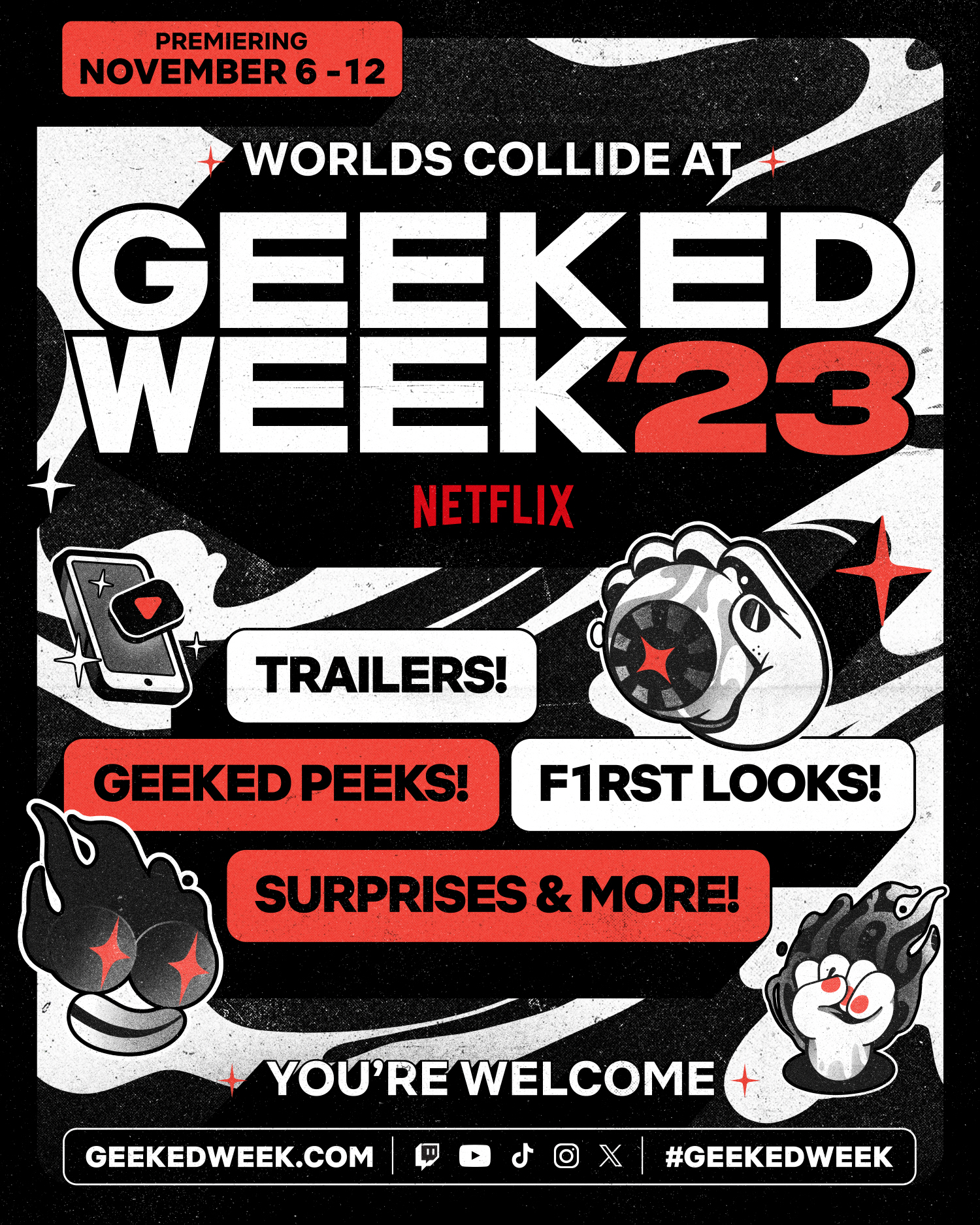 Netflix's Geeked, the hub for all things sci-fi, fantasy, horror, and more, is making its triumphant return with the third edition of Geeked Week.
Geeked Week, the online event that promises a week full of surprises, is set to run from November 6th to November 12th. This exciting event will not only unveil exclusive peeks at fan-favorite series, movies, animations, and games but also deliver news, first looks, behind-the-scenes stories, and plenty of cool merchandise.
In the teaser released today, viewers got a taste of the thrilling highlights from diverse upcoming releases, including highly anticipated Sweet Home Season 2 and Gyeongseong Creatures.
GeekedWeek.com is where fans can expect new announcements, updates and news about popular Netflix content. You can also find this information on YouTube, X, Twitch, Facebook, and TikTok.
Source: Netflix