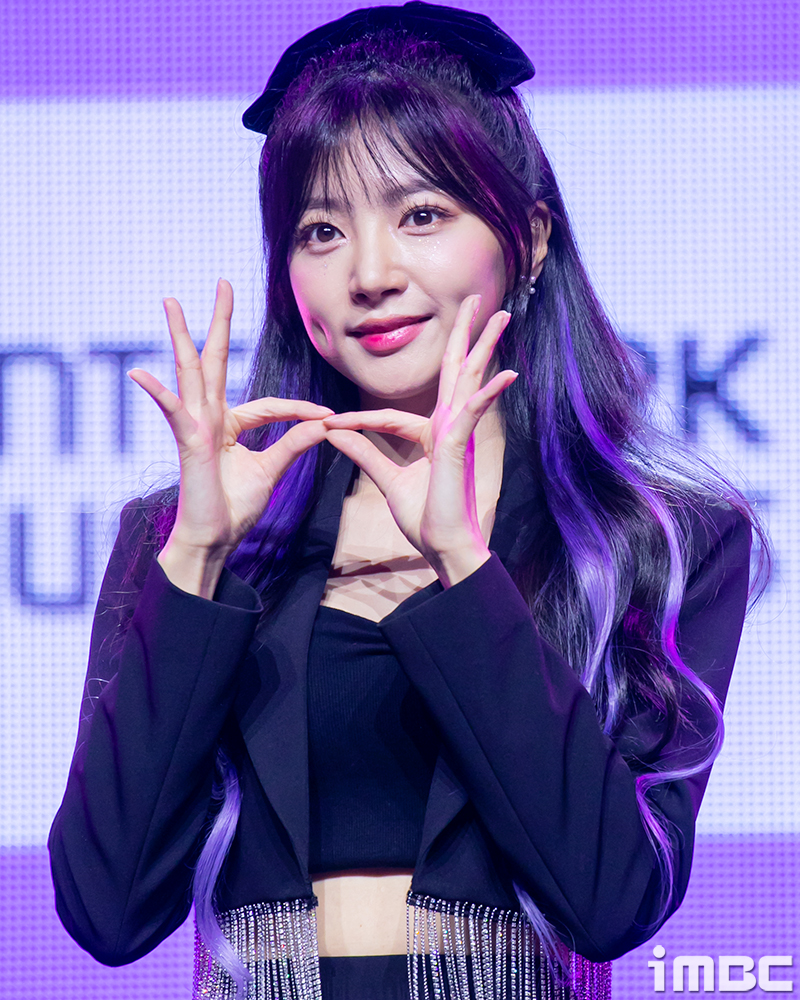 LABOUM's Haein is getting married and expecting a child.
Haein's agency RND Company announced, "Haein is tying the knot with the love of her life this November," in an official statement released on October 7th.
On the same day, the idol shared her handwritten letter through her agency. She wrote, "I'm getting married in November. Many of you must have been surprised by this sudden news, but I came to the decision as I became strongly convinced of my boyfriend after much thought. We met as good friends at the age of 19."
Along with the news of her marriage, she announced the pregnancy news. "While we were preparing for our wedding, I discovered that I was pregnant. Hearing the heartbeat of our little baby overwhelmed me with immense joy and responsibility. Lately, I've been experiencing emotions and moments I've never felt before, and it has made me very happy.," she shared.
Closing out the letter, she expressed, "As more important people come into my life, I'm committed to living each moment with gratitude and responsibility. I wish you all the blessings in your life."
Source (1)