Ever imagine running into your favorite K-Pop idol on the streets? While it is a dream come true, we always recommend that you give idols their personal space, respect their privacy and ask them for a picture if they aren't busy! It is the right thing to do as a fan.
However, we can't resist getting starstruck and overly excited upon seeing our idols. Just the thought of meeting them is a dream come true so who wouldn't want to make that happen? If you hang out at these 5 popular places where idols gather, chances are your dream will come true.
1. CHICOR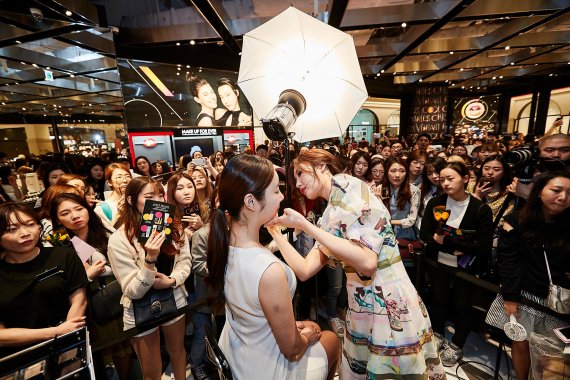 If you don't know, CHICOR is basically what Sephora is to Americans – it is a makeup shopping paradise. Idols need to get their makeup from somewhere so it doesn't come as a surprise to see some celebrities shopping for some personal skincare products particularly at the CHICOR stationed on the Gangnam Strip. Sometimes, celebrities and TV show hosts such as Hong Jin Young even hold meet and greets for product endorsement events. 
From personal experience, I once spotted previous MONSTA X member Wonho casually shopping with his bodyguards. Fans still surrounded him, of course, but it made frequent shopping in CHICOR even more tempting. CHICOR is also a fabulous place to get your hands on the latest K-beauty products. Alongside that, many stylists can be sign shopping for idol groups here and it is easy to find products that your idols love using or are currently promoting. 
2. Ilsan Broadcasting Stations
Waiting outside of a place is never the most exciting thing to do, however, Ilsan (the birthplace of BTS RM) has often been known to have quite a few celebrity sightings. The MBC, JTBC and SBS broadcasting stations are located there and often have radio shows or location shootings that draw in various actors and idols. Conveniently, most of these places are located across popular Korean convenience stores, movie theaters, restaurants and even street food vendors. You can camp out in style while listening to your favorite group's broadcast or watching them film a scene for an upcoming drama. Once it ends, the line of fans eagerly waiting beside you will try to catch a glimpse of their favorite celebrity. 
At the SBS Ilsan branch dramas such as Our Beloved Summer (2021-22), Secret Boutique (2019), The Secret Life of My Secretary (2019), The Tale of Nokdu (2019), Temperature of Love (2017), While You Were Sleeping (2017), Hyde, Jeykll, Me (2015) and City Hunter (2011) were filmed there and MBC's Idol Radio has a slew of star-studded guests waiting to be seen.
3. 1 Million Dance Studio 
Believe it or not, you can find idols outside of their companies practicing their famous choreography. Groups like MAMAMOO, MustB and more have been spotted dancing at 1Million Dance Studio via their Instagram pages. If you're lucky enough you may even get the chance to dance with an idol yourself! 
At certain dance studios, even famous backup dancers who have toured alongside idols hold classes and teach fans how to really move like their favorite idols do. It isn't always common, but if you keep an eye on social media you will have the chance to see who, when, and where an idol may appear to become your next dance teacher.
4. Famous Restaurants + Cafes in Apgujeong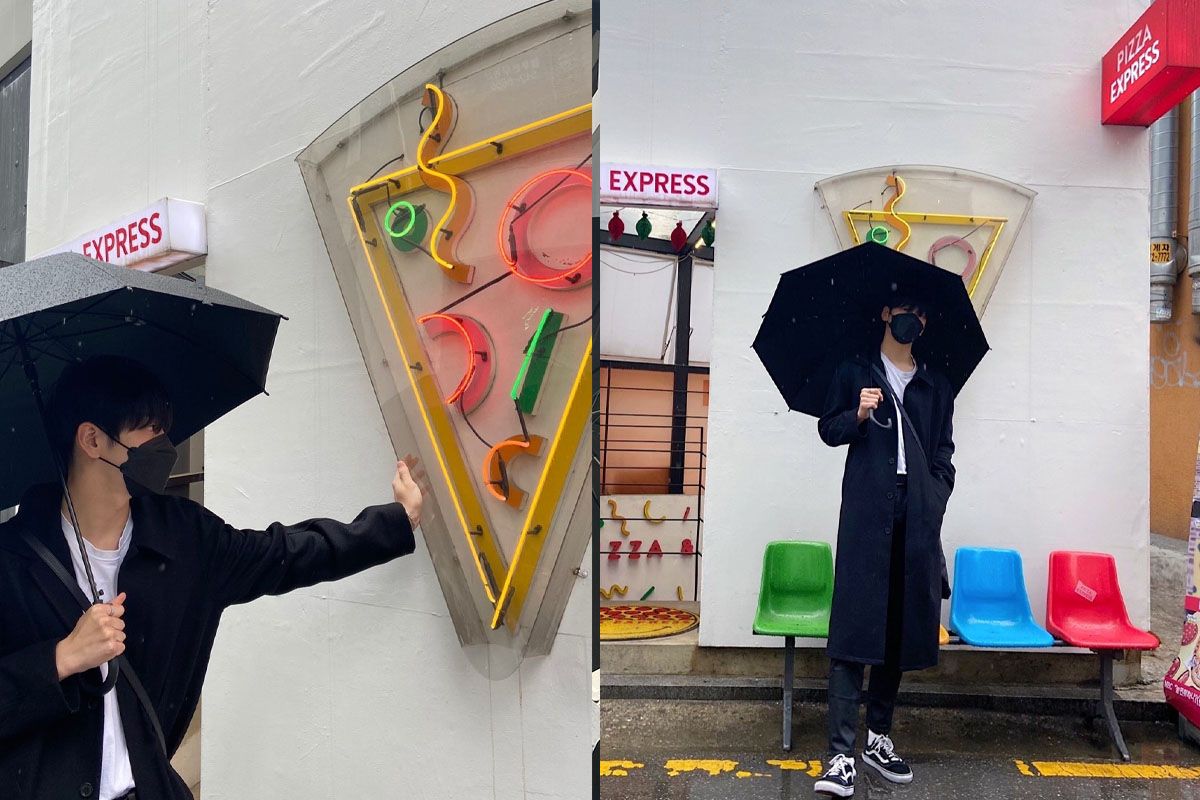 Idols have to eat too, you know! Of course there are many cafes and restaurants owned by idols and their family members and there are chances to spot them there. You may even see signed merchandise (usually albums) left for customers to see. However, if the goal is to really meet an idol then it is common to see idols touring some famous spots one might find on social media nowadays. Although idols tend to go on days when there are less people and at odd hours, there is a chance of spotting them.
Recently, idols were spotted at places such as Aewol Restaurant, Pizza Express, Krap Pom, or Nudake Haus Dosan in Apgujeong. Yobo Club in Itaewon where the famous Bruno Mars afterparty was allegedly held, and Yeoido IFC Mall are other popular destinations for celebrities as well. Idols also frequent a slew of bars or Korean BBQ restaurants in places like Busan, Jeju, Ilsan, Yeosu and more. Restaurants are famous for collecting some idols' signatures and putting them on display. So, if you can't see an idol on a particular day, you can still enjoy the menu they tried and their heartwarming messages.
5. Music Shows + Festivals
You may expect to see your favorite idols only on the stage but that isn't the case – you can spot them elsewhere. No, I'm not talking about waiting outside of Music Bank or Inkigayo and seeing them depart for their next schedules, you can actually see K-Pop idols attending other performances and fellow idols' stages or concerts.
Idols love going to Water Bomb and PSY's epic SUMMER SWAG concert as well. Idols enjoy outdoor performances just like the rest of us and quite often post pictures of them secretly attending the events. People like EXO's Kai were spotted at Water Bomb and many idols attended concerts such as Harry Styles or Bruno Mars. These sneaky celebs have been known to tip-toe their way into the show while going unnoticed by the rowdy crowd. 
Bonus: Gangnam Ad Billboards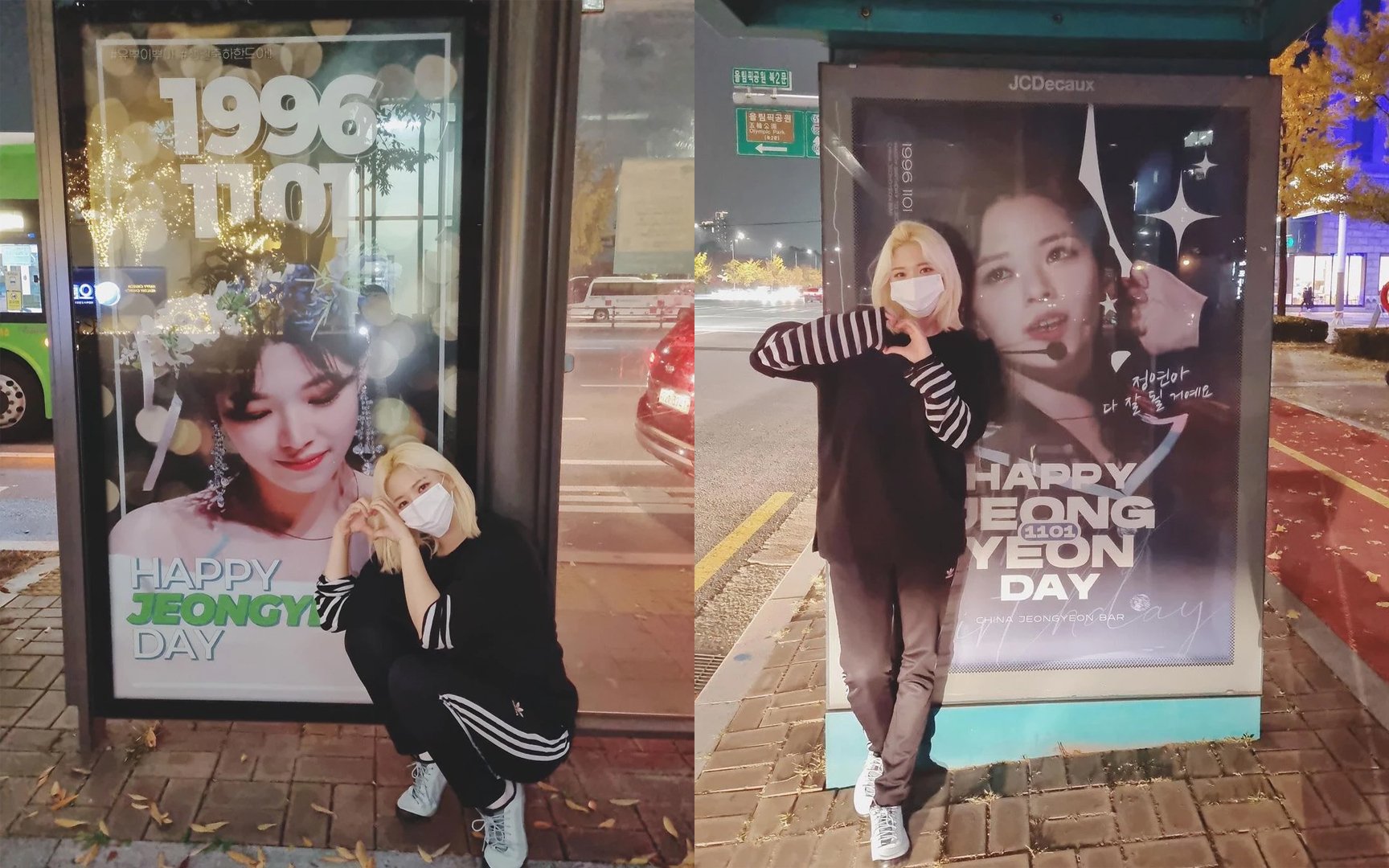 Just in case you want to enjoy another part of K-Pop fan culture, visiting the billboards at famous malls in Gangnam or even the AD strip underground at Gangnam station can lead to a chance of spotting an idol. Often to show their thanks, idols are seen posing cutely in front of the advertisements fans paid and made for them to celebrate special anniversary events or even their birthdays.
If you're lucky enough to be posing in front of the same billboard at the right time you may see your favorite idol dressed in black while wearing a mask and sunglasses, trying to sneak in a picture for themselves for their social media. 
Did any of these places surprise you? Which place would you like to visit and try to spot an idol at? If you ever saw an idol, what would you want to do or say to them? No matter what, be sure to always respect an idol's privacy, space, and cautiously ask if you can take a picture with them.