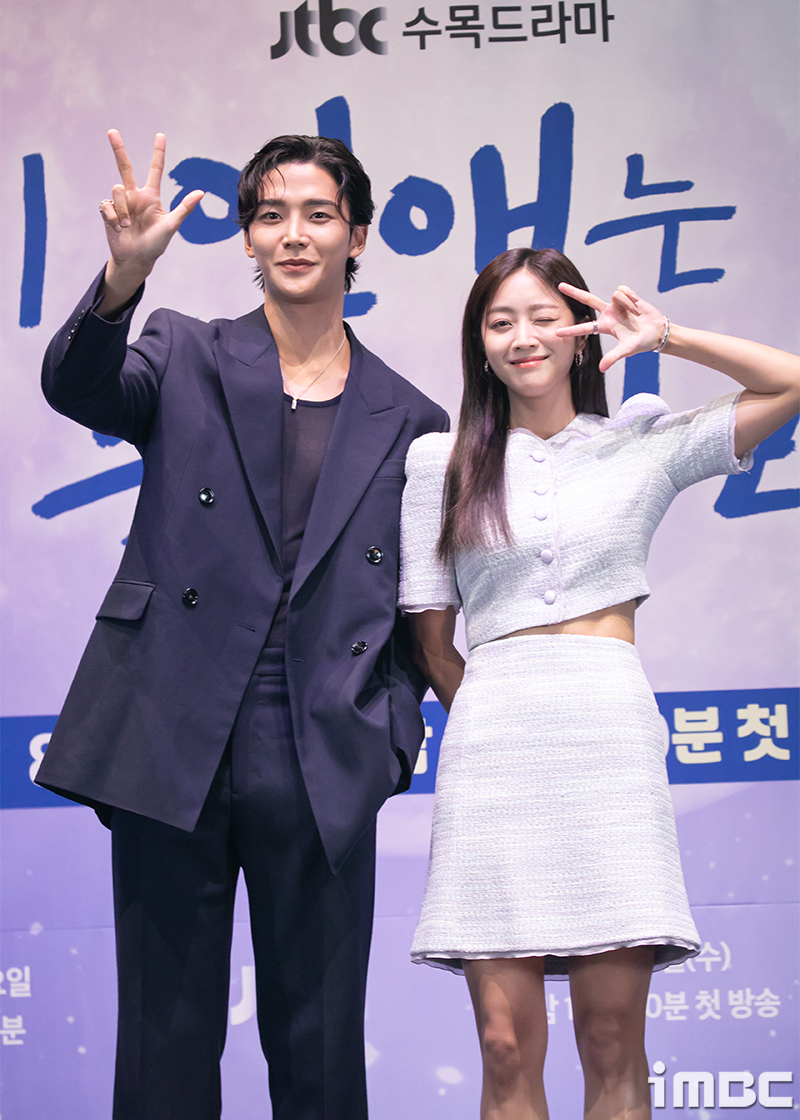 Jo Bo Ah and Rowoon showcased fantastic chemistry at the JTBC's press conference for its new Thursday drama Destined With You.
Looking back at their first shoot, Jo Bo Ah shared, "I still remember the first day of shooting. We were on the set, exchanging lines, but the chemistry between us was amazing. It was as if everything just clicked right from the start, which felt really nice."
Rowoon also didn't hide his affection for Jo Bo Ah. He mentioned, "Meeting Jo Bo Ah during the script reading was really nice. Sometimes, when practicing the lines alone, I get overwhelmed and anxious. But I really get to enjoy the experience when we all gathered for the reading and exchanged our lines." He continued, "The atmosphere on set was also very good. As this role involves complex emotions, I did have a lot of concerns initially, but I'm finding a lot of support and we're really coming together well."
The drama portrays a romance between Lee Hong Jo, a low-ranking government official who obtains a secret royal document that had been sealed for over 300 years, and Jang Shin Yoo, a lawyer who becomes a sacrificial pawn for that document.  Destined With You premiered today.
Source (1)