HyunA – DAWN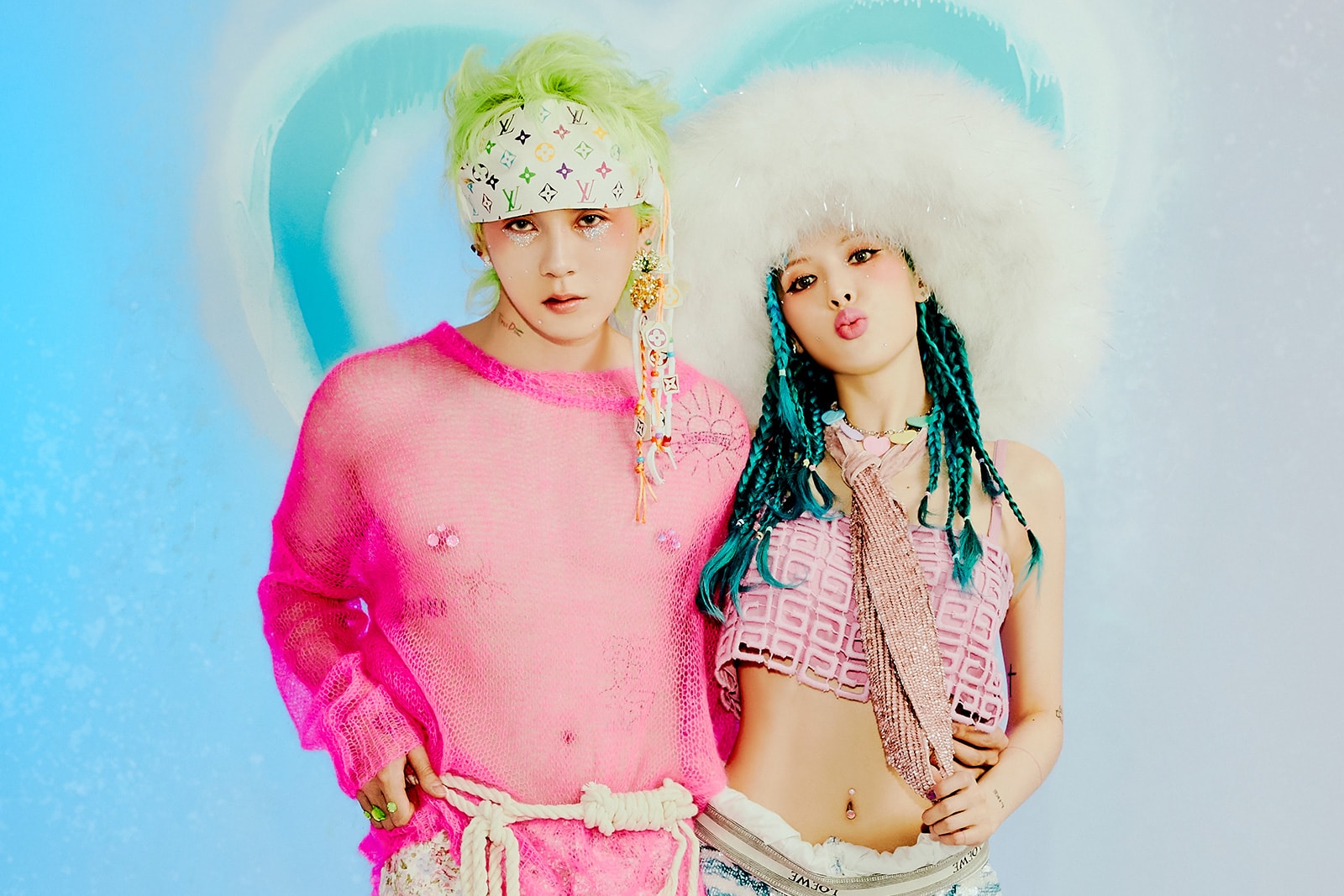 HyunA and DAWN began dating in 2016 and publicly revealed their relationship in 2018. During the process of acknowledging their relationship, conflicts arose with their former agency Cube Entertainment, leading both of them to join PSY-led P Nation. Following this, HyunA and DAWN also engaged in duet activities and openly continued their romantic relationship. Especially in February 2022, they even personally announced their plans for marriage, but eventually, after six years, they announced their breakup. HyunA stated, "We broke up," and mentioned, "We decided to remain good friends and colleagues in the future. I'm grateful for your constant support and love." While DAWN didn't provide a separate statement, he indirectly acknowledged the breakup by liking HyunA's announcement post.
Nam Joo Hyuk – Lee Sung Kyung
Nam Joo Hyuk and Lee Sung Kyung, who have been dating for four months, have broken up. YG Entertainment stated on the 18th, "It is true that the two broke up." The two individuals worked together in the tvN drama Cheese in the Trap in 2013 and Weightlifting Fairy Kim Bok Joo earlier this year. In April 2017, YG Entertainment acknowledged their relationship, stating, "Nam Joo Hyuk and Lee Sung Kyung, who have been friends since their modeling days, have developed a fondness for each other and are continuing a good relationship."
Kim Hee Chul – Momo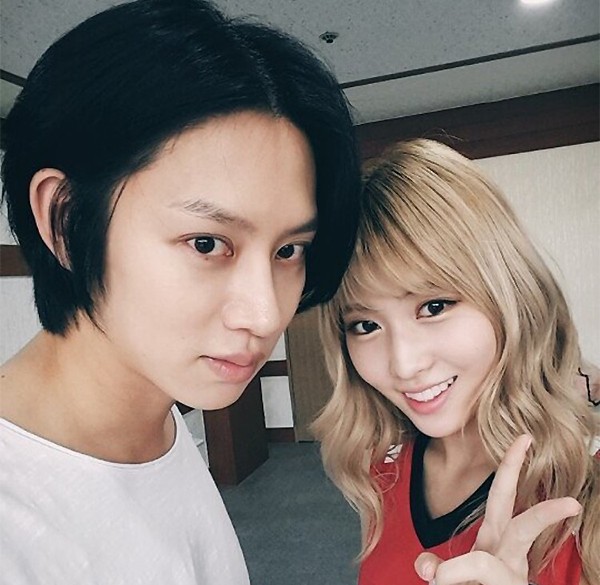 Super Junior's Kim Hee Chul and Momo announced their breakup news on July 8th. The two individuals were caught up in dating rumors in August 2019 but quickly denied them. However, in January 2020, dating rumors surfaced again, and both of their agencies acknowledged, "After confirming with the individuals, it is true that they have broken up. We ask for your understanding as it is difficult to provide further details due to the artists' private lives."
Baekhyun – Taeyeon
Girls' Generation's Taeyeon and EXO's Baekhyun have broken up after 1 year and 3 months of public dating in 2015. According to a news media outlet, "Taeyeon and Baekhyun have ended their romantic relationship and now maintain a positive working relationship as colleagues within the same agency." The report further stated, "As they focused on their respective entertainment activities, they gradually drifted apart and were unable to overcome the obstacle of their demanding schedules."
Jeong Jinwoon – Kyungri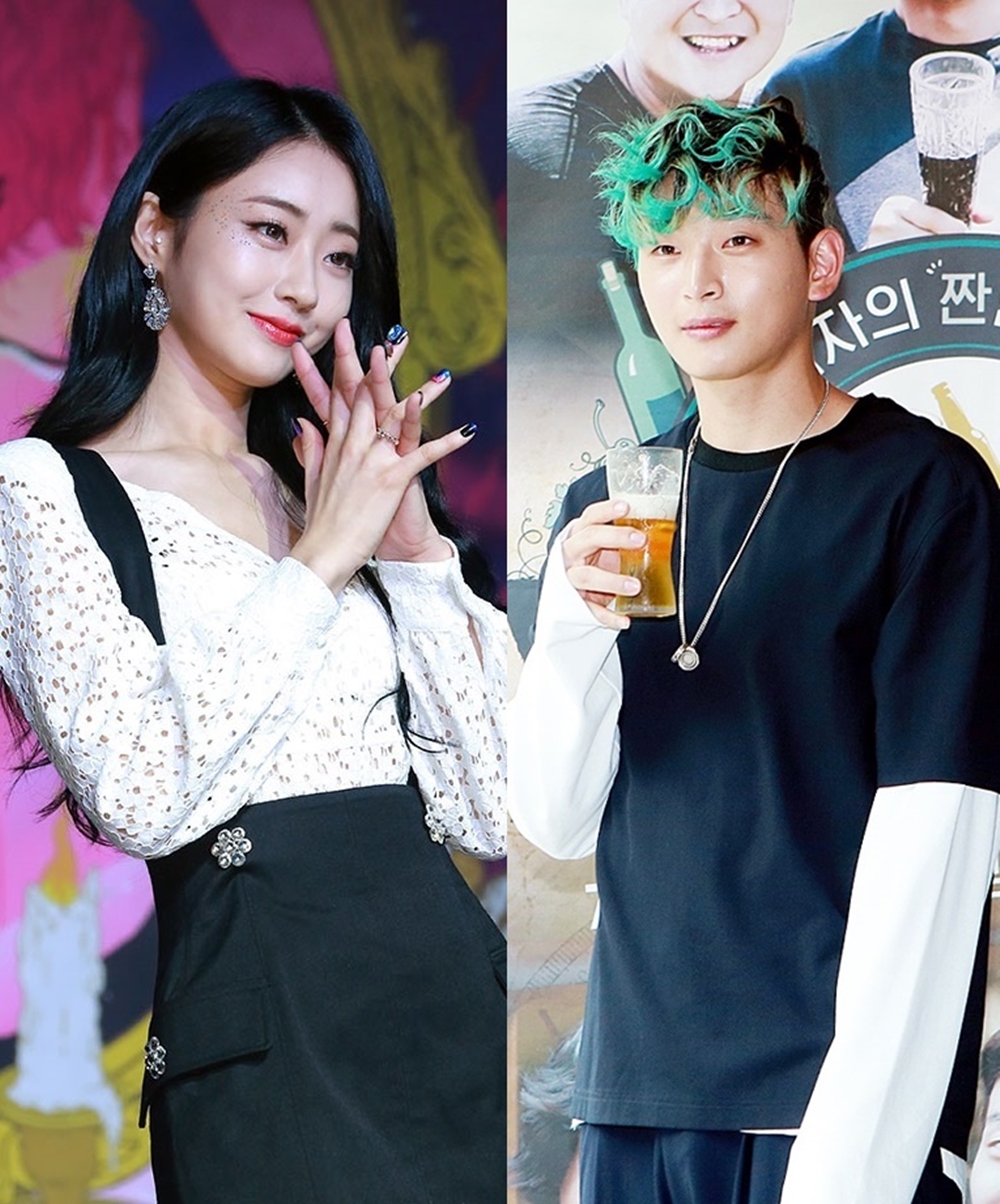 2AM's Jeong Jinwoon and former Nine Muses member Kyungri officially announced their breakup on May 4th, 2021. They refrained from disclosing the specific timing and reasons for their separation. Juggling busy schedules, the two reportedly grew apart and fell out of love.
Lee Min Ho – Suzy
Lee Min Ho and Suzy officially acknowledged their public relationship in March 2015. At the time, they revealed that they had been dating for a month and openly talked about each other without hesitation during official events, continuing their positive relationship. However, after approximately three years of being publicly together, they put an end to their relationship. Suzy's agency, JYP Entertainment, stated on the 16th, "It is true that the two broke up."
IU – Chang Kiha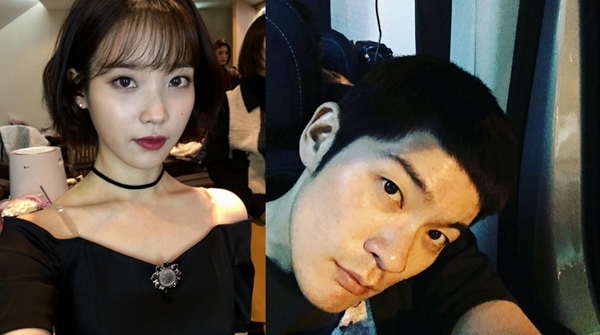 IU and Chang Kiha overcame an age gap of 11 years and first formed a romantic relationship in 2013 when he appeared on a radio show. They progressed from there to become lovers. In 2015, a certain media outlet reported dating rumors, and they became an officially recognized couple in the entertainment industry. However, they broke up in 2017 after only four years since confirming their relationship.
Zico – Seolhyun
Block B's Zico and AOA's Seolhyun created a major buzz with their romantic relationship. Zico and Seolhyun confirmed their relationship in August 2016, but after only six months of dating, they officially announced their breakup in September 2016.
Lee Hanee – Yoon Kye Sang
Yoon Kye Sang and Lee Ha Nee announced that they were in a relationship after meeting for the first time at the Busan International Film Festival in 2012. Although they became a beloved long-lasting couple in the entertainment industry, the two put an end to their relationship in June 2020 after 7 years of dating. Their respective agency, Saram Entertainment, stated, "The two actors have ended their romantic relationship and decided to stay as good colleagues. Please keep supporting both actors in the future."
Ju Ji Hoon – Gain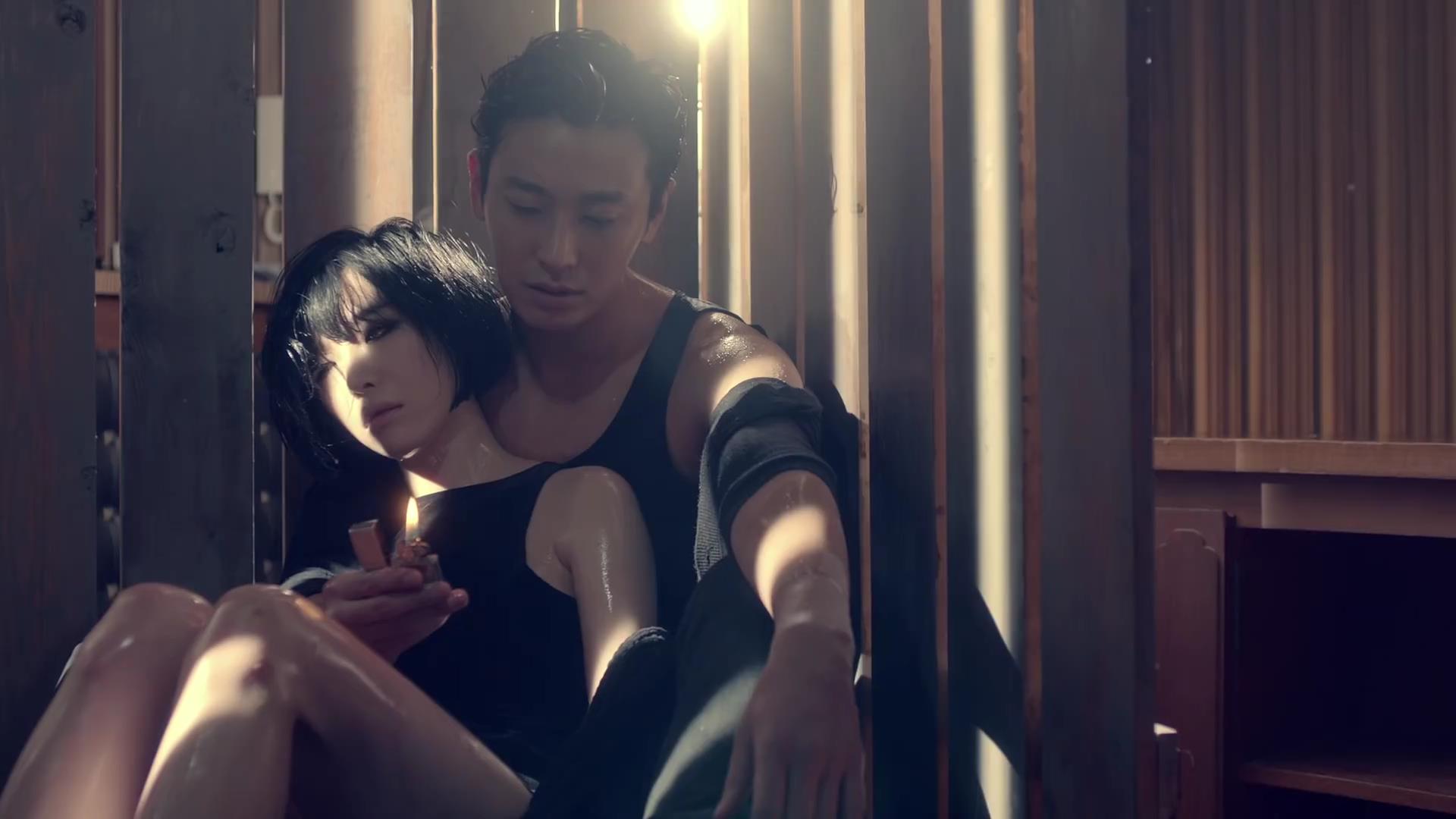 Ju Ji Hoon and Gain began their first relationship through Gain's music video. They officially confirmed their relationship in May 2014 but, there was an instance in 2017 where Gain revealed that she was offered marijuana by an acquaintance of Ju Ji Hoon. The Seoul Metropolitan Police Agency immediately launched an investigation and concluded that there was no wrongdoing. Following this, Ju Ji Hoon and Gain have finally put an end to their romantic relationship amidst breakup rumors.
Krystal and EXO's Kai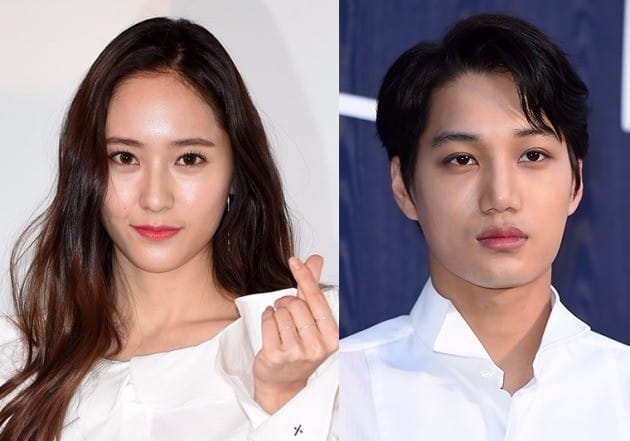 Krystal and EXO member Kai have announced their breakup. On June 1, 2017, their agency, SM Entertainment, confirmed that Krystal and Kai had ended their relationship. Krystal and Kai confirmed their relationship in April 2016, and they recently broke up after approximately 1 year and 2 months.
Shin Ha Kyun – Kim Go Eun
Kim Go Eun and Shin Ha Kyun publicly revealed their romantic relationship in June 2016. The couple garnered attention due to their 17-year age gap and shared hobby of scuba diving. However, due to their busy schedules, they grew apart and eventually broke up after 9 months.
Yoo Hae Jin – Kim Hye Soo
Yoo Hae Jin and Kim Hye Soo formed a connection through the 2001 movie Kick the Moon. They gained attention for dating rumors in 2006 when they co-starred in the film Tazza. At the time, both of their agencies strongly denied the dating rumors, but in January 2010, their relationship was officially confirmed after photos of them on a date were released. Unfortunately, they broke up after three years.