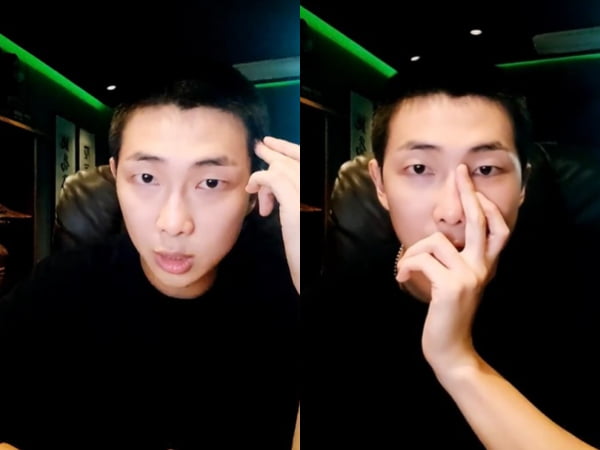 RM shared his thoughts on BTS members' solo projects and the group's reunion during a Weverse live broadcast.
He first expressed gratitude to ARMYs through the broadcast. Upon hearing the fan song "Love Letter," he conveyed his profound appreciation to the fans.
He noted that the members re-acknowledged the significance of ARMYs while pursuing their individual endeavors. Mindful of the prolonged wait by their fans for the group's reunion in 2025, he highlighted that the solo projects were just a segment of the journey leading to the ultimate goal of the group's reunion.
RM then expressed his gratitude to fans, remarking, "I deeply appreciate this overwhelming love, and I will continue to do so. The other members share these sentiments, too." He acknowledged ARMYs as the foundation of the group's eventual reunion.
The rapper also disclosed that Jin will conclude his military service on BTS' 11th anniversary and added that J-Hope and Jin will represent the group until the other five members fulfill their military obligations.
Reports suggest that BTS members are supporting each other and convene whenever their schedules permit. Jin and J-Hope, presently in military service, were even spotted at Suga's concert in Seoul. Meanwhile, HYPE recently announced Suga's upcoming military enlistment.
Source (1)