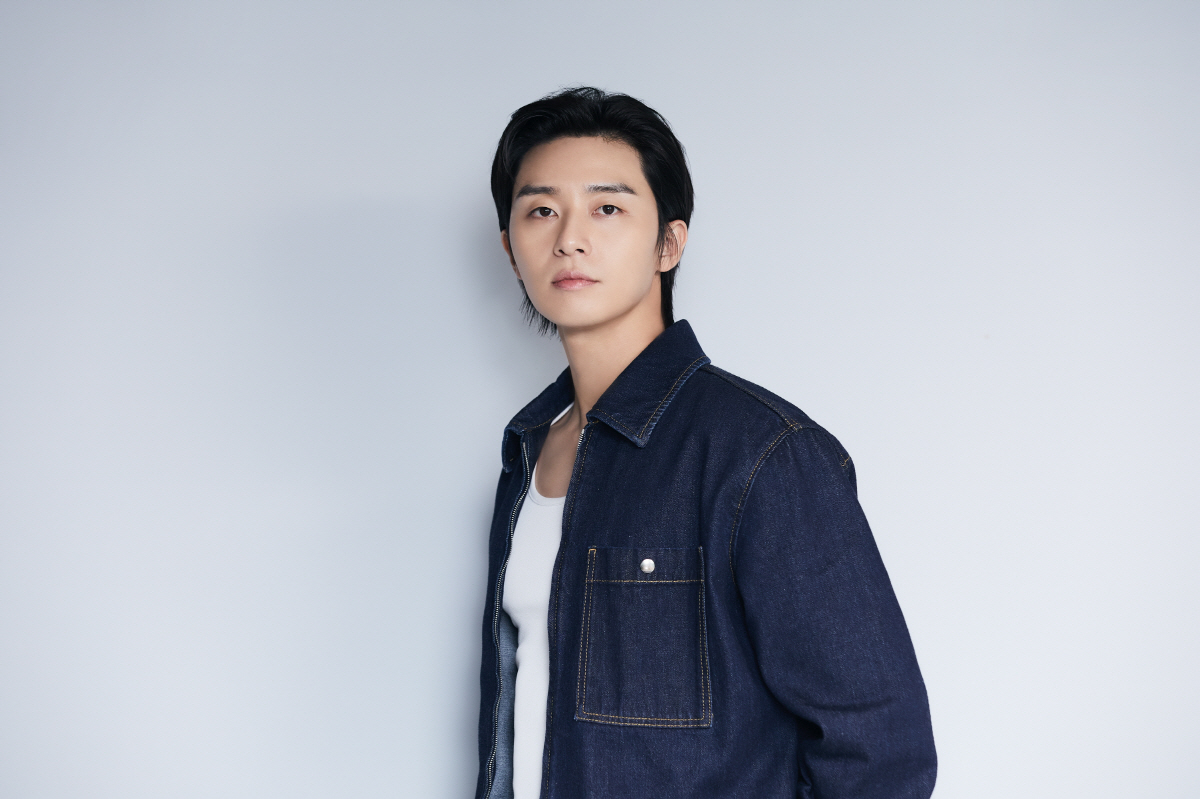 Park Seo Joon dissected his experiences and insights while filming his new film Concrete Utopia.
Concrete Utopia narrates the tale of survivors coming together in the sole remaining apartment complex amidst the ruins of Seoul, post a massive earthquake. Park Seo Joon plays Min Seong, a character laden with a strong sense of responsibility to protect his family, come what may.
About watching the movie the day before the interview, Park remarked, "Watching it again after two years, especially seeing the completed version for the first time, had me curious about the music and computer graphics. It feels rewarding to be a part of such a well-crafted project, and though the process was long, I found it incredibly fulfilling."
Having joined Concrete Utopia right after finishing Dream, Park discussed how he prepared for the disaster-stricken scenario. "When getting ready for Min Seong, I didn't envision a muscular physique for him," he recalled. "So I lost about 7kg while filming for the movie. While the cold weather warranted thick clothing, which hid my physique, I felt the weight loss would aid my performance in portraying the harsh realities of a disaster scenario. However, shooting in extreme heat made maintaining my condition quite challenging."
Park then opened up about his experience of working with Lee Byung Hun for the first time. "Watching his expressions and performance through the lens, I developed a natural appreciation for his craft," he said. "He seems to have a plethora of ideas and put a lot of thought into his role. He rarely looked at the script on set as he had already internalized the character well beforehand." He further expressed, "I saw how even veteran actors could still show new faces. I realized then that I'll still encounter novel experiences even in my future career."
When asked to draw a parallel between his character Min Seong and his own personality, Park responded, "My real personality seems to change according to the person I'm interacting with. There are groups where I need to lead and others where I don't." He elaborated, "Who I'm with greatly impacts my behavior. There are moments when I'm shy and others when I lead well. These aspects form a part of me."
Regarding his role in the "Wooga Family," Park humorously remarked that he "leads 100% of the time." The Wooga Family includes Park, BTS's V, Choi Woo Sik, Park Hyung Sik, and more. He noted, "In the Wooga Family, I lead 100% of the time. I'm the one who decides where we meet. We each have our roles."
Park also fondly reflected his chemistry with Park Bo Young, who plays his wife in Concrete Utopia. "We hit it off right from the start," Park recalled. "There's an inherent familiarity when working with someone you've watched on screen. This familiarity made our dialogues flow smoothly and there were no difficulties. As long as I don't feel awkward, everything works out just fine."
Meanwhile, Concrete Utopia hits the theaters on the 9th.