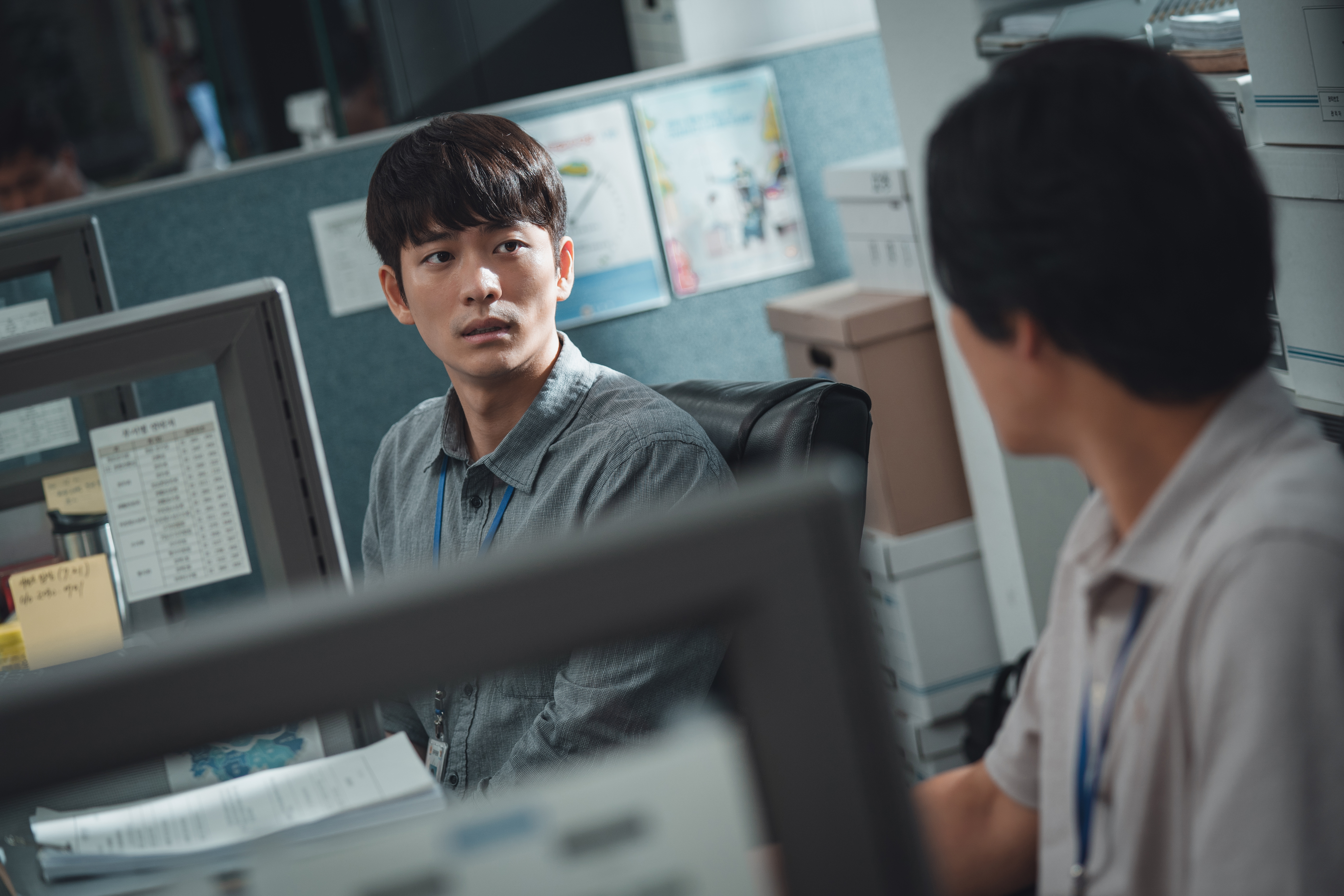 Target has released character stills of Kang Tae Oh.
Target is a suspenseful thriller depicting the daily life of Soo Hyun, who becomes a target of an online secondhand shopping scam. Kang Tae Oh makes a special appearance in the role of a diligent rookie detective.
In the film, Kang Tae Oh portrays Detective Na, a member of the Cyber Investigation Unit. Despite constantly dealing with hundreds of cybercrime cases, he is a passionate rookie detective who approaches each case with determination. When Soo Hyun (played by Shin Hye Sun) reports an online trading scam, Detective Na responds kindly and works with Senior Detective Joo (Kim Sung Kyun) to pursue the culprits.
Kang Tae Oh expressed, "I've always wanted to do a thriller genre and play a detective character. I prepared for the role by seeking advice from real detectives, asking about what it's like being a police officer in their everyday life and what rookie detectives are like in reality."
Director Park Hee Gon explained, "Detective Na is a kind, sincere, and determined rookie detective, and Kang Tae Oh did a great job of portraying that character." He emphasized the strong commonalities between Kang Tae Oh and his character Detective Na.
Target is set to be released on August 30th.
Source: