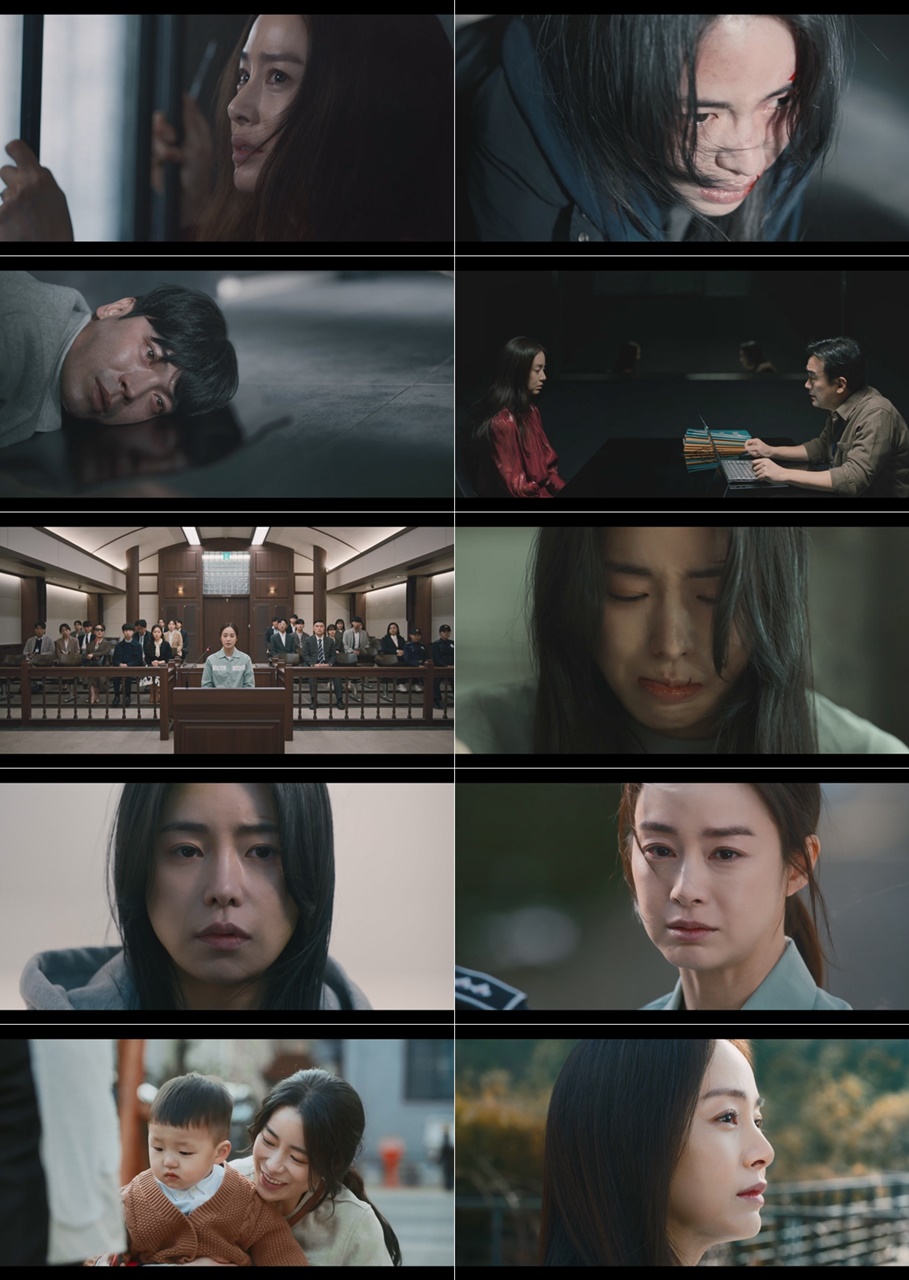 Kim Tae Hee and Lim Ji Yeon took strides towards their second life in Lies Hidden in My Garden.
Lies Hidden in My Garden set a new personal viewership record, achieving an average of 3.0% nationwide and 3.2% in the metropolitan area, according to Nielsen Korea.
The final episode of the Genie TV original series Lies Hidden in My Garden aired on the 11th. It saw Joo Ran (Kim Tae Hee) protecting Sang Eun (Lim Ji Yeon) by pushing her husband Jae Ho (Kim Sung Oh), who attempted to silence Sang Eun by murder, down a flight of stairs to his death. Subsequently, Joo Ran turns herself into the police, confessing that both Yoon Beom (Choi Jae Lim) and Su Min (Yoon Ga Yi) were killed by Jae Ho, burying Sang Eun's crime forever.
Sang Eun, thanks to Joo Ran's sacrifice, receives Yoon Beom's death insurance but can't hide her discomfort. She visits Joo Ran, who's in a lock-up. But Joo Ran tells Sang Eun, "I'm just starting to see myself. I will live as myself," showing that she's moved on from the chains that shackled her. Moved by Joo Ran's resolve, Sang Eun also decides to live her life as herself along with her child.
As time passed, the show juxtaposed the lives of Sang Eun, who has become a healthy mother to her son, and Joo Ran, who, after being released from prison, is seen mingling and laughing with her neighbors in her yard that no longer reeks of malice, marking a poignant end to the two women's stories.
>> 'Lies Hidden in My Garden' Review: A Compelling Well-Made Thriller with Stellar Performances
Source (1)