>> Inside BLACKPINK's Exclusive Private Jet: A Glimpse into K-pop Luxury
BLACKPINK is facing criticism from their Vietnamese fans.
Starnews exclusively reported on the 4th that the setlist for BLACKPINK's "BORN PINK" world tour concert in Vietnam has been leaked.
BLACKPINK will hold their "BORN PINK" Vietnam concert at the My Dinh National Stadium in Hanoi, Vietnam, on the 29th and 30th. This stadium, with a capacity of over 40,000, is the largest venue in the region. And this marks BLACKPINK's inaugural performance as the first K-pop girl group to perform there.
However, the reaction from local K-pop fans took a dramatic turn after the setlist for BLACKPINK's Vietnam concert was leaked. Despite the ticket prices reaching a hefty sum of about 10 million dong (about $420), the fact that the setlist consists of only 14 songs is creating a stir. Adding fuel to the fire, fans have noticed the absence of any solo songs and the disparity in setlists from the group's recent Thailand concert. This has led to intensifying criticism toward the group.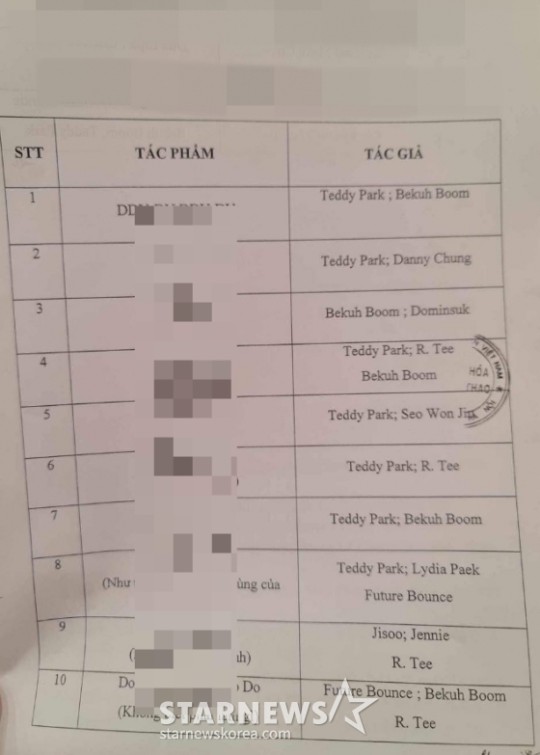 Previously, in May, BLACKPINK also faced complaints from their fans in Thailand. Some fans lodged complaints with consumer protection agencies, citing the high ticket prices for K-pop stars' concerts in the country.
Indeed, the average ticket prices for K-pop concerts in Thailand this year have reportedly risen by 17.9% compared to before the COVID-19 pandemic. Moreover, the revelation that the VIP ticket price for BLACKPINK's Thailand concert was a hefty 14,800 baht (about $425) has sparked outrage among the country's K-pop fans.
Yet, BLACKPINK's concert tickets remain hard to come by. According to local sources in Vietnam, scalping is rampant among some fans trying to secure tickets for BLACKPINK's Vietnam concert, even though ticketing has not yet started. In March, a controversy arose when resellers inflated the prices of BLACKPINK's Taiwan concert tickets, which were approximately $285, to a staggering $13,050, around 45 times the original price.
However, shortly after the initial report, YG Entertainment provided clarification regarding the leaked set list for BLACKPINK's Born Pink world concert tour in Vietnam, affirming that it is not accurate. On July 5th, a source from YG Entertainment stated, "The circulating online set list for BLACKPINK's Vietnamese concert is not true. We will continue with the regular tour procedures as planned."
Source (1)