Park Seo Joon recently found himself enveloped in dating rumors with YouTube star and singer xooos. As Park chose to remain silent on his private matter, xooos has been the target of an unsettling wave of online trolling.
The actor and xooos were swept up in dating rumors on the 20th, and since then, numerous hints implying their romance, such as photos and sightings, have surfaced. The spotlight intensified when Park received a question about the rumors during a press conference for his new film, Concrete Utopia, held the day after the dating news broke.
"I found out about the news late last night," Park responded. "I'm currently filming a project, so I wasn't aware of the news until quite late." He further added, "My first thought was that I'm receiving a lot of attention, and I'm grateful for that interest."
Continuing his cautious approach, he added, "I personally feel a significant burden when it comes to opening up my private life, so it's difficult to say anything specific about personal matters." Instead, he implored the focus to be on his new movie, Concrete Utopia, stating, "This is the first official schedule for Concrete Utopia, so I hope you show interest in this movie."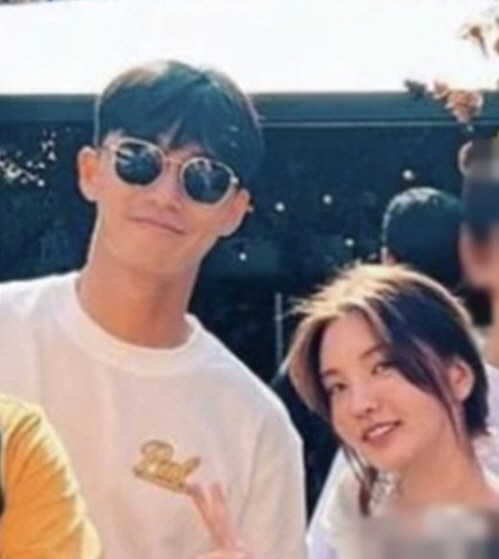 While xooos has also kept mum about the dating rumors, the attention towards her has soared, resulting in a steep increase in her YouTube channel and Instagram followers. However, this surge in interest has come with a wave of online hate comments from the actor's domestic and international fans, stating that she "is below Park Seo Joon's league" or that "Park Seo Joon is too good for her."
This unwarranted hate has led to other non-fans also stepping into the picture, leaving supportive comments like "ignore the hate" and "I discovered her because of Park Seo Joon, but she has a nice voice," attempting to combat online trolling.
Source (1)