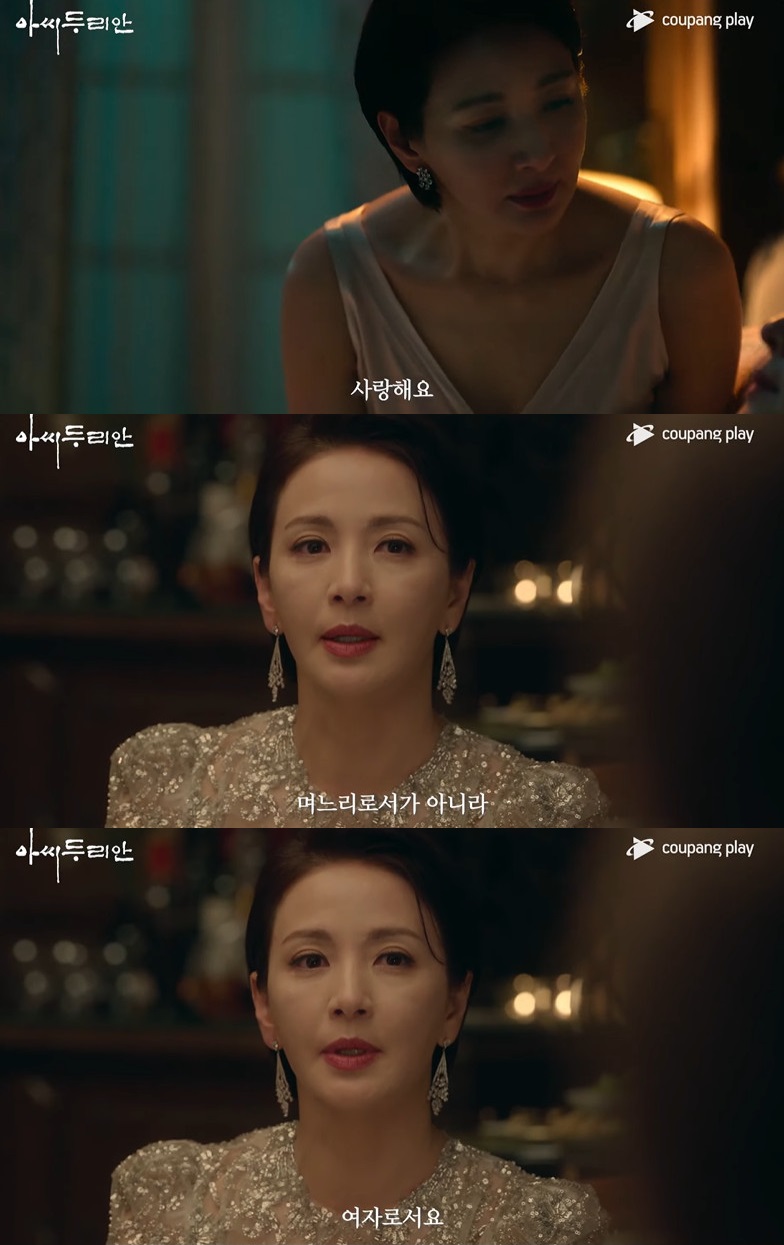 "I love you. Not as a daughter-in-law, but as a woman."
Screenwriter Im Sung Han's upcoming TV CHOSUN series, Mrs. Durian, is generating attention for its shocking dialogue in the second teaser trailer.
The teaser video, starting with Choi Myung Gil's line, "This right here is the real paradise!," captures viewers' curiosity with its unique development that intertwines modern times and the Joseon Dynasty period.
The scene then shifts to Yoon Hye Young's approaching someone who is asleep as if to kiss her, saying, "I love you. Not as a daughter-in-law, but as a woman."
Viewers reacted to the daughter-in-law's dialogue by confessing her love to her mother-in-law, stating, "This is what we expect from Im Sung Han's drama series." However, others speculated that there might be a hidden story behind the love confession, noting the change in Yoon Hye Young's outfit between the lines "I love you" and "Not as a daughter-in-law, but as a woman."
The production team has denied rumors suggesting that drama Mrs. Durian would delve into the unconventional concept of "mother-in-law and daughter-in-law love." However, the inclusion of this dialogue in the teaser trailer has only heightened curiosity among viewers.
Mrs. Durian is a fantasy melodrama that takes place in a noble family during the Joseon Dynasty. It revolves around the intertwined lives of two women who encounter men from the present through time travel.
The drama is set to premiere in June.
Source (1)